United Fight Centre Martial Arts Gym Review (Buenos Aires, Argentina)
I did a trial class at United Fight Centre, another martial arts academy in Buenos Aires.
While a trial class can't give a comprehensive overview, I thought I'd write down what I could reasonably observe as I found almost nothing online about this huge facility before showing up.
I'll go over the disciplines offered, the facilities, the quality, and the pricing of United Fight Centre.
Here are my latest posts on combat sports gym reviews from around the world, vocabulary for training in other languages, and other resources. If you'd like to have me visit and see your gym, please contact me — I love visiting new places and making new friends through combat sports.
United Fight Centre — Facilities
United Fight Centre is huge, clean, well-organised, well-staffed, and generally very impressive. As fight gyms go, this would be one the largest ones I've visited anywhere in the world (though I haven't deliberately sought out the best).
Here's a not-very-good photo that does capture at least the environment and its general quality.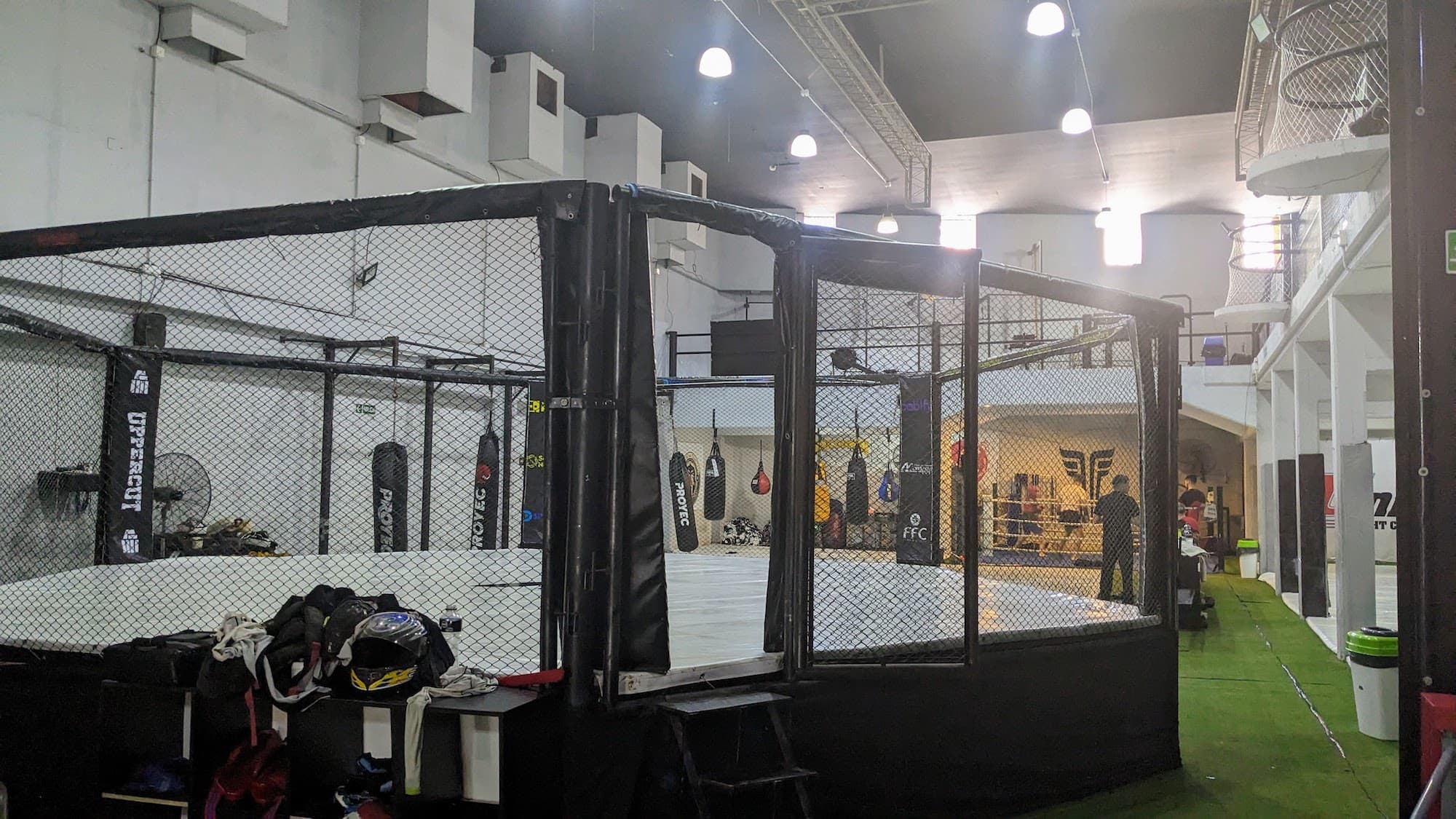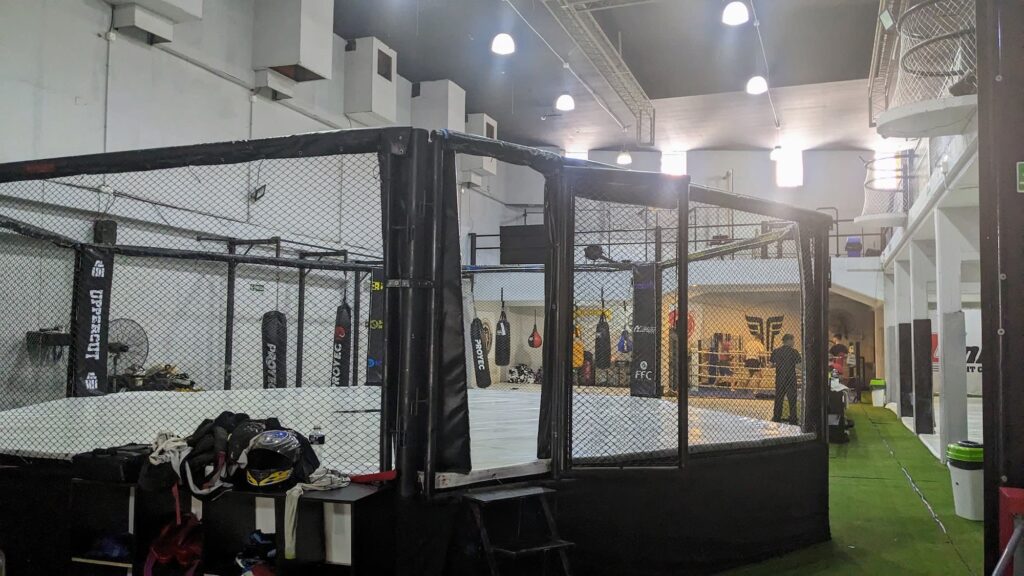 The facilities at United Fight Centre are quite good. Everything is clean, it's well lit, and the gear is well-maintained. There are lots of bags. The mats are clean and don't smell (this needs to be said as it's not a universal trait).
The shower and locker rooms are large enough, and the location is easy to find. It's on a busy road, but once inside, it's quiet.
Disciplines offered
United Fight Center has a diverse range of sports offered. You can see this in their schedule. And unlike Breakers MMA, where I also trained for a month, the schedule is somewhat rigid — I.e. if you show up at a certain time, you can expect you'll be taught that thing.
United Fight Centre has good representation of Jiu-Jitsu (both gi and no gi), boxing, and Muay Thai / kickboxing.
They do even have the Capoeira classes — I've seen it on their socials!
Instruction
United Fight Centre offers a free trial class. I decided to try their "MMA" class. There was a surprising number of people there — around 20 for an 11am class. This might have been because it was school holidays, though (quite a few people were younger folk).
The MMA class started out with typical Jiu Jitsu calisthenics and drills. I'm not a fan of it, but they get everyone in the zone. Then we did some work in the turtle position, doing drills.
After a while, we got into the cage and started sparring. It was MMA style sparring — some striking, then takedowns, then grappling.
The coach was competent, but there were just way too many people. I didn't really like the pace of rolling, which started out a bit too aggressive (wild swinging — the coach had to get my partner to calm down, even after I had asked him to). And it was 3 minute rounds, and we could only roll one in every three rounds or so. I got one round in before we had to go! It's just different to my normal pace, which is to do at least five rounds (often more), usually five minutes or more each.
One other bad sign for me was that another sparring pair went so hard that someone got choked out during a roll.
Look, I know it happens — I've read about it. But in some 500 sessions across 10 or so academies, while I've seen injuries, I've never seen someone get choked out. People know to tap or to let up pressure. It just shouldn't happen in friendly sparring.
While doing my MMA class, I looked over at a couple of other classes going on.
The Jiu Jitsu (with gi) class looked better, pretty organised, and had a good vibe to it. It seemed to follow the normal format of a BJJ class — warm-ups, technique, drills, sparring. But I didn't try it (I don't have a gi these days… they're cumbersome to travel with). I presume the no-gi class would have a similar good vibe.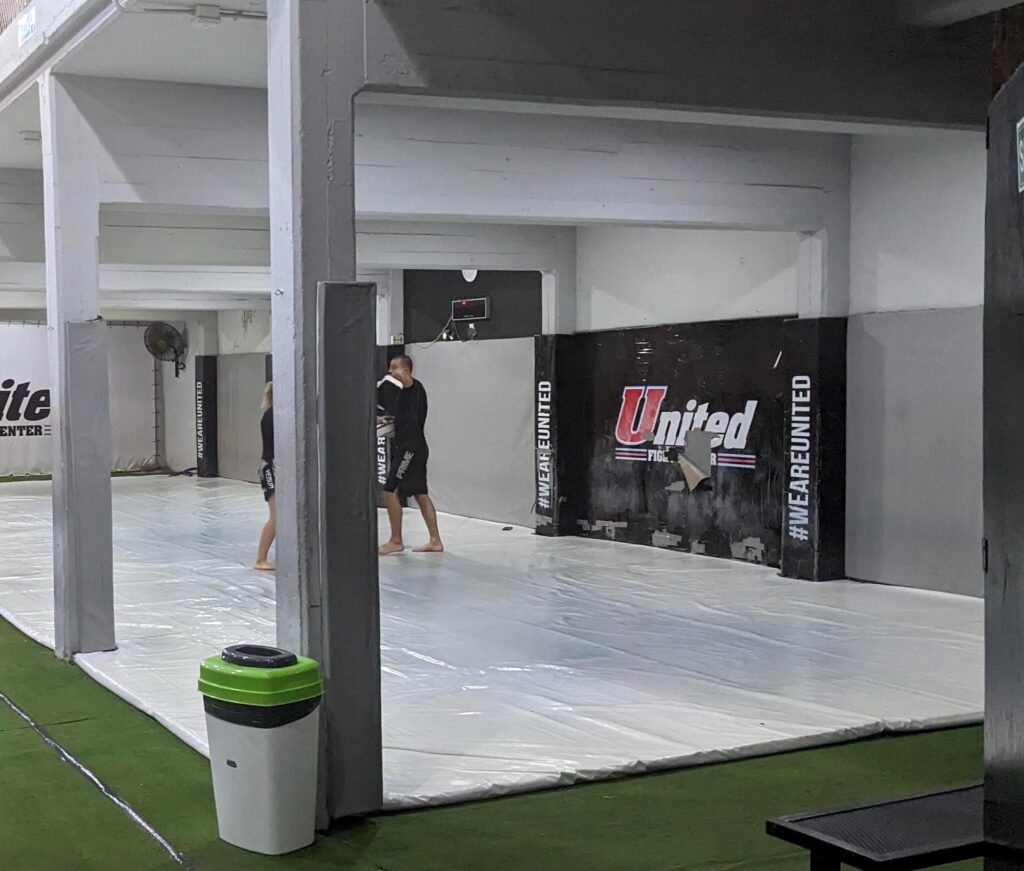 I also saw some fun-looking boxing training in another corner, but also didn't get to try.
Culture / Language
The culture at United Fight Centre is that of a larger gym. There are different people for different things — a front desk person (actually, different people at different times), a gym manager, and individual coaches.
They're all friendly, but I get the same feeling I get at big gyms of dealing with a corporation, not an individual.
If you only speak English, there are plenty of people who speak English. Some offered. One person (I think a gym manager) said he lived for years in Sydney and used to have an Australian accent!
However, bear in mind that all instruction is given in Spanish. If you don't understand Spanish, you can probably figure out what's going on from context, assuming you have experience in martial arts gyms, of course.
See here for BJJ / MMA vocabulary in Spanish
The culture of the participants of the gym — well, I didn't get to spend enough time there to figure it out. Generally they seemed constructive. Some of the younger guys were a bit aggressive, but what's new.
Pricing
The fee at United Fight Centre is reasonable, too, though higher than a few other gyms I've visited. At time of writing (early 2023), it is 10500 Argentinian Pesos for 30 classes a month, which is as many as I'd envisage myself taking take (I presume if you do two classes in a row, that's two of the thirty).
At current blue dollar rates that's about US$30 a month, and I don't expect that to change massively.
Summary
Generally speaking, I'm sure United Fight Centre would be a good option. It's hard to tell from a trial class of just one discipline at one time slot. But I'm just sharing what I can here in case it's helpful.
I didn't continue going there because it was a bit too big for me (I like friendly, smaller gyms, where nobody speaks English to me so I can focus on feeling like a local), and also because it happened to be a bit far from where I was staying.
I did a month of training at Breakers MMA in CABA (Serrano), which I left because they didn't have much training in Jiu Jitsu / grappling, and because I didn't really like the gym overall.
I ended up training at Pitbull Dojo, a.k.a. Sukata Brothers, mostly with Francisco Vera's morning classes.
But if United Fight Centre is near you, drop in for a trial class and see what you think.