Staying Fit in Cairo, Egypt
Everything in Cairo is delicious, and an unwavering assault on the waistline.
From carb-laden breakfasts (sandwiches of ful and ta'meyya in delicious bread), to kebab on demand for 50 LE (US$3) for a massive meal, through to sugar in everything — not to mention the most delicious sweets we've had in years — it's hard to find excuses to say no.
So we say yes. And we add in time at the gym.
Besides, the gym can be (in theory) a good way to stay in touch with locals, right?
Prelude: Our Egyptian Prescription for Fitness
Generally we stay in shape by following some simple rules that let us enjoy life without going insane. Luckily, our rules go hand-in-hand with Egyptian life. We believe in enjoying the best that a country has to offer without going overboard or being unduly restrictive.
First rule: eat two meals a day, Egyptian style. We eat only a late breakfast and an early-ish dinner. This is exactly what Egyptians do! This helps a lot with saving money, eating more satisfying meals, and also saves us time that would be otherwise wasted hunting for a new place or waiting around for food. It also gives us time in the mornings to be productive and do things, like to study Arabic or write in our blog while our minds are fresh.
Second rule: protein (kabab and chicken) first, generous vegetable servings, moderate meal sizes. By focusing on protein, we focus on getting full faster and reducing total calorie intake. The bread here is great, but we limit it to a non-obscene amount. Luckily, the rice is nothing special. We also snack only occasionally, and only on fruit and vegetables. Nuts and dried fruit are sleeping weapons. Egyptians are big on meat-forward dishes. It just means we have to eat less of the generous carb portions offered.
Third rule: work out efficiently. Thankfully, Cairo's many gyms means we can do this easily. We use "reverse pyramid progressive overload weightlifting", which means we start with heaviest sets, and then decrease weight but increase reps. This gets more work done at maximum time under tension. We combine this with interval training, making sure we're training for fitness as efficiently as possible. The net effect of this is that we get a lot of work done with about an hour of gym time.
Fourth rule: eat high quality sweets, and don't keep them at home. We eat sweets. We love ice cream. But having packets of average cookies or tubs of supermarket ice cream around is a waste. Cairo has a lot of fresh food makers, so when we eat Arabic sweets, rather than gorge supermarket halva we eat the best kanafeh (كنافة) in town. Because we deserve it, and it is still only about $1 for a giant plate of it.
Fifth rule: Snack minimally, and on local fruit. We buy fruit at Cairo's many street-side fruit stands. Often the "balady" (local) fruits are better AND cheaper. We minimise soda and juice, and also barely eat nuts, partly because they're so expensive.
The combination of these rules gives us flexibility to still enjoy life. We eat kebab, sweets, fruit and all kinds of things and are still in pretty good shape.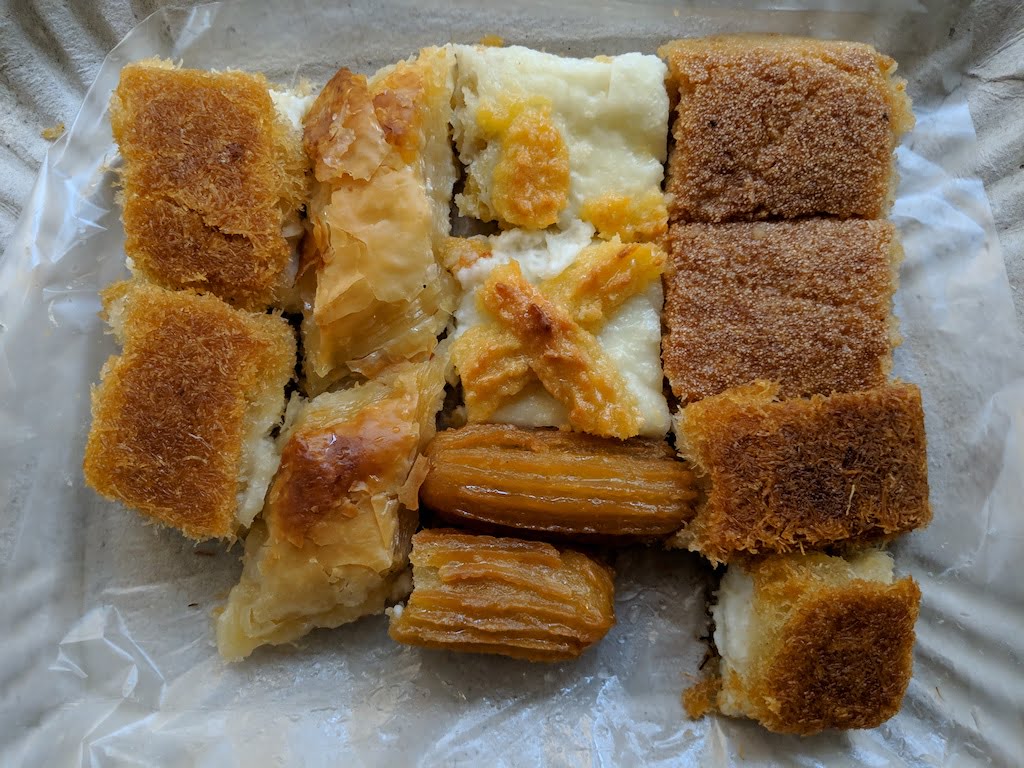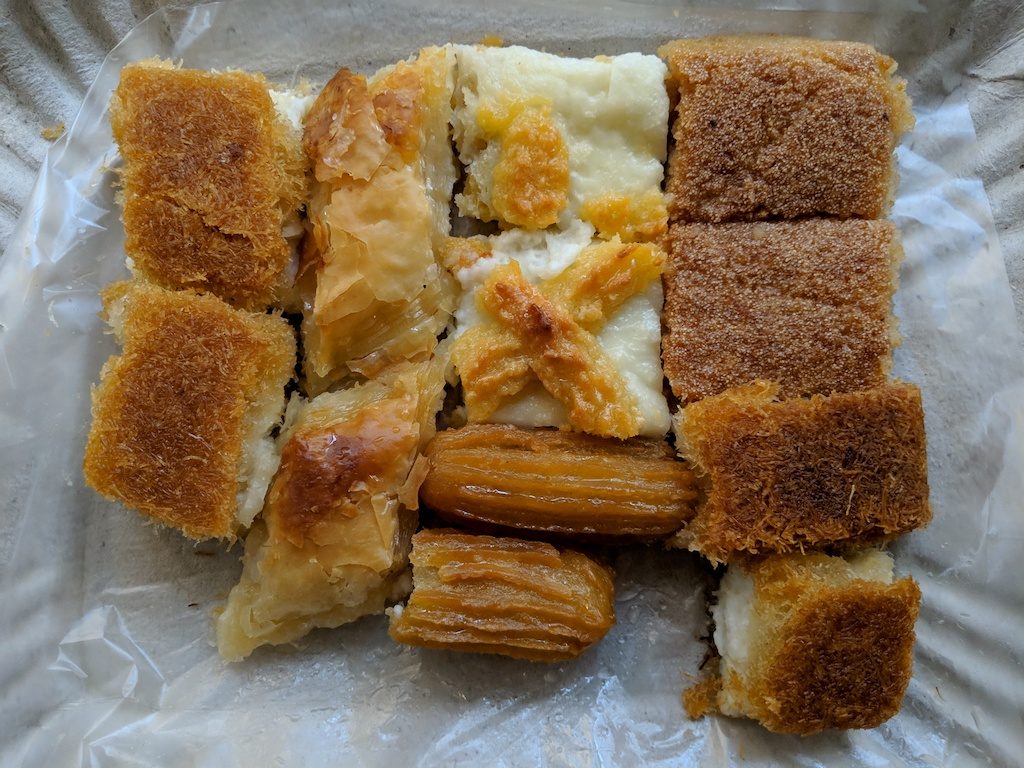 Eating Healthy in Egypt
Eating protein first and finding adequate vegetables a place with delicacies like kanafeh is paramount.
There are a few basics you can order nearly anywhere in Cairo that are good on a protein- and vegetable-first diet.
Proteins in Egypt: Meat and Beans
Get Meat Anywhere: Kofta, Chicken, Shawerma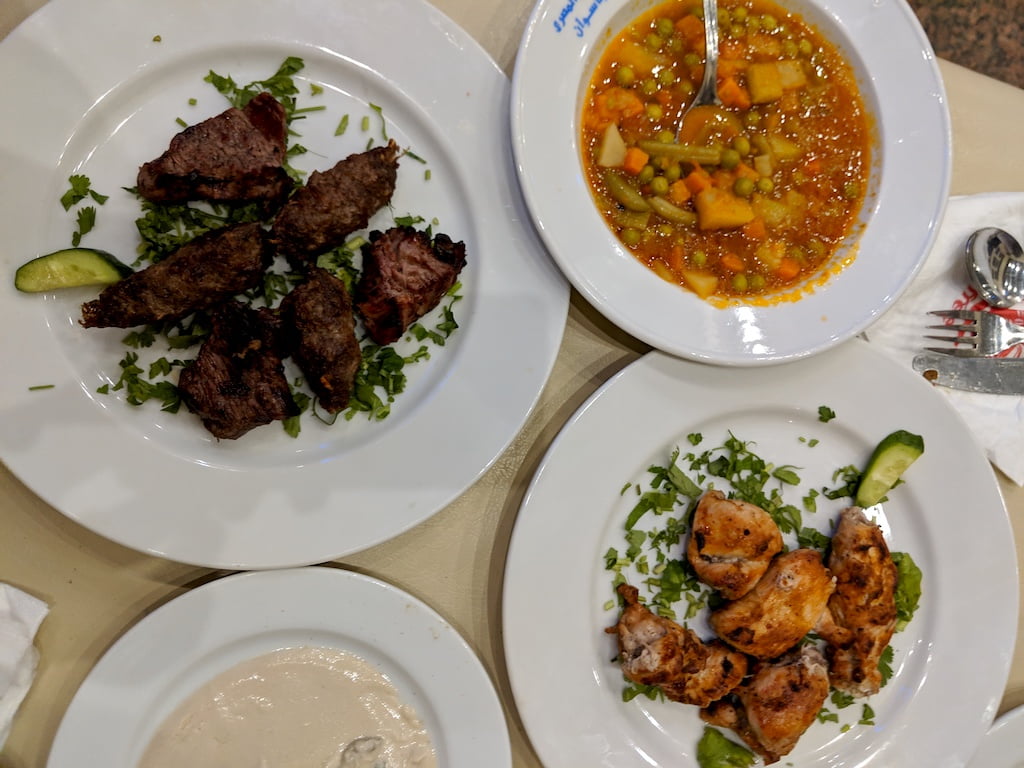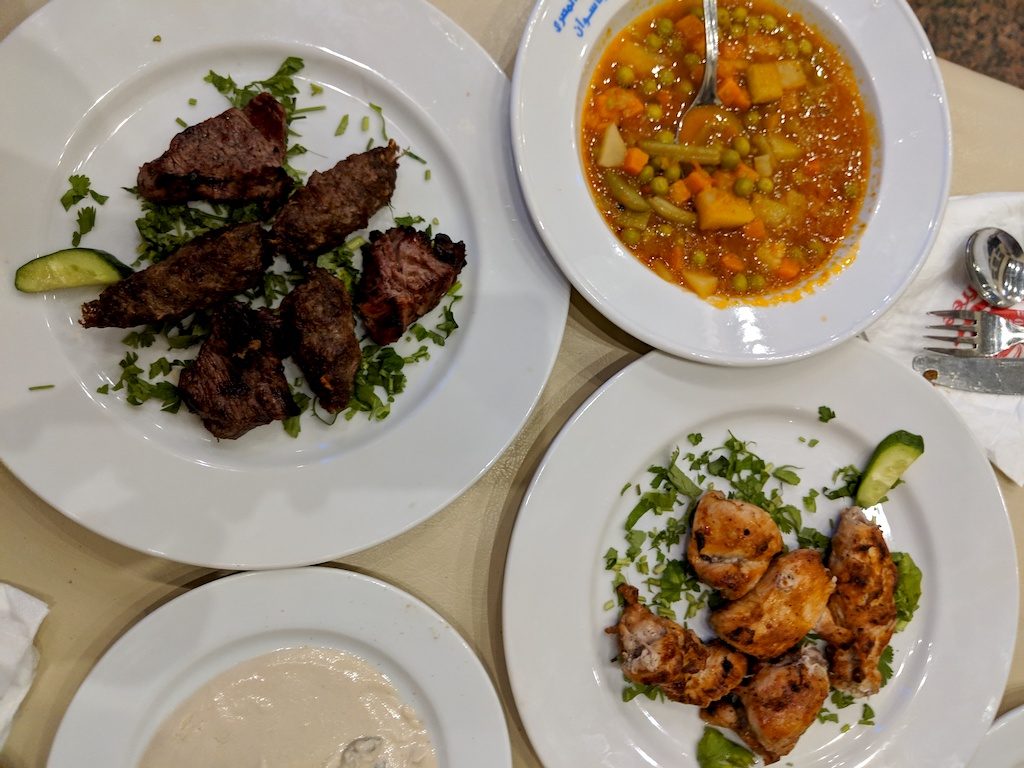 It's really easy to find places where you can get things like
A half roast chicken — around $2
Kofta by the kilogram — a quarter kilo is about $2
Shawerma meat, also about $2 for a quarter kilo
Shawerma meat is a little fatty, so take it easy on that. But the roast chicken is dependable. Just note they'll pile up the rice and bread with it, so take it easy on those.
Of course we also make ample use of the eggs and dairy in the supermarket. I'm pretty sure it's tastier here than it was in Australia but it feels disloyal to say so.
Beans: Ful (and eggs and other things that go with it)
The staple breakfast food in Egypt is ful, which is a lot like refried beans. Like its Latin American counterpart, it's made of fava beans, which are high in protein (and moderately high in carbs) and pretty healthy. They're normally eaten with things like eggs and bread, but you can eat them however you want. You can just spoon them down if you like!
The main downside is it looks and has the consistency of poo, but once you get over that it's quite a delicious, filling and healthy way to start the day.
Things that go well with ful are eggs (moar protein!), ta'meyya which is really just fried spiced fava beans, and eggplant (pretty oily).
Get your Fruit and Veggies in Egypt: Markets and street-side stands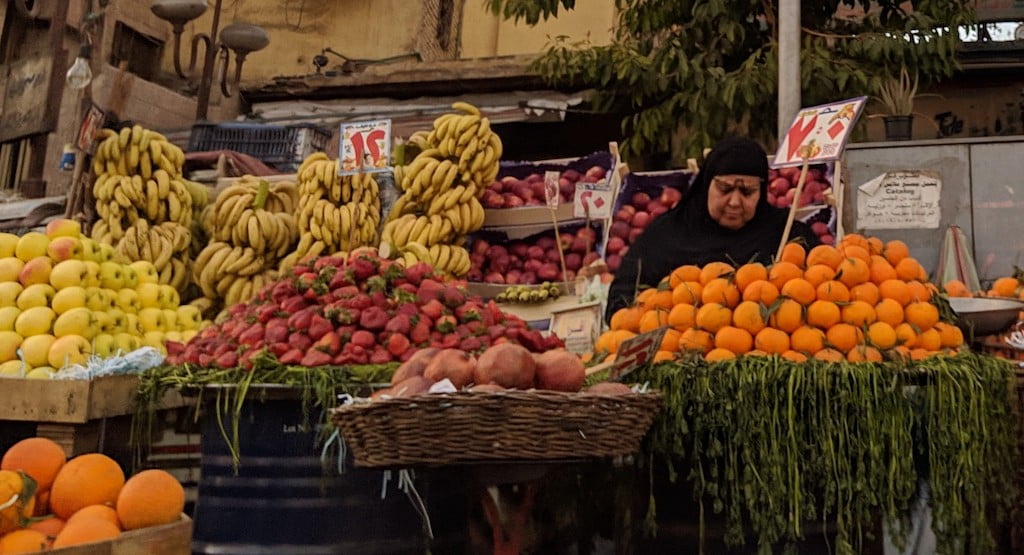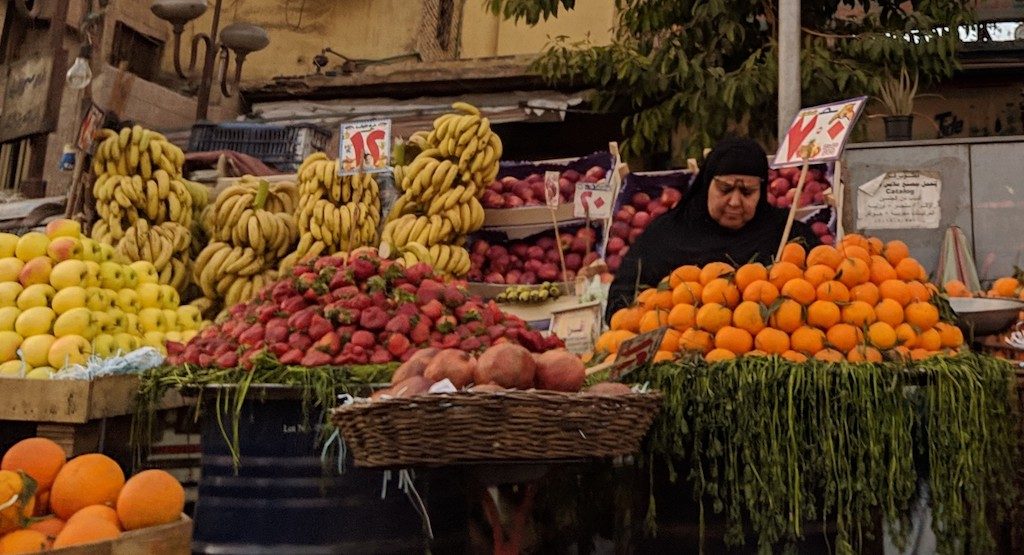 The definition of "salad" in Cairo is extremely broad. It's basically "not meat". The "salad" part of the menu does include tiny portions of heavily dressed salad, but it also includes tahina (which is this whole region's answer to peanut butter), oily delicious fried eggplant, and on one menu I saw, "fried bread". Mmm… Well interesting loophole…
Basically: you should buy your own vegetables. Cook them, eat them raw or whatever.
Street-side vegetable vendors are everywhere (assuming you're not downtown or in a super touristy area), and markets are easy to get to, but you'll have to ask where they are. You'll be unpleasantly surprised at the constantly varying prices, but shocked at the huge bag you can take away for a couple of US dollars.
Working out in Cairo
Being a cosmopolitan, international city, Cairo has a lot to offer in terms of fitness. There are weightlifting gyms, Crossfit gyms, spinning classes and surprisingly, even pole dancing.
However, it's a big city. The place you want to go to might not be within walking g distance. So if you want to work out in Cairo, you have to pick an area that actually has gyms nearby.
Downtown it's basically impossible to find places. Near the city centre, you'll have more luck in Maadi, Zamalek, Dokki and Mohandesin. And there are gyms in the outer cities, like Heliopolis, 5th Settlement/New Cairo City and Nasr City, if you find yourself out there, but in that case, just use Google Maps.
Sporting clubs: Jolly good, old chap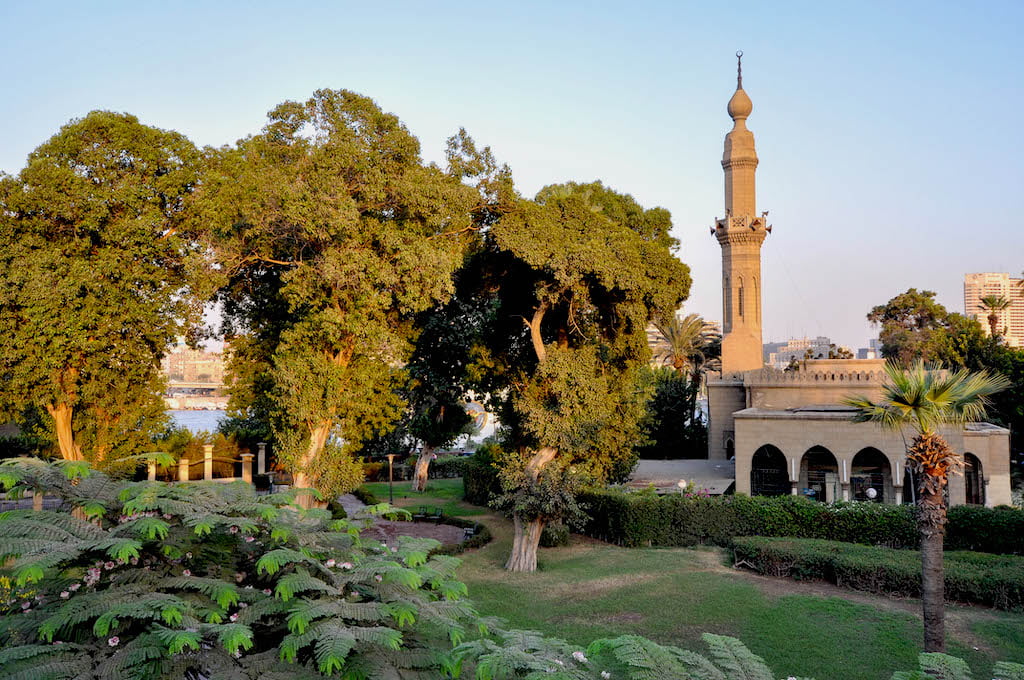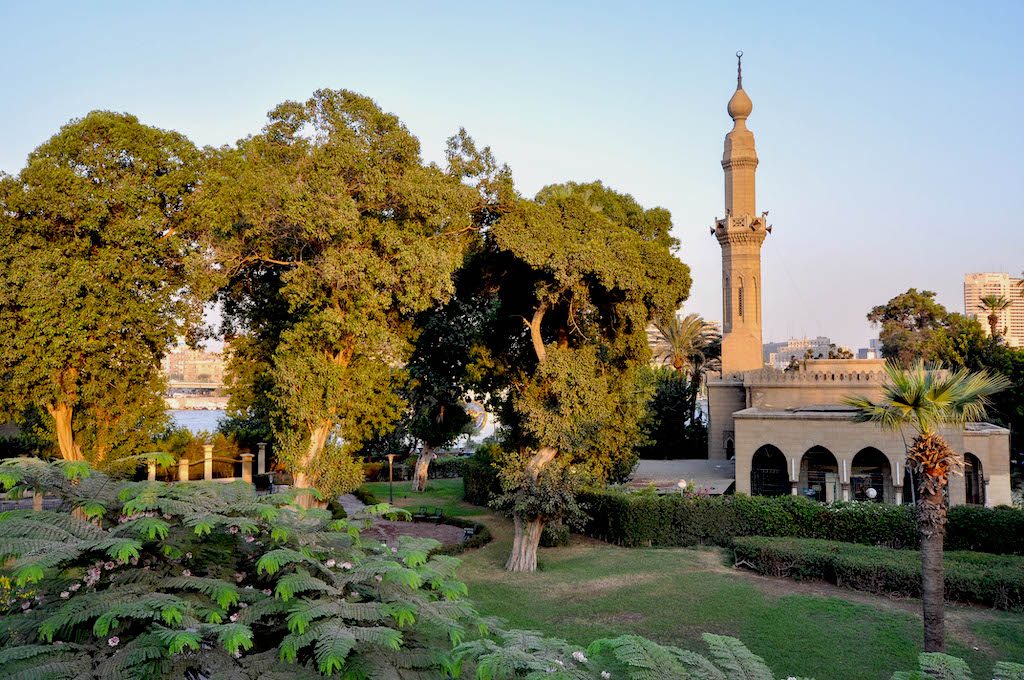 It sounds very old fashioned, but sporting clubs are central places in every major neighbourhood where the well-to-do not only work out, but also socialise. They may sound fancy and expensive, but that's only because they are. You can get day passes and medium term memberships to most. But frankly, if you can afford them, you're probably living in a hotel with a gym already.
Some of the main sporting clubs are
Egyptian Shooting Club (Dokki/Mohandesin)
Gezira Sporting Club: the fanciest club by far.
Maadi sporting club: Another fancy one.
Heliopolis Sporting Club
Kattameya Shooting Club
Yes, some of them are called shooting clubs, because you can shoot there. (Did you know Cairo's gun laws are as liberal as those in the US — with fewer controls and probably more loopholes — but mass shootings are almost unheard of, unlike in the US where there's almost one per day of the calendar year?)
If there's one club you should visit just for fun, it's Gezira Sporting Club. People go there to go for a walk in the greenery, a rare thing in Cairo.
CrossFit gyms in Cairo, Egypt: Not just for khawaagas (foreigners), also for fancy locals
CrossFit, like many other disciplines like running, climbing yoga and surfing, gives you an instant community of people to make friends with. So it's an easy port of call in a new city.
You can find the latest gyms using the official CrossFit Affiliate map. But this doesn't get you every location (some affiliates have multiple locations), or the ones that are sneakily doing CrossFit-ish things without branding it as such. In which case: Google Maps is your friend.
The nicest thing is how cheap CrossFit is in Egypt at today's EGP. Most monthly memberships are around 750 EGP a month or… around US$40. Compared to the $2-300 prices in most of the world, this is a steal.
When I was staying in Cairo, I looked up a number of the CrossFit affiliates. Unfortunately most of them have closed now after the events of 2020.
There aren't many Crossfit gyms outside Cairo.
Lifting Gyms in Cairo: Bro, do you even look at yourself in the mirror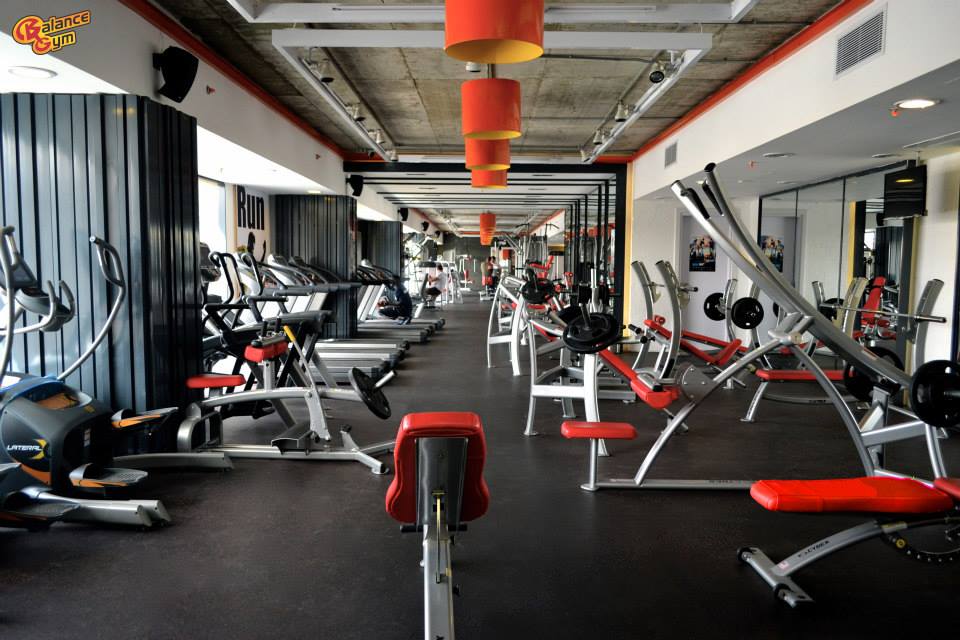 If you want to self-service and follow your own progressions because you know what you're doing (or, like me, you think you do… until you realise you've plateaued for a year) then you can find your own gym.
For most of these, you'd pay about 2500LE (US$120) for a year long membership. Or about 4-600 LE ($20-30) for a month, depending on your negotiating skills. (We paid 600 short-term.)
Again, you won't find anything (or anything significant) downtown. But if you poke around on Google Maps, you'll find a couple of powerlifting gyms, plus some general globo gyms like Gold's Gym.
Many of these have closed, and it's not rewarding keeping the list updated, so I'm removing it.
A couple of tips to find the gym right for you:
Have a look around inside the gym when it's busiest (in the evening). This helps you get a feeling for whether you want to go there. At the best gyms, things will be organised and it'll be quiet. At the lower end, it'll be chaotic, with gear everywhere.
Make sure the gear you use is present. If you like dumbbells, squat racks with lots of plates, treadmills or whatever, make 100% sure it's there before signing anything.
Look at the changing rooms and see if they're a place where you want to get changed.
If you're a woman, consider a place that has a female-only area. It's a nice break sometimes.