Echo Park Boxing (LA, USA) — Quick Review
I spent two weeks training at Echo Park Boxing in (surprise!) Echo Park, Los Angeles, and this is my quick review. I trained in both Boxing and Muay Thai (Thai boxing).
Joel was quite generous in accepting me with a cut rate for two weeks. In that time, I came to some mid-morning and evening classes, but never 7am. I wanted to return the favour by putting in some positive words about Echo Park Boxing.
When I joined the gym, I had about six months of mixed boxing / striking experience behind me, mostly at MMA gyms (most recently at Cube MMA in South Korea). So, I had learned a few things, knew that I liked it, but also knew just how much I had to learn.
Here are my latest posts on combat sports gym reviews from around the world, vocabulary for training in other languages, and other resources. If you'd like to have me visit and see your gym, please contact me — I love visiting new places and making new friends through combat sports.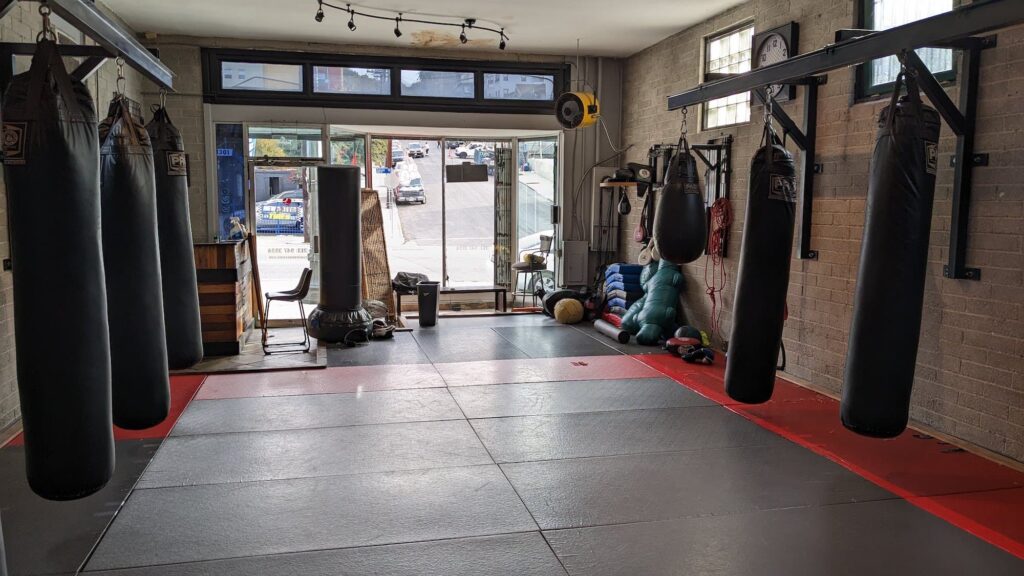 Echo Park Boxing — Overview and Culture
Echo Park Boxing is owned and managed by Joel Villines. Joel is a super nice guy with quite interesting experience. He's spent quite a bit of time in Thailand, and even speaks fluent Thai!
Joel started Echo Park Boxing in 2015. I might be out by a year or so — just know that in late 2022 they had their 7-year anniversary.
At Echo Park Boxing you can learn boxing (of course), Muay Thai, and even Brazilian Jiu Jitsu.
Joel's personality infuses a lot of the gym, and I generally found the people there to be friendly, gregarious, and gentle. Nobody went hand over fist in sparring.
The community at Echo Park Boxing is also quite diverse, both culturally as well as in terms of gender representation. It represented Echo Park / Silver lake quite accurately, I thought.
Joel is quite the disciplinarian. Unless you're a total newbie (which I am not), he gives you tough lessons on keeping your guard or good form when doing anything. Joel's not the only coach, and the other coaches aren't quite as strict as he is.
The typical class starts with about 20 minutes of cardio work, with then some drills, and usually sparring. Sparring is on the lighter side, and is always vigorous, but never frightening.
The 1.5-hour classes had a bit more of each one of those things. Oh, and on evenings where there's an hour of boxing and then an hour of Muay Thai, it is common for students to stay for both — I think around 50% do so. It's not overwhelming at all.
The coaches quickly picked up the things I struggle with and made me practise them a lot. Things like kicks.
Oh, and one thing — all members get "dead legged". He didn't do it to me, as I was only staying two weeks. I also gather he only does it with your permission as a rite of passage. It apparently really hurts. Some other time, Joel!
Echo Park Boxing Schedule
The schedule when I was going was like this:
Every weekday: Boxing at 7am
Three days a week: Muay Thai at 9am
Every evening at 6 or 6:30pm: Some kind of class, either Boxing + Muay Thai, just Muay Thai, or something else.
Unofficial, contact them: Brazilian Jiu-Jitsu
Sunday: Boxing and Yoga
The website is quite good, but some of the classes on there are no longer held, so for things that seem unconventional, confirm first that they're on. You can always text the owner.
Facilities
Echo Park Boxing is a boxing gym with
A training room with about a dozen bags
An outdoor gym with a ring, some weights, and other equipment
There's a shower and bathroom, but limited space. There's also limited space for bags and so on, but there's enough for the number of people who'd go to the gym.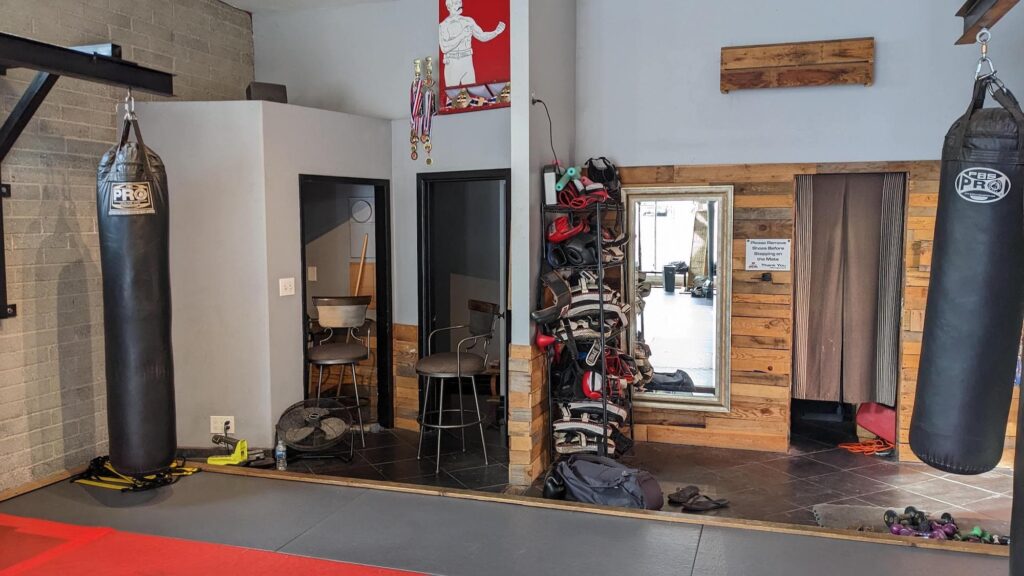 Parking out the front is limited, particularly in the evenings. I did find spaces during the day and only had to walk a couple of minutes.
Summary
I really enjoyed my time at Echo Park Boxing. I'm not sure when I'll be back in the area, but if I am, I'll look them up.
And in the meantime — Joel, don't forget your Australian friend!
After the new year break, I moved on to 10th Planet in Fullerton — read the review here.