The Ten+ Best Spanish Movies on Netflix
The very best Spanish movies on Netflix and Spanish-language movies from around the world — fully reviewed per Rotten Tomatoes and IMDB
If you're learning Spanish then you're in luck — a lot of great movies come out in Spanish from all over the Spanish-speaking world.
(There are a lot of other great Spanish learning resources — here are our very favourites, written totally objectively.)
We've spent time (between us) in different Spanish-speaking countries — most recently to Colombia, to learn to dance salsa.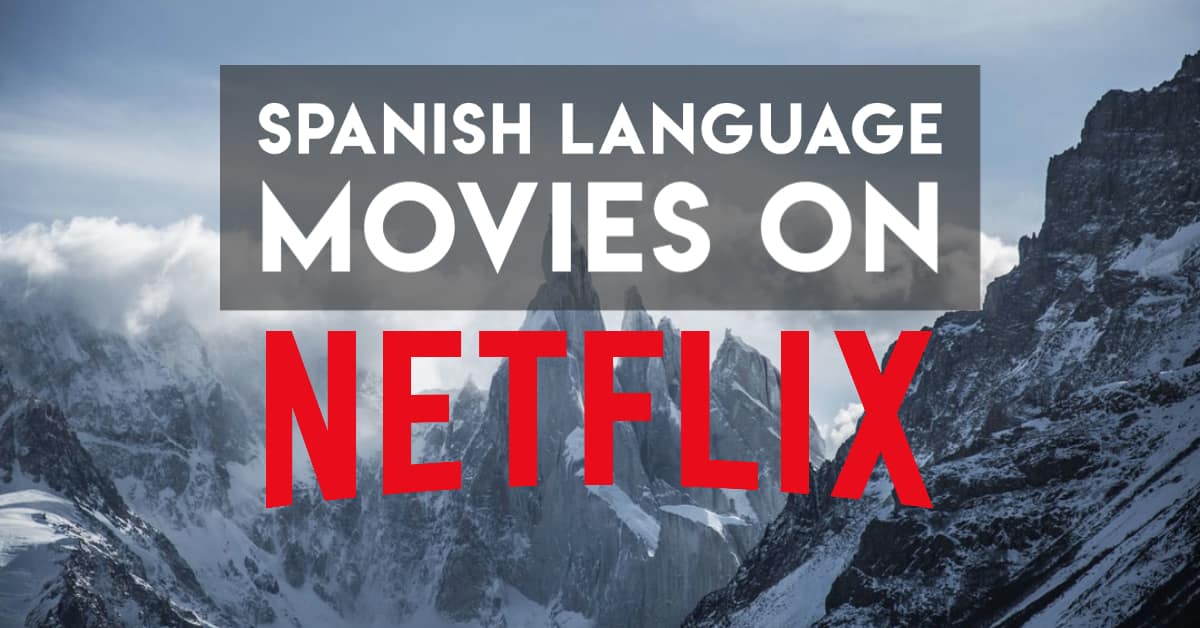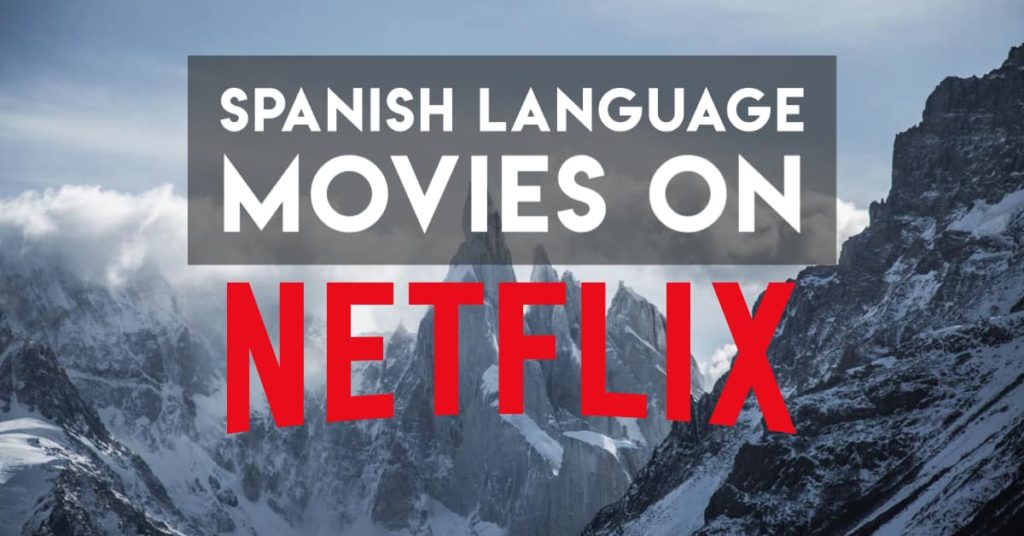 That didn't stop us from watching some Colombian TV-shows both while there and after returning, picking up a whole bunch of Colombian slang!
Generally watching movies and TV shows is great for a few reasons to help you learn a language
It's low pressure. TV and movies aren't as stressful as exercises (or even flashcards).
It encourages you to learn passively. You don't have to study actively all the time to learn, and just absorbing language helps you internalise phrasing and pronunciation subconsciously.
There's a lot of colloquial dialogue. Sometimes textbook language can be a bit stuffy and formal. The right movies and TV shows teach you slang and the way everyday people speak.
It's fun! Watching movies is, after all, a form of entertainment. Even if they're intense dramas.
So, after perusing Netflix's library, here are some of the best Spanish language movies on Netflix that we've found.
Some of the links in this post are affiliate links that earn us a commission. Our recommendations are impartial (we added those links long after writing the article).
Best Spanish Movies on Netflix — In a Nutshell
Here's a list of the best Spanish movies on Netflix for you to look through quickly!
For each movie we've included the Rotten Tomatoes and the IMDB rating.
They're roughly in the order we'd recommend you watch them. Basically, if you just watch one movie out of this list, watch Roma!
Click on each one for more description of the film below.
Yes, there's more than ten in that list. There were, but I found others…
Watching Spanish Movies Unavailable in Your Country
Something people sometimes find is they really want to watch a movie… but it's unavailable in their country.
Another thing that may happen is you want to watch a Spanish language movie with Spanish subtitles, but that's not an option where you live.
When this happens, use a VPN to get around country restrictions.
Sign up to NordVPN
They're currently running a limited-time deal on annual plans.
NordVPN has long been our VPN of choice for a number of reasons. The reasons include that it's cheap (just a few bucks a month on a 2-year plan), it lets us use it on 6 devices (enough for 2-3 people), and it's hosted in a "non five-eyes country" meaning your data is secure from a prying US government.
Not all VPNs meet those criteria. And best of all, NordVPN works with Netflix — we use it ALL THE TIME. As recently as yesterday!
A Quick Word — Spanish vs Spanish Language, and Spanish Accents
People often refer to films that are in Spanish as "Spanish movies" or "movies in Spanish".
What we're publishing here is a list of movies whose dialogue is mostly in Spanish — but the films could come from anywhere around the world, and the accent they use might be from Spain, Mexico, Argentina, or anywhere else.
A "Spanish movie" is technically one that's from Spain. And if you say "a Spanish language", by the way, you might mean any of the languages spoken in Spain, including Catalán and Galician (Gallego).
And a Spanish movie from Spain may not even be in Spanish — or have any dialogue at all, if it were a silent film…
Also, there are different accents of Spanish used around the world. While standard Spanish is 100% mutually intelligible, there are regional variations in accent and colloquial vocabulary.
In fact, there are so many variations that even within a country you'll find differnet styles. People in different parts of Spain have different accents, as do people in different parts of Mexico and Colombia and other Latin American countries.
So we've published the country a film is produced in, but there might be more nuance to the accent used than that.
Like this article? Become a Discoverer!
Join Disco.
On to our recommendations in detail for the best Spanish language movies on Netflix. Enjoy!
2018. Drama. Mexico/Mexican Spanish. Rotten Tomatoes: 95%. IMDB: 7.7.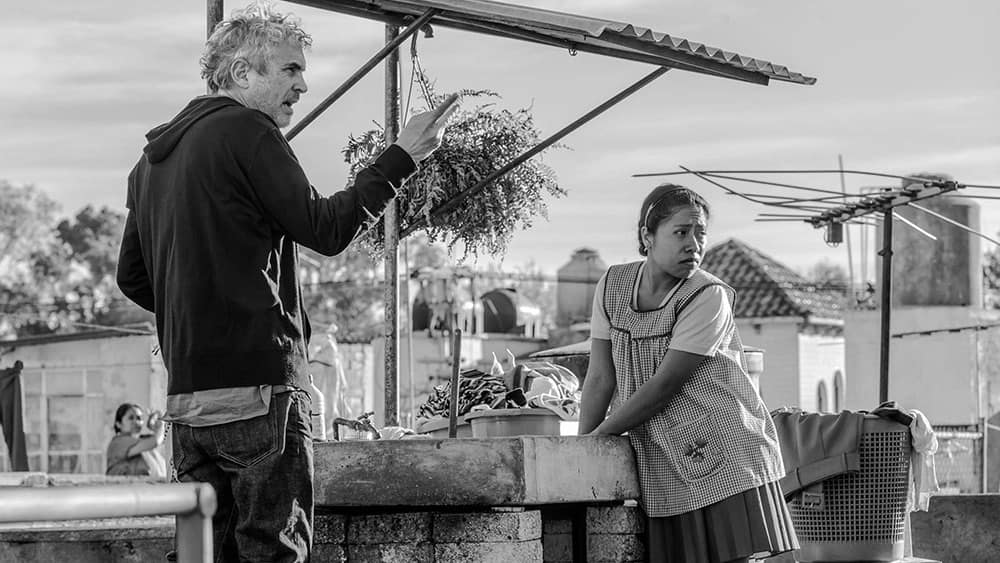 If you don't know what to watch, watch Roma.
Just look at these reviews (and there are many others like them):
"An epic of tearjerking magnificence. Alfonso Cuarón's new film Roma is thrilling, engrossing, moving – and just entirely amazing, an adjectival pileup of wonder." — The Guardian

"If a thing of beauty is a joy forever, as John Keats famously said, then the surpassing loveliness and bracing brilliance of Alfonso Cuarón's Roma will never pass into nothingness." — Rolling Stone
A tragedy and comedy. Set in 1970, and shot in black and white film. It's the story of two women, Cleo, and Sofía, her boss, and how their personal lives unravel in tandem.
Roma is actually a semi-autobiographical film about the director's childhood in Mexico, Oh and by the way the director is Alfonso Cuarón, who is responsible a few films you might have heard of including Gravity (2013), Y Tu Mama También (2001), and even Harry Potter and the Prisoner of Azkaban (2004).
2017. Drama. Argentina. Rotten Tomatoes: 100% (but only 8 reviews). IMDB: 6.3.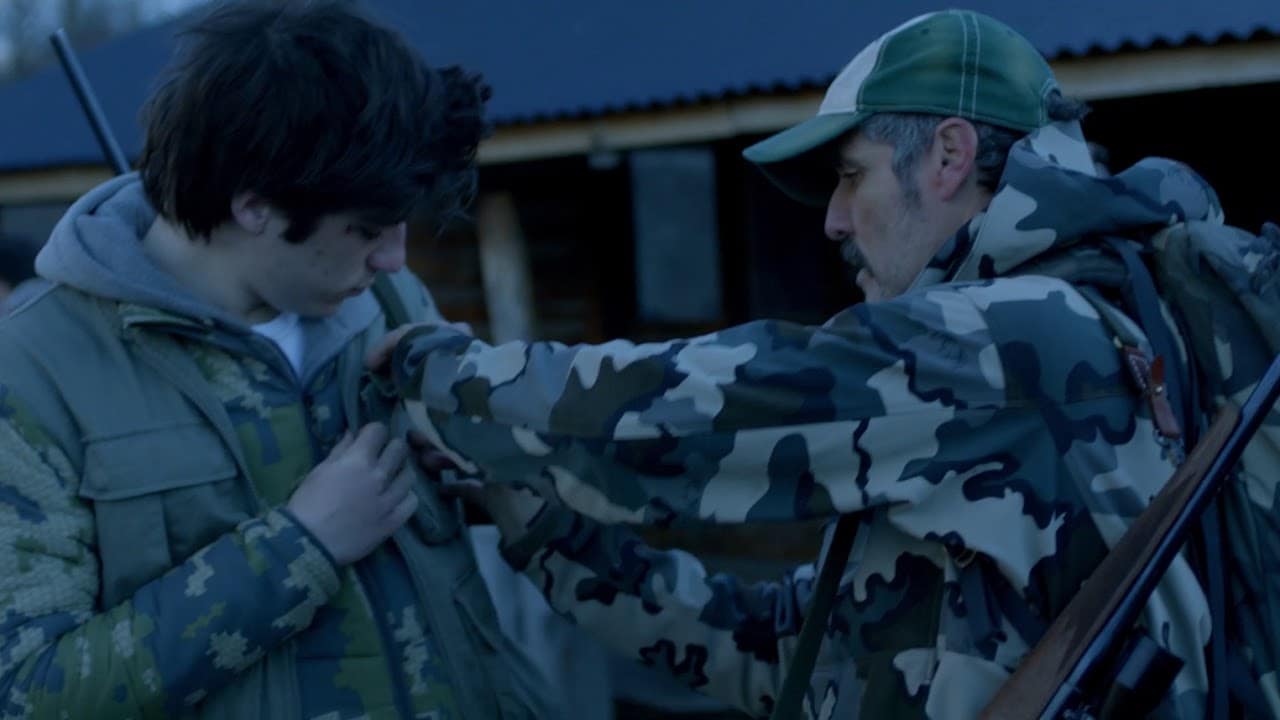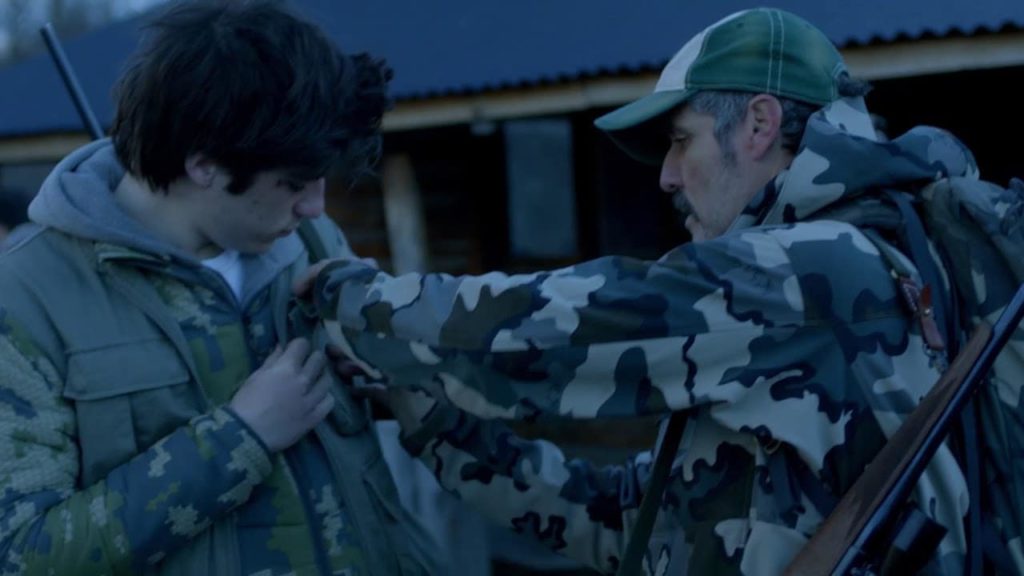 This is an easy-to-watch film that tells a fairly familiar story about the bonding between a young buck of a son and a grizzly father.
The son in the story, Nahuel, starts acting out, grieving after his mother dies from cancer. After being expelled from his private school in Buenos Aires, at the recommendation of his adopted dad, he goes to stay with his biological father on his remote, windswept Patagonian farm.
So it's a very "outdoors" film. Many feel that when watching it, they're out there camping with the father, son and their friends.
2018. Dark drama. Uruguay. Rotten Tomatoes: 80%. IMDB: 7.6.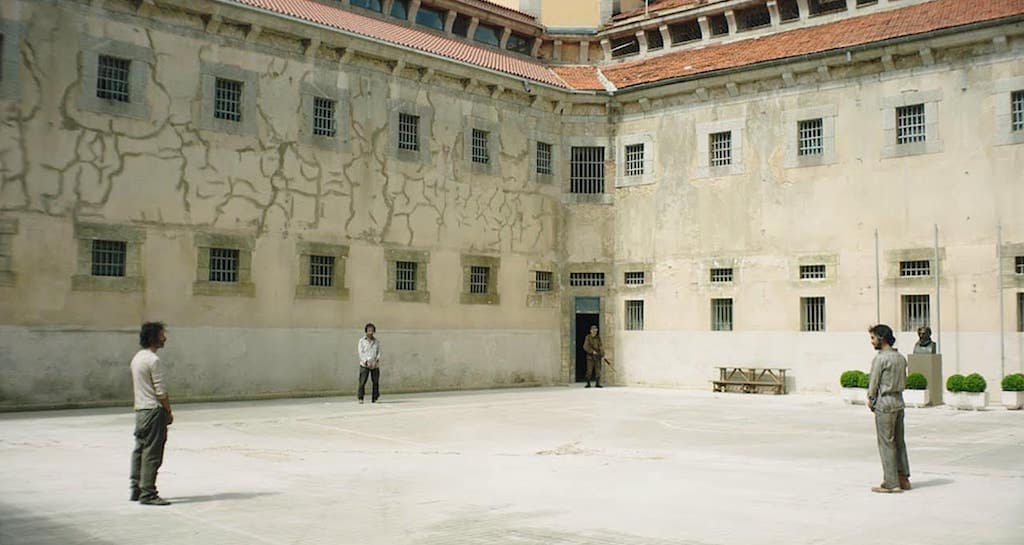 A true story about three men put into solitary confinement for 12 years for being members of the Tupamaro Marxist revolutionary movement. Set a few decades ago.
The order of their jailers was precise: "As we can't kill them, let's drive them mad."
The twist of the story — one of the three was Pepe Mujica, who would later become president of Uruguay.
2018. Drama. Spain. Rotten Tomatoes: 88%. IMDB: 6.7.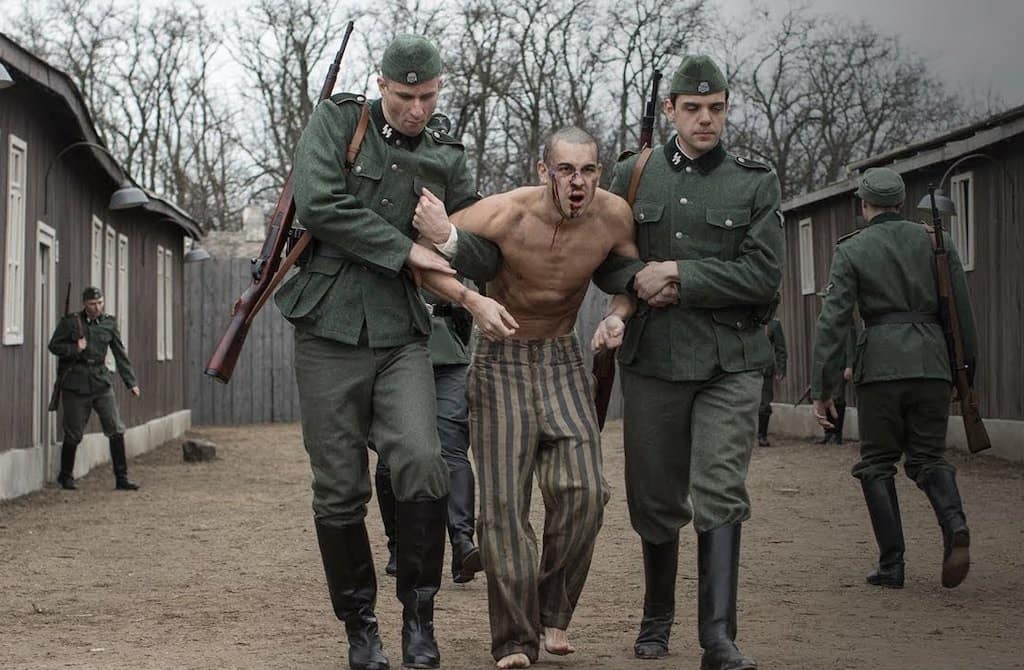 El fotógrafo de Mauthausen is a historical drama. It tells the story of the Catalán photographer Francesc Boix during his life in the Mauthausen-Gusen concentration camp complex in Austria.
It's a true story of a man who survives and thwarts his captors, bringing them to justice. But it's a hard watch. There's violence as prisoners are shot, gassed, burned, tortured, and beaten. There's a lot of profanity.
The film is mostly in Spanish, in the Iberian accent, with some German.
2016. Deadpan comedy. Argentina. Rotten Tomatoes: 100%. IMDB: 7.5.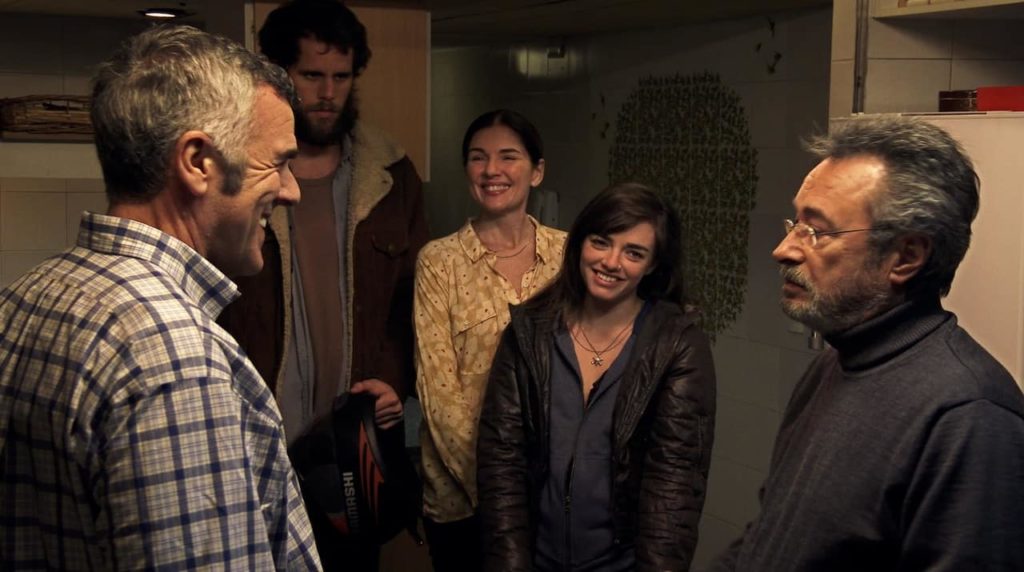 The story of an Argentinian author, living in Barcelona, who wins the Nobel Prize for literature. In dramatic artistic style, he decides winning an award is the end of his career as he's now "mainstream", and so decides to retire. He turns down every appearance invitation for five years until he receives one from the mayor of his home town of Salas in Argentina to receive the ward of "distinguished citizen".
So the story is one of home-coming, small-town jealousy, and introspection. It's an easy watch — lighthearted and entertaining, if not rivetingly deep.
2016. Suspense. Spain. Rotten Tomatoes: 100%. IMDB: 6.8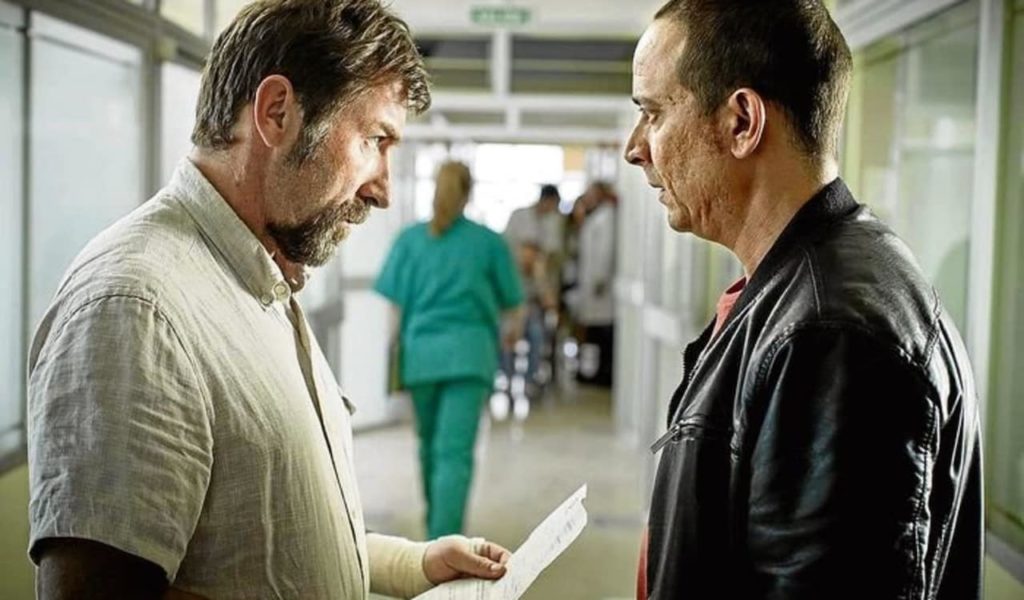 A brooding and intense revenge thriller set in a barrio in Madrid.
It's the story of a man, José (the titular "patient man"), who is seeking revenge for his lover killed eight years earlier.
The man who killed his lover has been behind bars for the robbery. So what does José do? Seduce then kidnap his wife, of course, and then confront the man. The rest is the story.
Won four Goya awards including Best Film and Best New Director.
2010. Spain/Bolivia. Rotten Tomatoes: 87%. IMDB: 7.4.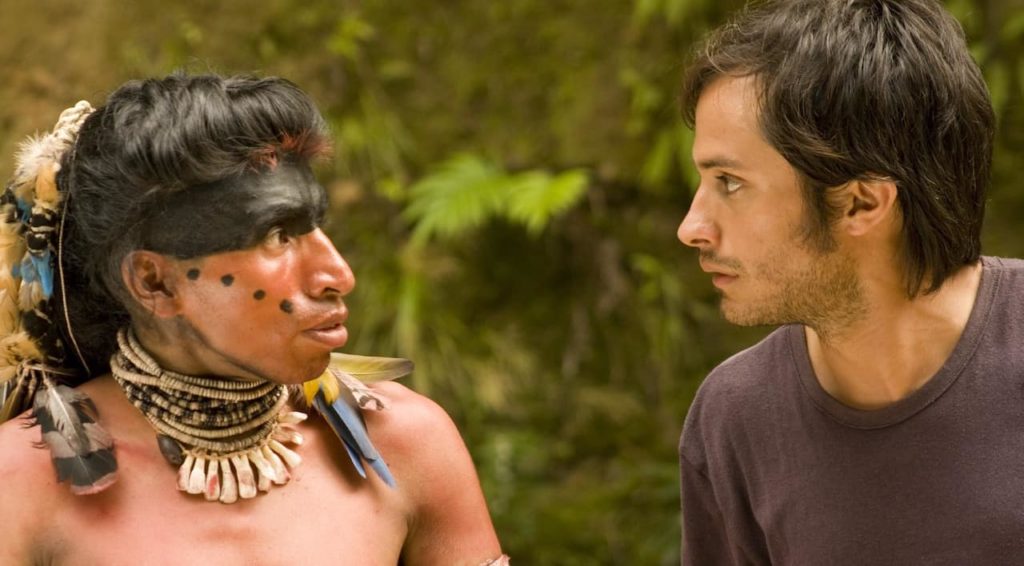 "A powerful, richly layered indictment of the plight of Latin America's dispossessed." – Variety

"A splendid film about a movie crew blindsided by the real world. " Hollywood Reporter
Stars Gael Garcia Bernal as a film director who arrives in Bolivia to make a revisionist film about the conquest by Christopher Columbus of the New World, exposing their explotation of native populations.
The twist of the film is that in order to be made, the crew has to pay the Bolivian cast very little. This means that the local Quechua are exploited economically with the justification that it's for an important film, even while the film crew denounces Christopher Columbus' justification of exploitation being for Christianity. It's an irony not immediately apparent to the locals.
The film is set in the year 2000 when real-life protests against the privatisation of water were rocking the nation. Some of the locals participating in the film get involved in demonstrations against the corporate intruders who want to buy the water supply. The leader of the demonstrators is a Quechua man, Daniel (played amazingly by Juan Carlos Aduviri) who also managed to be cast for an important role in the film — therein lies the story.
The arrogant young director has obvious contempt for the people he's employing as actors in the film, bragging about how little he's paying them.
Won three Goya awards, and an Ariel Award for Best Ibero-American Film.
2015. Spain/Equatorial Guinea. Rotten Tomatoes: 86%. IMDB: 7.4.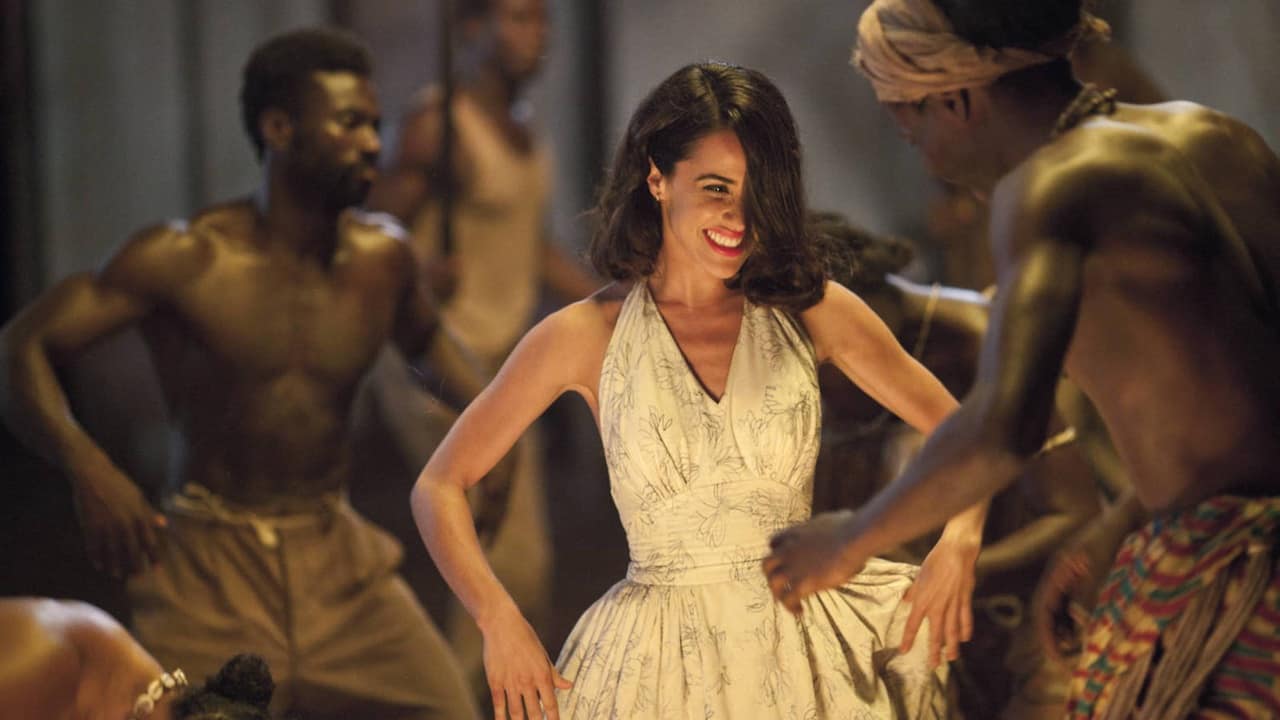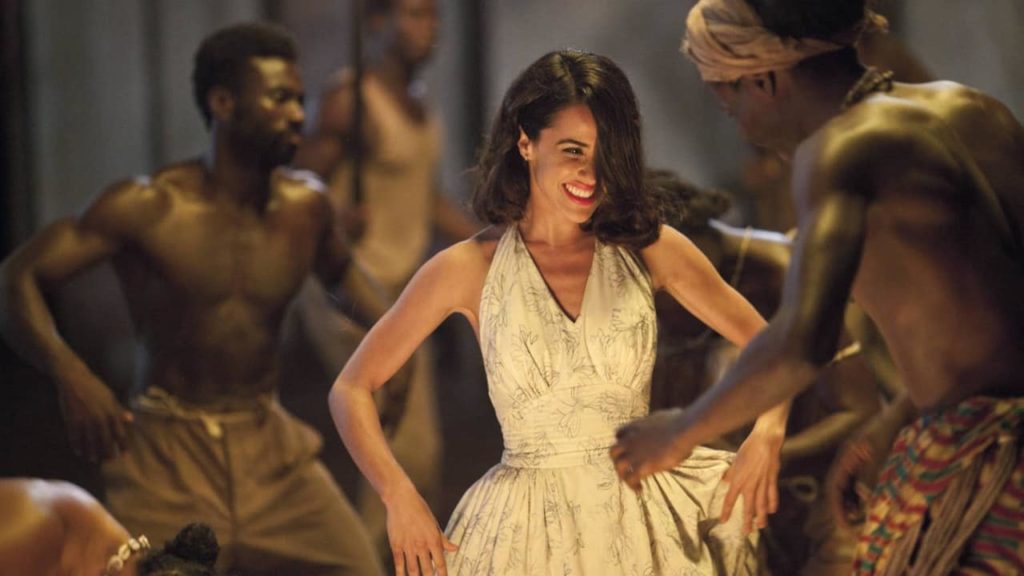 A colonial/imperial romance that was something of a box-office hit in Spain.
The story is set in the 1950s. Two brothers go to Equatorial Guinea to help with their family's cacao plantation. One of them falls in love with a local, something that they have to keep secret.
The film does a good job of showing the complexity of relationships between very different cultures during a time when Equatorial Guinea was transitioning to becoming an independent republic. The relationship is very real, even though it was the first time the actor Berta Vasquez (who played the local love interest) had ever appeared on film.
Unfortunately the movie doesn't do much to address the question of Spain's troubling colonial history. But there's only so much you can do in one film, and it's already nearly 3 hours long. Aside from this, it's an entertaining watch.
2006. Fantasy. Spain/Mexico. Rotten Tomatoes: 95%. IMDB: 8.2.
Pan's Labyrinth is a huge, huge favourite in the fantasy world. It actually spans fantasy and the reality of the Spanish civil war. Directed by Mexican-born Guillermo Del Toro, with dialogue see-sawing between Spanish and English.
It's set in 1944, in the time of the Spanish civil war. The hero of the film, a girl named Ofelia, is taken by her pregnant mother to live with her new stepfather, a fascist commander in a remote town. The stepfather seems uninterested in her, so she retreats into the world of fairytales.
She meets a faun, who tells her that if she performs certain terrifying tasks, she'll become the queen of a magical land. Even though everyone around Ofelia tells her it's not real, to her the fauns and magic are and as real as the fascist commander who murders people for the flimsiest excuse. The two world have arbitrary sets of rules that are scary for Ofelia and thus feel as real as each other for her.
The title is actually better translated as "The Labyrinth of the Faun", by the way.
Drama. Spain/France/Cameroon. Rotten Tomatoes: 88% (Audience score; 75% of 4 reviews from reviewers). IMDB: 6.6
A heart-breaking story about migration in Africa. The titular character, Adú, is a Cameroonian boy who sees the kinds of things during his migratory path that you'd think no child should have to see. It has many scenes which will bring a tear to your eye. And unfortunately, they're all based on things that real people go through.
There are a couple of other stories in the film, but the most important one is about Adú. His story is mostly in French, but others in the story are in Spanish.
2017. Drama. Argentina. Rotten Tomatoes: 80%. IMDB: 6.7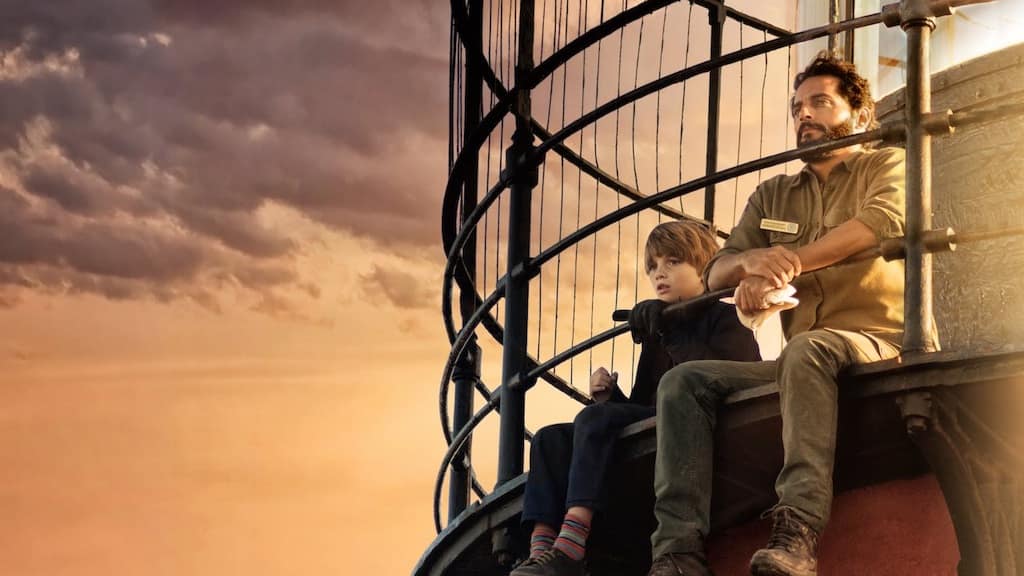 A visually stunning film about the connection between an autistic son and his mother. They travel to what they consider "the end of the world" in Patagonia, Agentina, to meet a lighthouse keeper, Beto, who has a special relationship with the orcas who live there.
El Faro de las Orcas is actually based on a true story, with some artistic touches thrown in. But as one review said, "if in some ways the narrative of the film strains credulity, it more than makes up for this with the sheer poetry of its cinematography and the purity of its vision."