All the Tanzania/Kenya Safari Animal Names in Swahili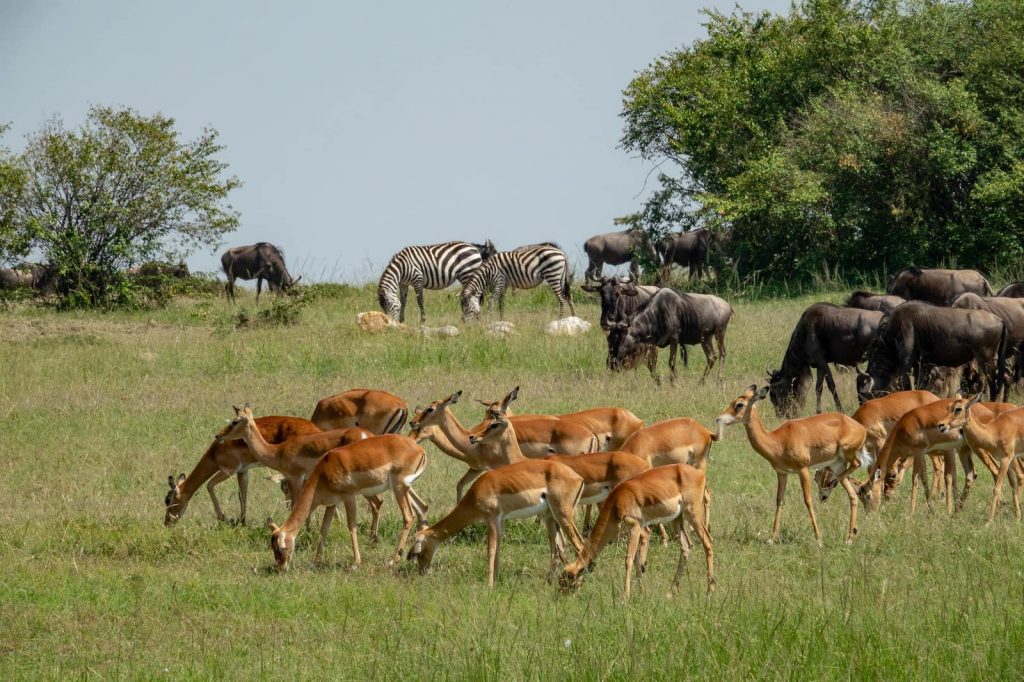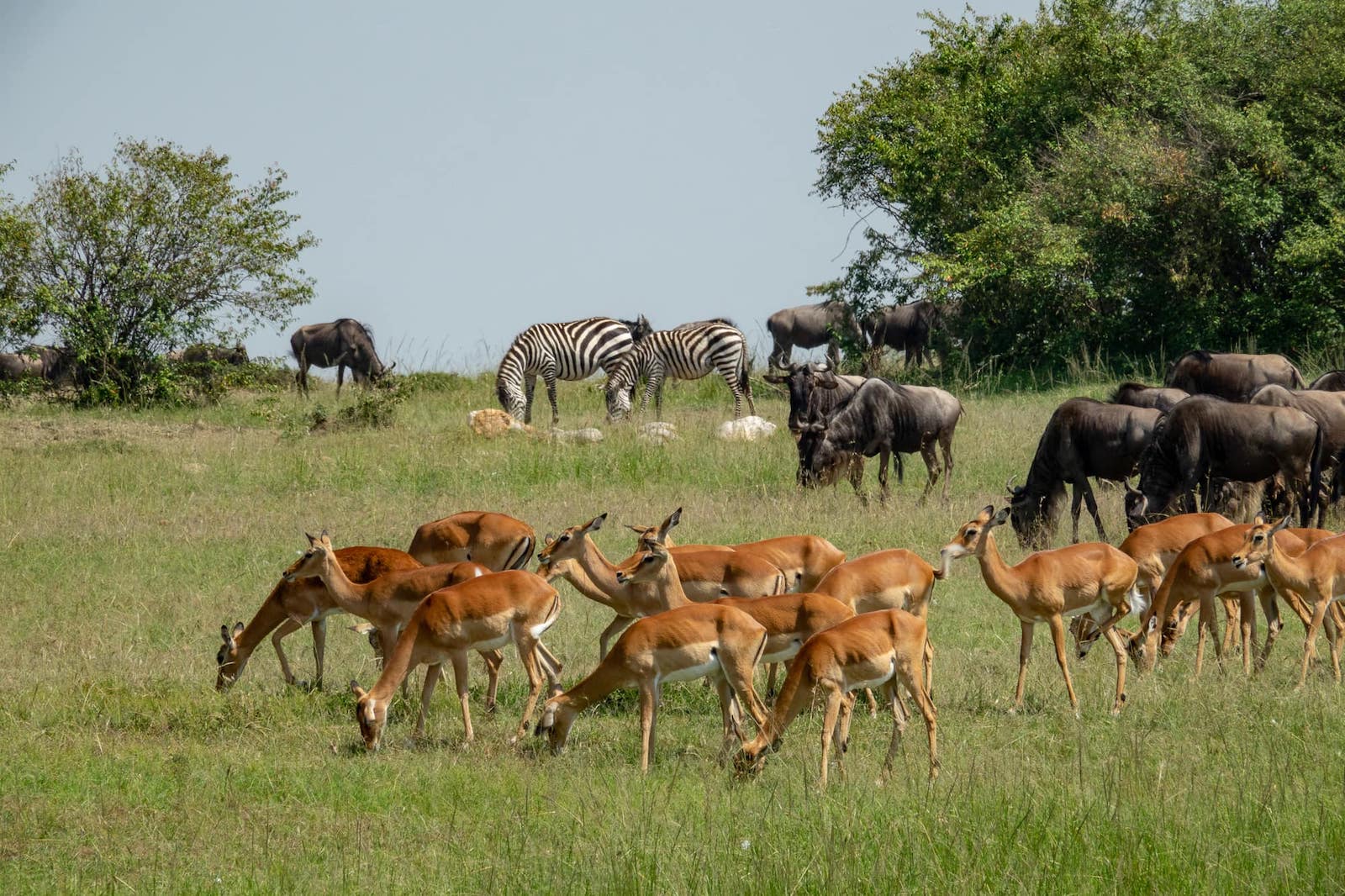 It's so much more fun going on Safari and speaking a local language to talk about nature, the animals, and the whole experience. Start with Swahili, but it gets even more fun with one of the regional languages (like the Maasai language, of which we picked up a few words in Kenya).
We spent a long time talking to our guide, plus our hosts at the hotel we stayed in, using mostly Swahili, and even learning a few local words and phrases. It made the whole experience even more amazing because we could listen in on the guide's radio and conversations with other guides. Like spies!
By the way, the place we stayed at was amazing. Called Narasha Guest House, the hosts were all Maasai and taught us a lot about what it's like growing up as Maasai in a blend of traditional and modern society. They were so friendly and warm, it made it magical. Plus, elephants roamed near our house every day… and it only cost U$108 a day in high season.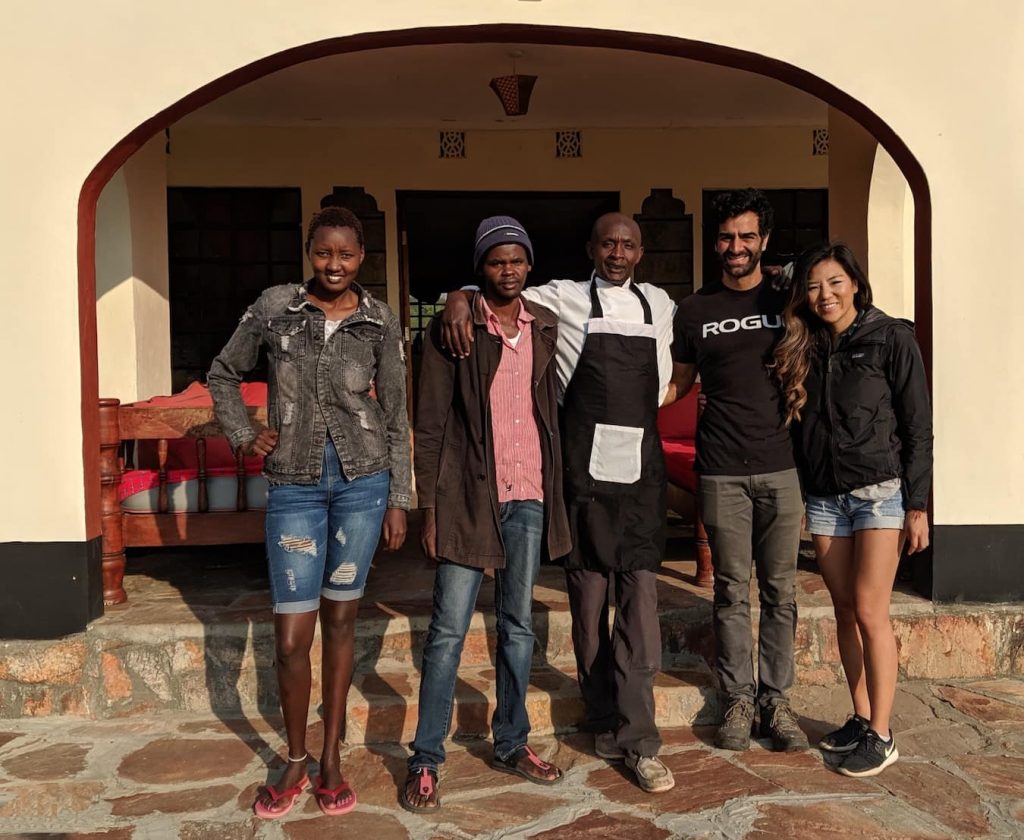 Safari Animal Names in Swahili
These are all the words for animals you'll see on safari in Tanzania and Kenya. See below for some tips on how to use them!
I've included plural form (where there is one), plus the occasional difference between Tanzanian and Kenyan Swahili.
| | |
| --- | --- |
| English | Swahili (sing/plural) |
| animal | mnyama/wanyama |
| antelope | paa |
| baboon | nyani |
| bat | popo |
| bee | nyuki |
| bird | ndege |
| buffalo | nyati |
| bug/insect | mdudu |
| bushbaby | kombo |
| cat | paka |
| chameleon | kinyonga/vinyonga |
| cheetah | duma |
| chimpanzee | sokwe |
| (black & white) colobus monkey | mbega (mweusi mweupe) |
| cow | ngombe |
| crab | kaa |
| crocodile | mamba |
| dog | mbwa |
| donkey | punda |
| elephant | tembo (Tanzania), ndovu (Kenya) |
| fly | nzi |
| frog | chura |
| gazelle | swala |
| giraffe | twiga |
| goat | mbuzi |
| hippo | kiboko/viboko |
| horse | farasi |
| hyena | fisi |
| impala | swala pala |
| jackal | bweha |
| leopard | chui |
| lion | simba |
| lizard | mjusi |
| monkey | tumbili |
| mosquito | mbu |
| mouse | panya |
| octopus | pweza |
| ostrich | mbunu |
| owl | bundi |
| porcupine | nungu |
| python | chatu |
| rabbit | sungura |
| rhinoceros | kifaru/vifaru |
| rooster | jogoo |
| safari ant | siafu |
| sheep | kondoo |
| snail | konokono |
| snake | nyoka |
| spider | buibui |
| squid | ngisi |
| warthog | ngiri |
| wasp | nyigu |
| wildebeast | nyumbu |
| wildlife | wanyamapori |
| zebra | punda milia (lit. striped donkey) |
This is already over 50 animals. I can safely say we know more animal names in Swahili than in any other language we've learned! Just don't ask us how to say "kangaroo"…
Talking about Safari in Swahili — A Few Key Sentences
| | |
| --- | --- |
| English | Swahili |
| Have you ever seen an elephant? | Umewahi kuona tembo/ndovu? |
| No, this is my first time! | Hapana, hii ni mara yangu ya kwanza! |
| I can't see where the chameleon is. | Sioni kinyonga kiko wapi. |
| Safari ants are very dangerous. | Siafu ni hatari sana. |
| There are five lions over there. | Kuna simba watano huko. |
| There was a leopard here but he is hiding. | Kulikuwa na chui hapa lakini ameficha. |
| We have to move. The elephants are coming. | Tunahitaji kuhama. Ndovu wanakuja. |
| Those zebras are beautiful. | Punda milia wale wanapendeza. |
| Every Maasai has many cows. | Kila Maasai ana ngombe nyingi. |