Usambara Mountains – Ultimate Hiking Guide
The most famous hike in Tanzania is going up Mt Kilimanjaro. But for a cultural immersion, try an alternative path of hiking through the Usambara Mountains, starting from Lushoto.
Prepare to be surprised with learning a lot about culture and the people of inland Tanzania, while seeing some breathtaking views while you're at it.
In this guide we'll look at:
Why hike the Usambara Mountains in Tanzania
How to get to Usambara Mountains
A few Swahili words to learn
Tips for making it through the hike
Where to stay in Lushoto and the Usambara Mountains
---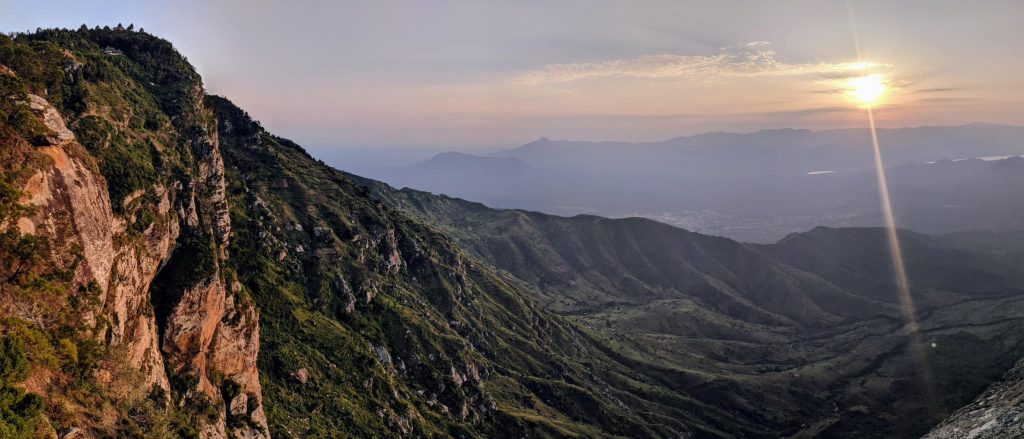 ---
Why hike the Usambara Mountains in Tanzania?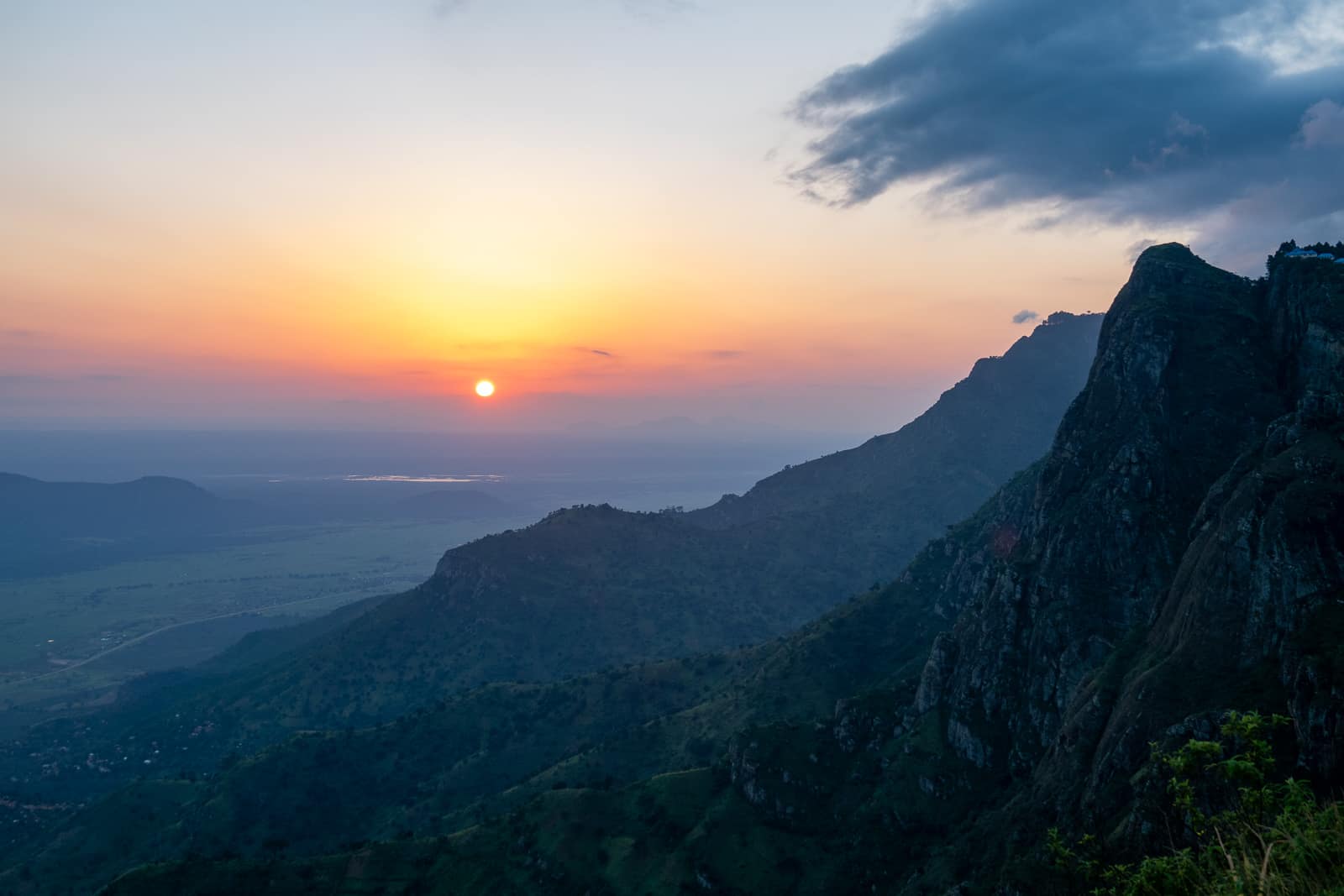 There are a few good reasons to hike the Usambara Mountains: the views, the culture, and the opportunity to relax away from a big city.
Views for days
The best reason to hike the Usambara mountains is the amazing view. Everywhere you go, you'll be greeted with sweeping hills, mountains, valleys, farmland, and villages. Check out some of our photos below!
Experience the rich culture of Lushoto
The second reason is that you'll get to see a lot more about Tanzanian people, and get a chance to speak to them on their level.
Tanzanian inlanders aren't so inundated by tourists that they'll try to sell you something at every second (unlike the centre of downtown Dar es Salaam or Stonetown).
Disconnect with the world and reconnect with nature
Even though it's a three-day hike and you'll cover 15-20km (10-15 miles) every day, hiking the Usambara Mountains is not difficult. There are some brief uphill sections, maybe an hour total at most, and you can go at your own pace.
Mostly, the hike is a chance to get away from civilization and experience a few days in the countryside.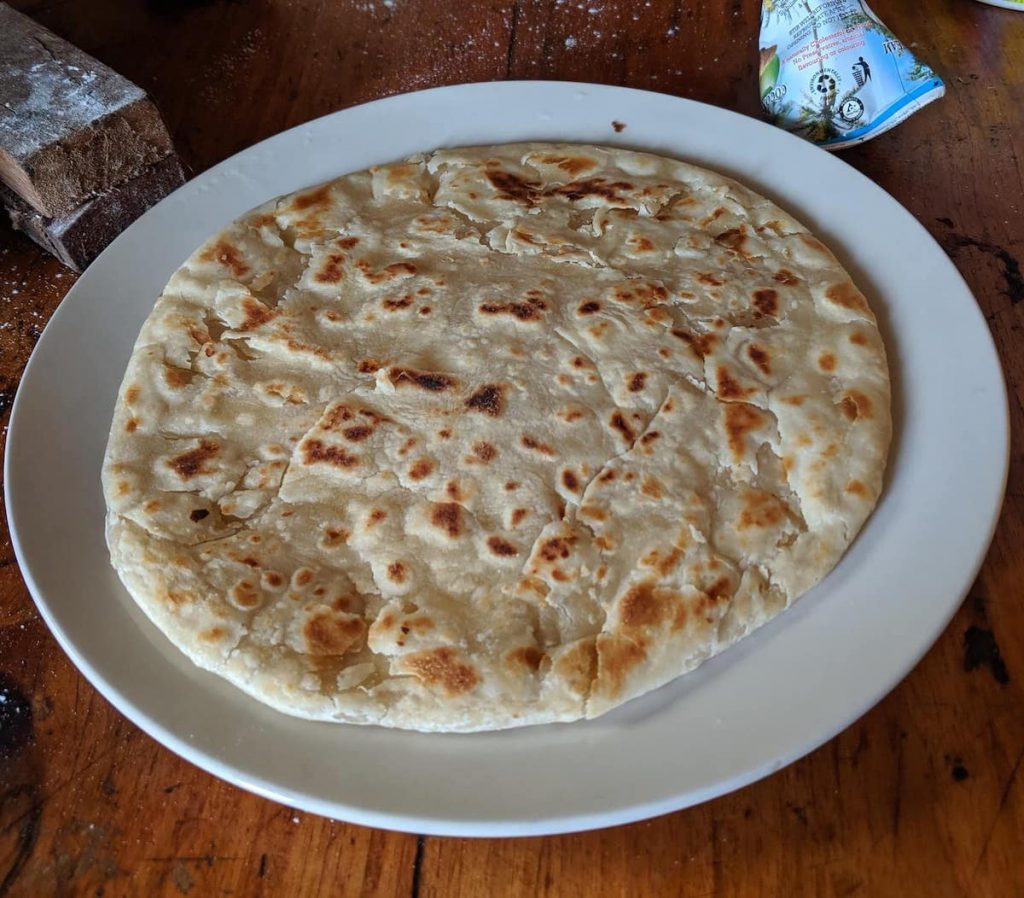 Multi-Day Hike Route Through the Usambara Mountains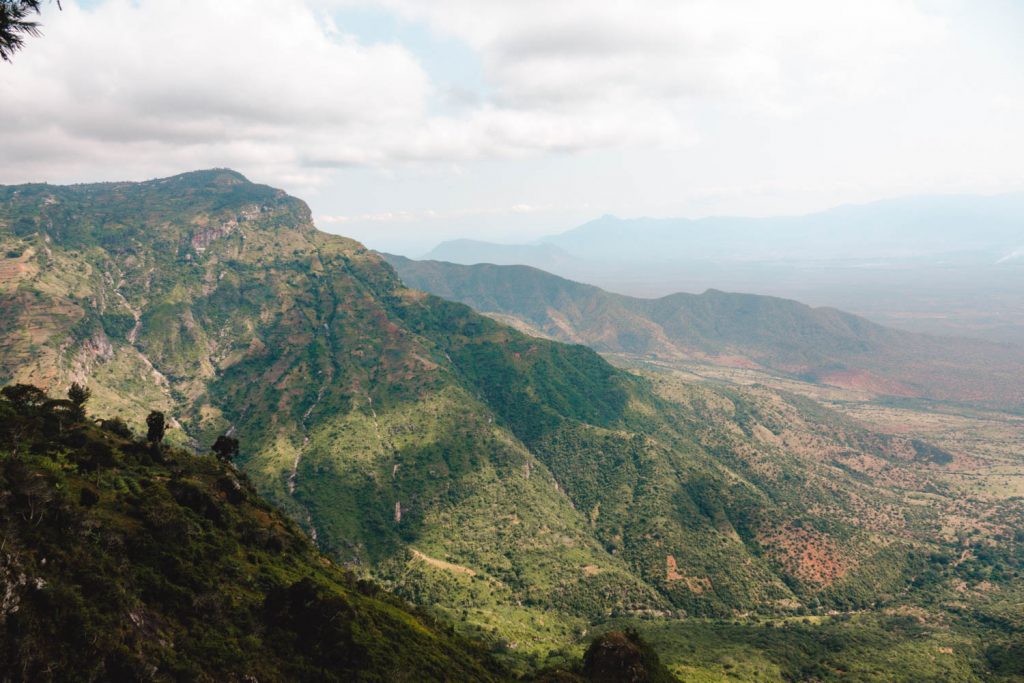 The 4-day Route
The map below shows the high-level overview of our hiking route and stops on our 4-day hike through the Usambara Mountains. The hike is a mix of walking through lush rainforests, drop dead gorgeous cliff views, farmland, and villages.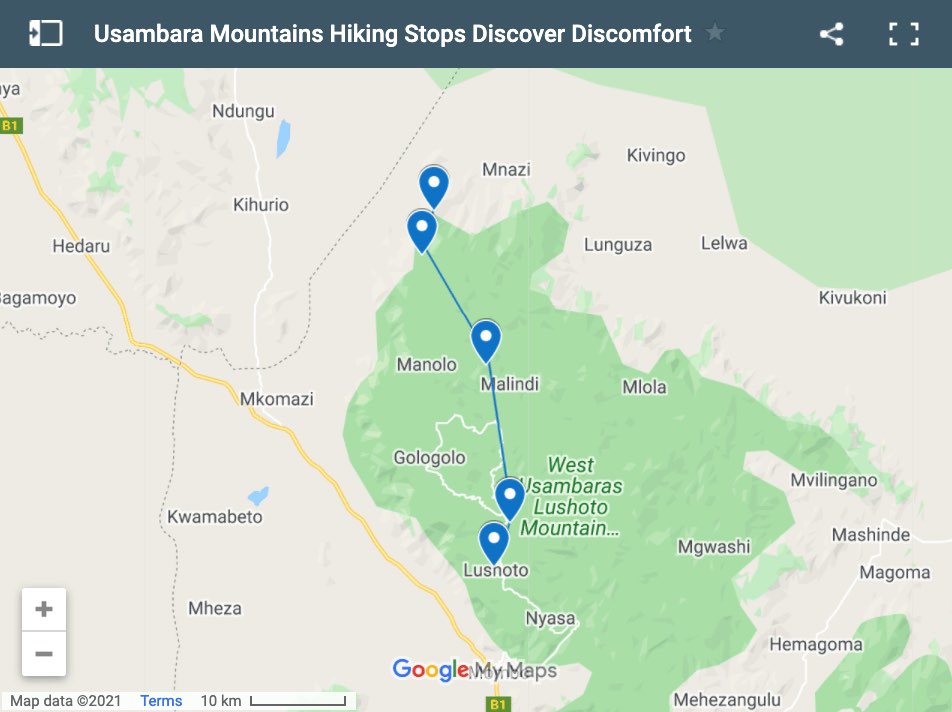 Get a guide for the Usambara Mountains
Firstly, get a guide for the Usambara Mountains Hike. We normally hike independently all around the world, but here's a place where we would have gotten perilously lost many times.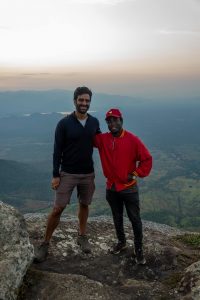 Another advantage of getting a guide was he made it easy for us to start conversations with local people. Jo got a priceless chance to try balancing goods on her head, the way African locals make it look easy. It otherwise would have been an awkward interaction
Our guide was Dennis Munga. His phone number is +255 621 681 856 and he's on WhatsApp. He was honest, friendly, and super genuine, and went to all kinds of awesome lengths like teaching us lots of Swahili words (no class we took had taught us how to say "chameleon" for example!) and making sure we got every part of the package we were expecting.
E.g. we arrived too late to the place where someone was going to teach us to make chapati, so he just taught us himself! (He's quite a pro.)
How to get to Lushoto
Entry to Usambara starts in Lushoto, so you'll want to start here. One of the best ways of getting around Tanzania is by bus. It's extremely affordable and a great way to see the country.
Getting from Dar es Salaam to Lushoto by bus
There are several buses from Dar es Salaam to Lushoto. The buses usually leave around 6am. DO NOT buy tickets the same day at the Ubungo Bus terminal. We took the advice of some reviews online and did this. It was a huge mistake.
The bus terminal is huge, chaotic, and almost impossible to navigate without someone guiding you, which means you'll have to pay them a commission at the end. This also results in many aggressive sales people bombarding you, trying to grab your luggage and pushing you to take their bus. You will also pay a much higher rate than if you went bought from the bus office in advance.
To avoid all of this, coordinate with a bus provider ahead of time by calling or messaging them. Many of these companies have Whatsapp. On the way back, we rode with Maning Nice Company. If you're in Dar es Salaam, you'll want to call their Ubungo Bus Terminal Booking Office and arrange tickets ahead of time and confirm exact pickup locations.
I've also heard of positive experiences with Dar Express. They also have an office in Dar es Salaam for ticket purchases.
Bus logistics:
The buses generally leave from Dar es Salaam at 6:00AM.
Tickets cost 15,000 TSH ($6.50 USD) one way.
It takes about 6 hours to get to Lushoto.
Important Things to Know about Taking a Bus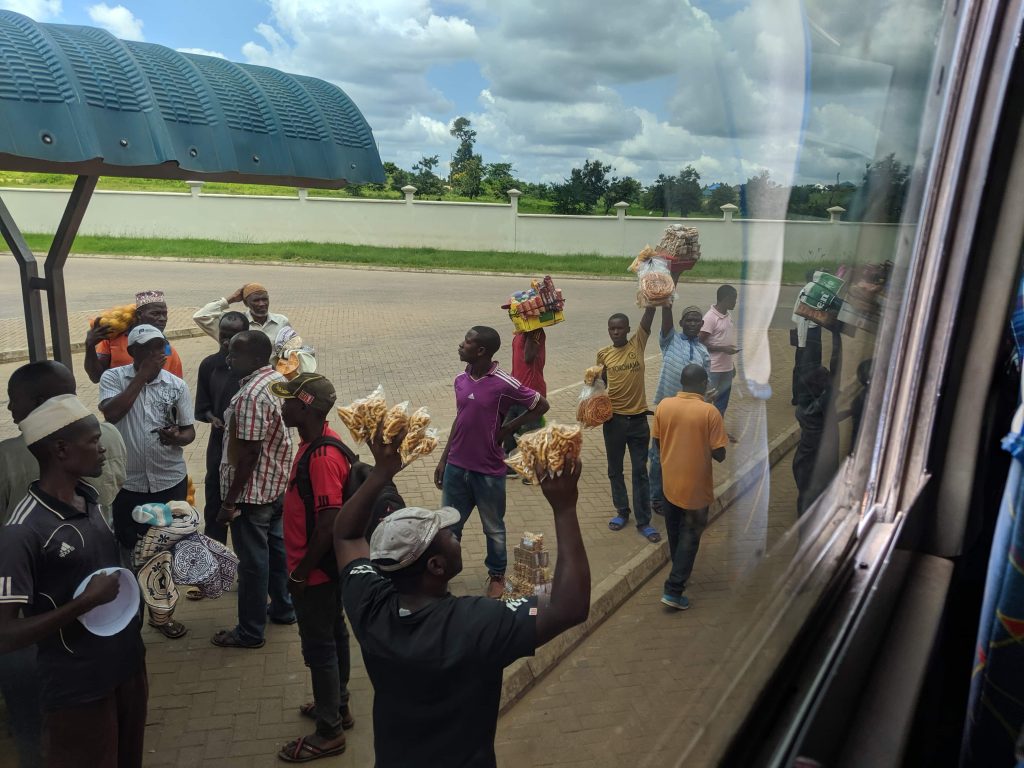 To temper expectations, the bus types are luxury and semi-luxury, but the experience is very basic. I still think at $6.50 to ride halfway across the country is an amazing deal. Neither of the buses we were on had air conditioning, but our seats were comfortable and clean.
The roads in Tanzania can be rough, so expect a bumpy rides in some areas.
The bus isn't a direct route to Lushoto. There are several stops in between dropping off and picking up new passengers. At each stop there is always someone selling some drinks, snacks, and fruits at the side of the road.
There's only one rest stop and no bathroom on the bus, so make sure to use the bathroom before you leave.
At the rest stop there's some food you can purchase for lunch. But be quick! Make sure to double check with the driver how much time they'll be waiting and get on the bus sooner than later. The bus does not care if you're not on the bus. THEY WILL LEAVE. In our case, the bus was only stopping for 5 minutes. Dana had to run in front of it so they would stop. We nearly missed the bus with all of our belongings in it.
The drive up the mountain in Lushoto is beautiful! Make sure to wake up for this part of the drive.
Tips for hiking the Usambara Mountains
Here are a few tips we learned from our own hike, including a few mistakes we made!
Pack right for the Usambara (it gets cold… and hot!)
We made a few packing mistakes, as well as being glad we packed a few things correctly.
Here are a few things you shouldn't forget:
Useful Swahili Phrases while hiking through Usambara Mountains
Swahili is the national and an official language of Tanzania. We had come to Tanzania to learn to speak it in two months (quite successfully, we think… people often corrected us to "you mean two years, right?").
Even though in many parts of East Africa people speak a local language more fluently, even in Tanzania's countryside people speak Swahili quite well.
If you're interested in getting started with Swahili, check out our page of free Swahili resources.
Here are a few really useful Swahili words for the Usambara Mountains:
"Shikamoo": A standard greeting we use with elders. It's a sign of respect. They respond with "Marahaba". A rough guide is to use this with anyone approximately your parents' age or older. If you're not sure, it's never offensive (just maybe slightly funny).
"Kinyonga": Chameleon. The plural is "vinyonga". "Tuliona vinyonga vingi!" means "We saw many chameleons!"
"Habari ya kazi?" or "Habari za leo?": "How's work?" or "How is the day?" Because you will pass many people tilling the fields, it's nice to acknowledge their hard work. Otherwise "how is today" is a good greeting.
If you want more phrases, check out our simple Swahili survival phrases page.
Where to stay in Lushoto and Usambara Mountains
Where to stay in Lushoto
These are our recommendations in Lushoto. You should stay here for a day or two when you arrive, or before you leave.
MidRange
Irente View Cliff Lodge: Located extremely close to a beautiful cliffside and has the best views for sunset in Lushoto. This property also has wifi which is pretty rare in this area.
Irente Farm Lodge: This is a lovely German farm, notable for cheese, breads jam and cheese. It's in a quiet natural area and is also a great lunch spot.
Budget
Green Farm Friends Lushoto: Green Farm Friends is also close to nature, serene, and it's also very affordable.
Where to stay in Usambara
If you take a multi-day hiking tour, like we did your accommodations will be set up for you. We finished our hike at Mambo View Point and decided to stay for another day because we wanted more time to recover from the past four days and enjoy the amazing views. It was quite affordable and the best view of any place we have ever stayed! Make sure to reserve a room in advance.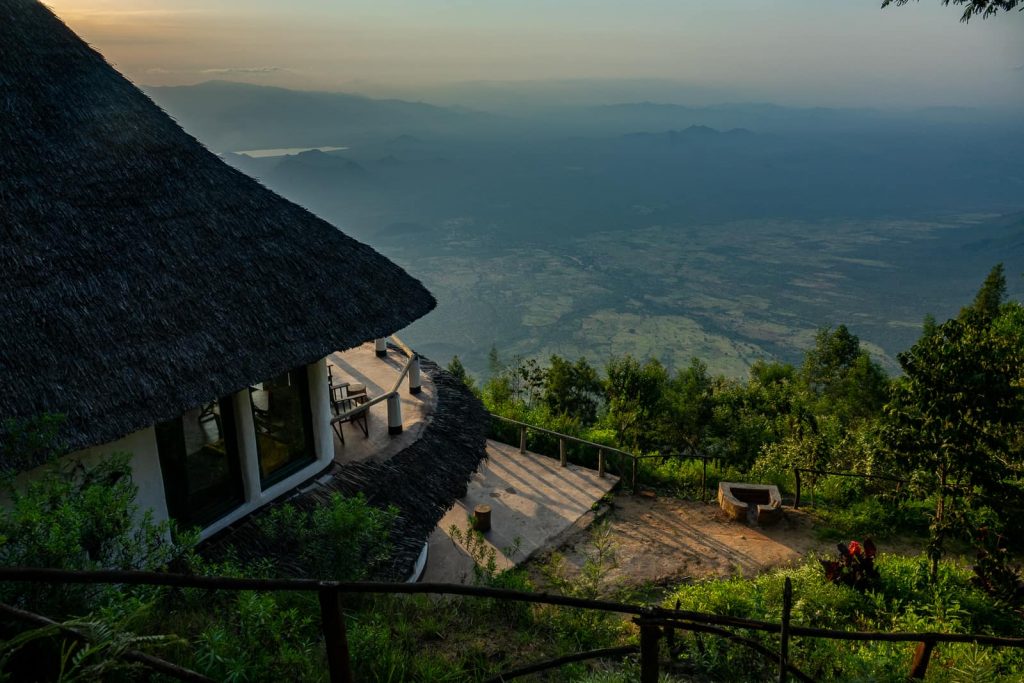 Photos from the Usambara Mountains
Here are a few more photos from our own hike. I hope they can serve as inspiration for yours!