Learning to Dance Salsa in Cali, Colombia… in 60 Days
This is a quick overview of why learn salsa, and how to learn to dance salsa in Cali, Colombia.
We often come across salsa in the wild: at salsa clubs, street fairs, and Latin American festivals. Every time we see it, we think we'd like to be able to step and twirl like those people.
So, after taking a few salsa dance lessons back home, we thought… wouldn't it be cool to go to one of the homes of salsa and spend a couple of months getting really good at it?
So we decided to head to Cali, Colombia.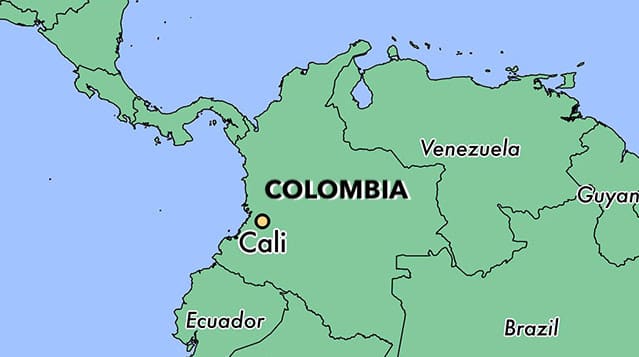 But why Cali, Colombia? And how would we learn?
A Brief History of Salsa
Firstly, salsa isn't from Colombia. Or Cuba, smarty pants.
Just like Jennifer Lopez of The Block, who did a few steps at this year's SuperBowl, salsa dancing is actually from… New York City!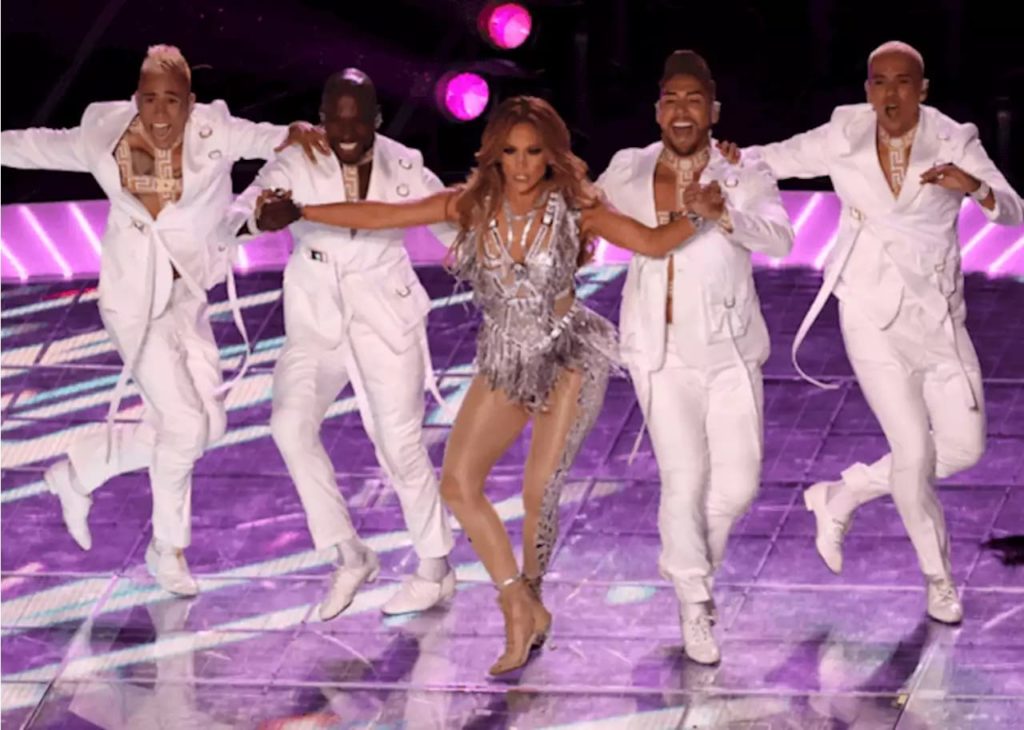 Even though that's the Wikipedia answer of where salsa is from, it is actually kind of from a few places, and belongs to them all.
Salsa is a bit like English — the Americans speak it, the Brits speak it, the Singaporeans speak it, Nigerians speak it, and everywhere it's just English — but with a bit of local flavour. (FYI Australians don't speak English. They speak "Strine".)
Salsa is an amalgam of Cuban dances that were popular in the late 1950s and American jazz dances of the time. And the people who developed salsa were primarily Puerto Ricans living in New York.
Since that time, salsa has spread everywhere, and many places have distinct styles of their own. There are distinct styles of salsa, including
Cuban Salsa, a.k.a. "el baile del Casino" (due to its origins), in which dancers dance in a circle and can swap partners,
New York Salsa, a form of Salsa en Línea (no, not "salsa online"!), which has a forward-back step you might be familiar with if you've ever taken a lesson, and
Salsa Caleña, which has a lot of fast footwork and is mostly with steps behind the waist.
There are other styles, too (check out the Spanish Wikipedia page on Salsa, which is more complete than the English version).
Why Learn to Dance Salsa in Cali, Colombia
Cali-style salsa is one of the hardest styles. The feet move so fast at times (with many cha-cha-cha knee movements between steps that we're desperately trying to learn) that it actually is incompatible with Puerto Rican-style salsa, which is almost classical in comparison.
Salsa caleña also has off-tempo beats and changes of pace which make it not a good style for competition. It's just too hard to judge, according to our teachers — it's like grading improvisation in jazz.
But one thing's or sure — Cali salsa looks cool. Check out this video: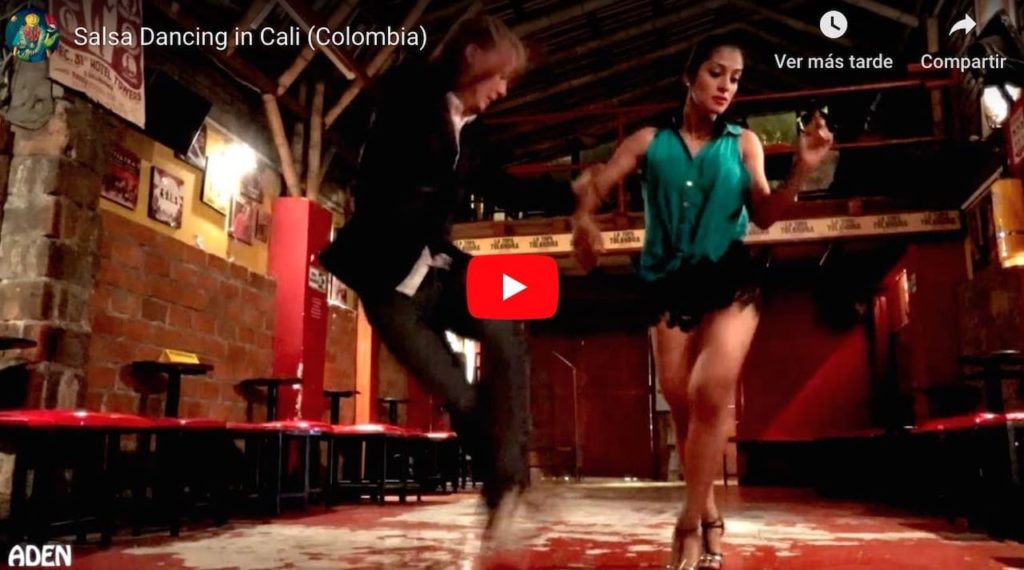 Aside from that, we checked out the city and thought "hey, Cali looks cool and warm and cheap" and so headed there to one of the homes of modern salsa.
500 years of Indigenous Peoples, Conquistadors, and Slavery
Our focus is on connecting more with unfamiliar places through language, culture, and travel. So why learn to dance, and not learn Spanish, for example?
Well, we both already speak Spanish to a pretty good level to the point where we've only taken dance classes in Spanish, and worry more about things like Colombian slang, which is muy chévere, man.
But in Latin America, a place where neither of us had spent much time, dance gives us a unique perspective — more unique than Spanish, which is a colonial language, after all.
Latin dance has a complicated and long history. But it's generally accepted that Latin dance evolved from the cultures of natives, Spanish conquistadors, and African slaves.
Indigenous Americans had intricate dances long before settlers arrived. They were complex and intricate, involved lots of actors, and even non-dance elements like painting.
When the conquistadors began settling the Americas and imposing their cultural influence, they took an approach of assimilation, blending their cultures with those already present. In terms of dance, this meant bringing Spanish traditional dance, which largely focused on dancing with a partner, but with limited touching, and blending it with the intricate and large dances already present in the Americas.
The European settlers started bringing African slaves (since the 1500s) and with them came influences of complicated rhythms, movement, and heavy improvisation.
So if you want to immerse yourself in a snapshot of 500 years of complex Latin American history — dance is a perfect way to do it. (Or you could just go out and eat…)
How We Learned Salsa
Our approach was pretty much "dance every day". This meant a minimum of taking a lesson with a professional school, then practising at home and/or going out to one of Cali's salsa clubs.
We started with a dance school called Sondeluz which is the oldest and best school to learn to dance salsa in Cali. And they accepted us! (I think they accept anyone…)
Partner classes there cost around 60,000 COP each (about $18) if we bought a pack of ten. This rate is pretty typical of schools around Cali. The teacher changed often, but they were ALL great and taught us something a little different.
Each day we learned a new move or two and we gradually built up a repertoire.
We also practised dancing salsa at home, even just listening to Cali salsa music (here's my favourite Spotify playlist for Salsa Caleña) to get a grip with the beat, which sometimes isn't totally obvious.
And we'd go out to clubs, and see moves people do, then go to class and say "Hey, can we learn that one where the guy and girl seem to go around in circles?" And the teacher would say Oh, quieren decir "marchar"! Sí, claro, eso.
What we'd recommend for anyone learning salsa:
Whether you go as a pair or go solo, learn salsa from both a male and female teacher. All teachers are great and they can switch roles easily but it's still more natural to not have to switch.
Keep a log of what you learn. It's easy to forget all the moves… we end up reviewing much the same we review languages!
Go out. There are clubs that have dancing every night of the week. You'll always see something new and then want to go learn it.
Listen to salsa music in downtime. There's such a variety, and it's nice to get familiar with speeds and styles.
Invest in a pair of dance shoes! They aren't too expensive and they make a huge difference! Here's a guide on buying the best salsa shoes.
Our 60-day Dancing update
Here's a video showing us dancing on day one, on a few other days, and on day 30 after having taken around 20 lessons and gone out clubbing a few times, and then finally dancing after 60 days.
(We had to leave Colombia in a hurry, so this video is recorded in Brisbane, Australia.)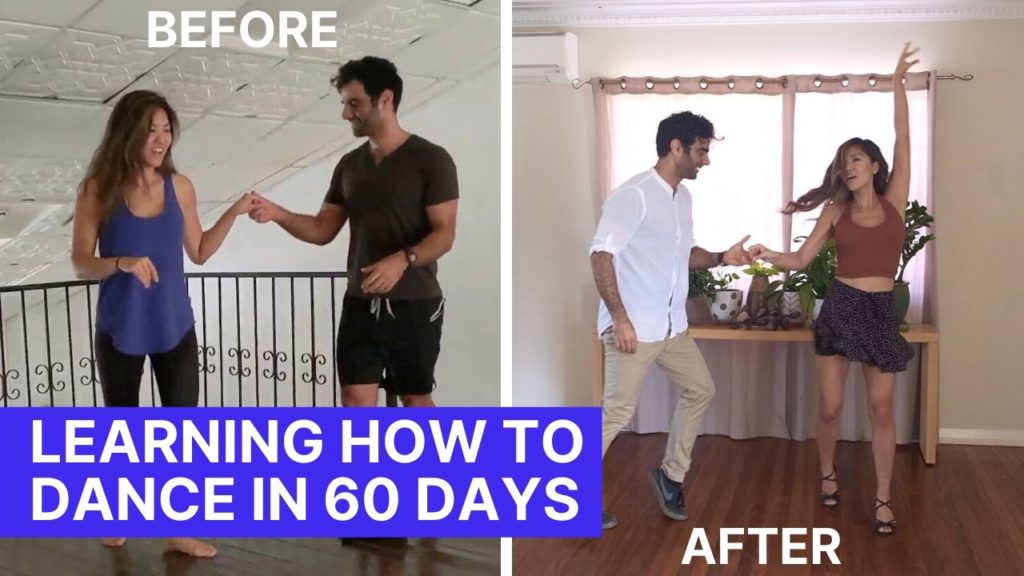 Below you can see our earlier video we recorded after learning to dance salsa in Cali for the first thirty days.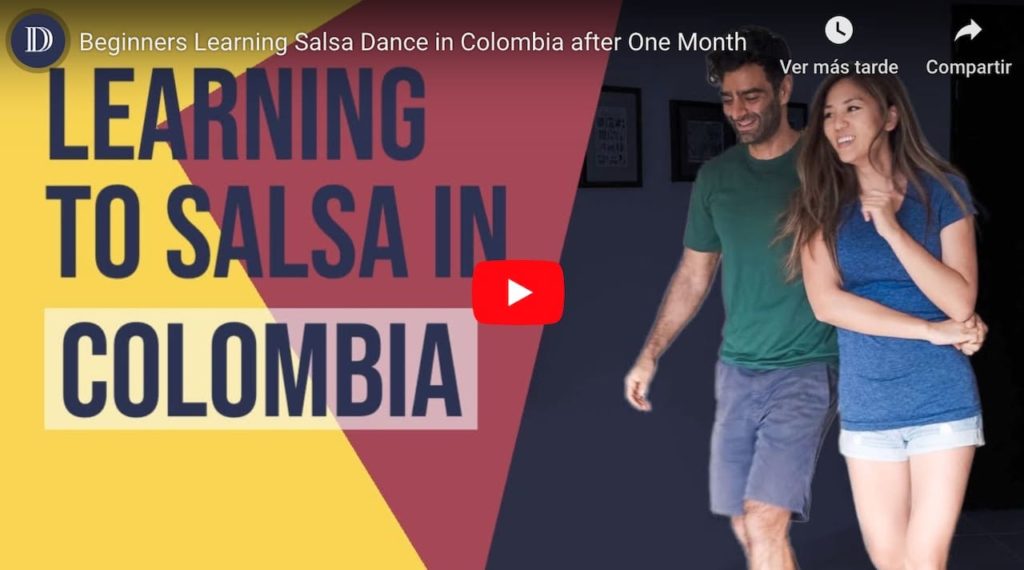 We still have some way to go. Our current teacher is telling us how to stop being so stiff, so expect more hip and shoulder movements next time! We have another month ahead of us in Medellin, plus of course a lifetime to practise after that.
By the way, life in Colombia is pretty great for the temporary expat. We've written a guide for digital nomads who want to stay in Colombia for a while.
Check it out. Might be time to drop everything and go rogue.