AirBnBs in Africa — What Can Go Wrong
All the things that can go wrong in AirBnBs in Africa — and how to guard against them to make sure you have a great stay.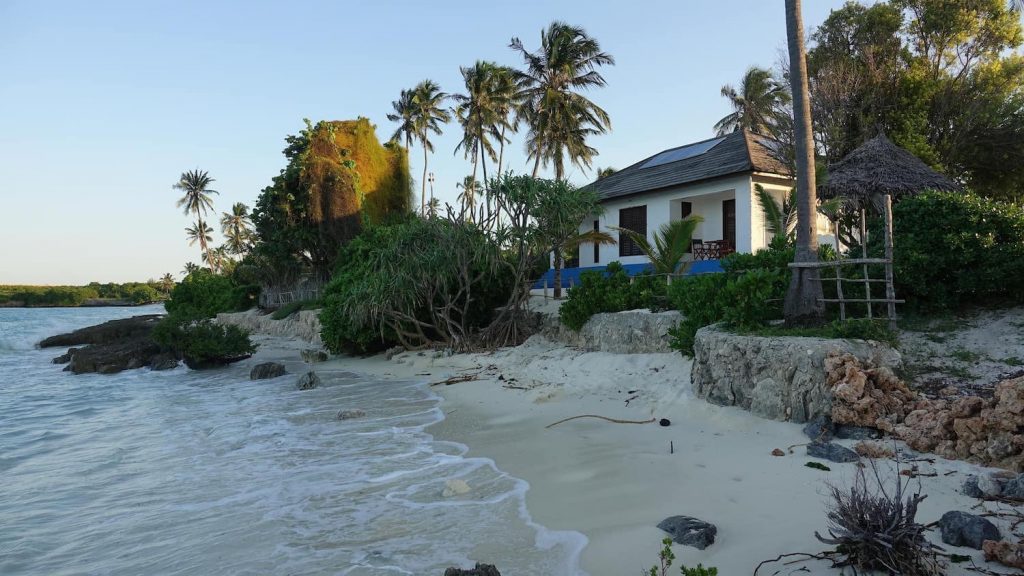 We love AirBnB for many reasons. We've stayed in dozens, and I've stayed in nearly a hundred AirBnBs so far (I had to count, as I was interviewed by a journalist looking to speak with people who have stayed in over 50). We love the sense of community, of staying in a place that feels like a home, with neighbours around us with whom to chat and be sociable.
But in Africa, we've had to learn to be patient, flexible, and understanding. Because there's a lot that can go wrong, and in every place we stayed, at least one thing did.
We get commissions for some of the links in this article.
Summary: How to make sure your African AirBnB experience goes smoothly
Power outages: Get a battery pack that can charge anything
Internet outages: Get a local SIM card, and a mobile modem (your phone is OK, but not a long-term solution)
Things that break: Take photos and give your landlord a condition report straight away, and always communicate via the app.
Water fails: Bring biodegradable wipes.
Noisy: Bring high-quality earplugs.
Mosquitoes: Make sure there's a net if it's serious. And bring quality insect repellent, and a plug-in mosquito repellent.
The power goes out
So get a huge brick that can charge your laptop.
The number one thing about homes in Africa is that power goes out — and quite often.
On average, the power has gone out around once a week everywhere we've stayed, for up to half a day.
It happens less often in big cities than in the countryside, but it has even happened to us in Dar es Salaam.
The most obvious solution to this is go outside! There's so much to do in Africa, and we don't actually need power for most of it. You can use gas to boil water, and don't need a phone to go for a walk (or run).
Secondly, keep your devices plugged in and charging at all times. Bring enough chargers, one for each device. It seems like the power goes out only after you've learned to trust power to not go out again.
Thirdly, bring a powerful charging brick. If the power goes out for more than half a day, you'll find most of your devices will become discharged. The best charging bricks can supply enough current to charge a small laptop (or a big one, if the lid is closed). My personal favourite is the Dell 65W charging brick, and my second favourite (half the price, but also half the output) is the Anker 30W one.
Fourthly… don't rely on that fridge for anything critical. Don't pack it to the brim with perishable produce. A few times we've had to either quickly eat food or throw it out, because the fridge thawed out. If you have frozen foods, or any cooked foods in the fridge, you can almost assume it'll fail.
The internet is slow, or fails
So get a local SIM card and a high-quality portable modem.
This is unsurprising, but the internet speed in most African regions isn't as good as it is in Singapore or Hong Kong, where fibre optic 1 Gb connections have been standard since 2015 or so. The African internet speed is more like Australian speed (where our politicians refuse to let us have fast internet.*), but also with even more failures.
You can expect the internet to become painfully slow every day for random periods, and also for the service provider to totally cut out. Using web apps like Google Docs or Adobe anything becomes very difficult.
The best solution is to get a local SIM card. Put it in an internet sharing device so you can keep using your primary phone, and so you can easily share internet. Yes, most phones can hotspot, but they vary in their WiFi range, 4G signal compatibility/reception, and reliability. Also, some phones get very hot when on hotspot. Finally, this is a democratic way of sharing a connection between multiple people when one person has to go out.
The best hotspot? The Netgear Nighthawk LTE. It has fast WiFi, it's compatible with the latest 5G networks, and it looks cool and has a cool name.
* I can't think what frustrates me, the fact that politics prevents good internet in Australia, or that politics prevents affordable health care in America. People do die from lack of healthcare, so that's obviously worse. But at least you can buy it.
Things will break in your apartment… and your landlord might blame you
Take photos and make a condition report.
I'm an extremely communicative guest. Unfortunately, in one instance, one landlord thought that it was my fault that the ceiling fan's wires had melted — just because I noticed it shortly after I arrived, and told him.
The result was he complained to AirBnB, costing me weeks of angst (although ultimately no money).
The best thing to do is to take a detailed condition report and take photos of everything on arrival and exit. You don't have to send them to anyone, but keep them on file. That way, if something goes wrong, you can refer to the photos. Customer support in AirBnB is smart enough to be able to spot doctored photos or altered time stamps, so you don't have to worry about your host trying to pull one over them andyou.
Secondly, always only communicate through the AirBnB app. They might request to move to WhatsApp for convenience, but this can cost you later. Even for unimportant information, keep to the app.
Finally, tell AirBnB as soon as anything is wrong. Being the informer means you aren't on the back foot against anyone who tries anything unscrupulous.
The hot water (or all the water) will stop
Keep a bucket water on standby and some towels. Keep a bag of biodegradable wipes as emergency.
Hot water is a luxury in most of Africa. "You don't really need it", people say, because it's so hot already.
That's ok. We can live without hot water. But if it's there, it might fail. And even if it's not, the water supply might fail anyway.
In a few places we stayed, there was no hot water. In one place we stayed, the hot water did not work for a week (of a two week stay). In another, the hot water caused a fuse to blow and we had to leave.
In general you can prevent this from being a problem by
Keep a bucket of water on standby. Useful for washing dishes, and occasionally yourself
It will be unpredictably noisy outside
Everywhere you stay will be potentially noisy, but there can be some unexpected noises in Africa. Best solution is high quality earplugs.
Some of the noises that we've had to endure in places are:
Mosques. In Islamic parts of the world, you might be next to a mosque. As beautiful as they can be, and as pleasant as the call to prayer can sound during the day, hearing it at 5:30am (or so) can be a jarring awakening if the singer is not particularly gifted. We've been next to a mosque where a very tone-deaf singer tried to overcome his lack of ability with enthusiasm. The result of screaming prayers into a microphone was very unpleasant. I think even for those who are religious, there are more sonorous ways to be awakened.
People up all night: You might have other guests in adjacent apartments, a night-culture where you're an early riser (or vice versa), or you might just be on a busy street, near bars. You generally don't know until you've stayed a night or two.
Animals: Roosters don't always just call in the morning… some seem to have insomnia. Then there are street dogs, cats, and sometimes things like donkeys.
Traffic: You might be near enough to a freeway to hear trucks, cars honking their horns, or loud motorcycles.
Club music: Even in remote locations (like the outskirts of Moshi, Tanzania), we've been surprised when the doof-doof of a club's music carried for over a mile to our house.
Get the picture? Be prepared!
There will mosquitoes
Make sure there's a mosquito net. Take spray. And doxycycline.
Mosquitoes are everywhere in the world, it seems. But they're more prevalent in rural areas, which aren't sprayed for them. And one mosquito is enough to ruin a night's sleep.
In many homes in Africa there are mosquito nets. Even so, it seems that mosquitoes will make it through nets with enough persistence.
Some homes don't have them. The owners will say "we don't get mosquitoes". We have never found this to be true. Be warned!
We've tried DEET-free mosquito repellents that others swear by, and they don't work. I don't like DEET, because it's spraying yourself in poison, but it's the only repellent that has dependably worked for us. Our travel doctor recommended 30% strength for most situations, but in Africa we rarely found concentrations above 15%. It still worked.
We've also used electric vaporisers that you plug in to the wall, but they're not 100% effective. I can't find these online in stores in the US or Australia, which gives me worry!
Why choose AirBnB if so much goes wrong?
We still stay in AirBnB because of the hosts.
When recently asked for a magazine (who was interviewing me for having stayed in over 50 AirBnBs) what made for a great stay, it was an easy answer: a great host makes for a great stay. Things go wrong, but the way a host deals with it makes all the difference. The best hosts are communicative, warm, apologetic, and gracious. If there was a way of just screening for great hosts, that's what