My Running Diary in Iten: 12 Days in the Home of Champions
This is a journal of my 12 days of running in Iten, Kenya: the "Home of Champions" in 2019.
I'm basically a complete amateur at running. Before coming to Iten, I had read about running, run occasionally but rarely more than 10km. I soaked up books, blogs, articles, posts on Reddit's /r/running sub.
But I decided to dive in relatively head first by coming to Iten, Kenya, "Home of Champions" as inspiration. And… wow.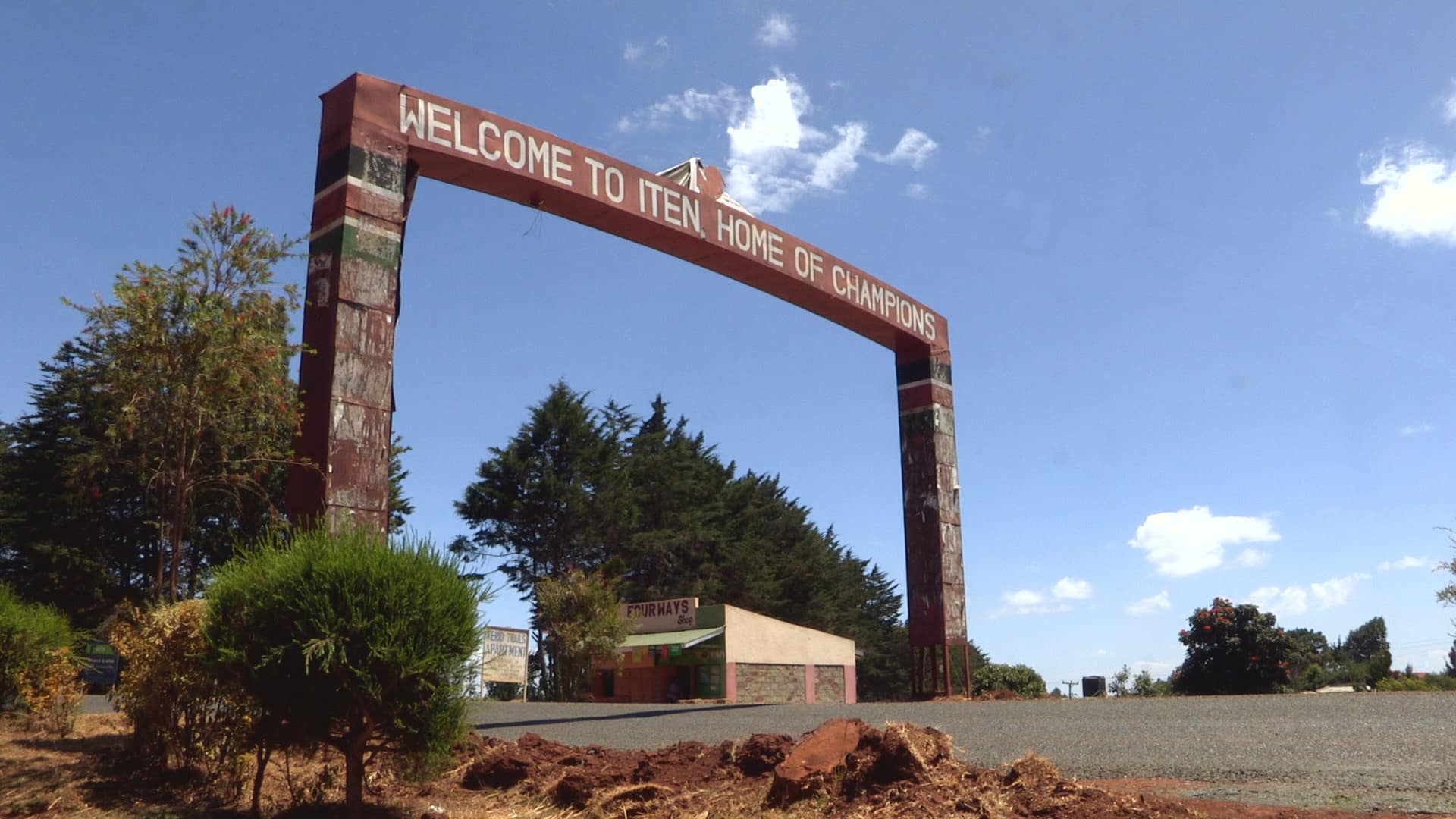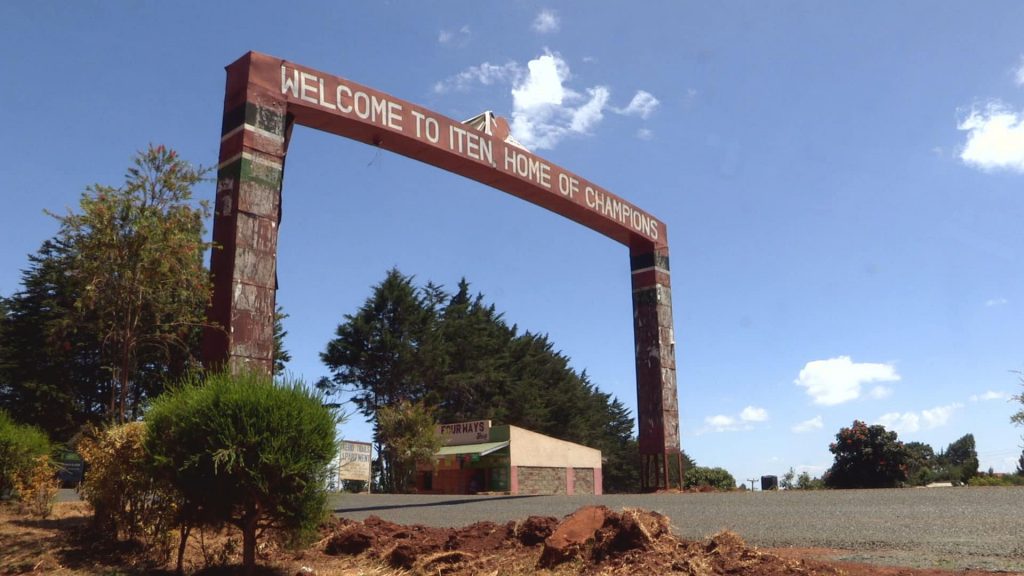 Background: About me… not your average runner
I'm not your average Kenyan runner. In fact I'm not a runner at all! "Usiniangalie, mimi si mkimbiaji!" I had to learn to say in Swahili to the spectators that assemble around tracks. "Don't watch me; I'm not a runner!" (I never had to say this, though… it was pretty obvious.)
As background, I'm fit, but "gym" fit. I can lift heavy weights, do many push-ups, and climb ropes.
But I'm not multidimensional enough. I'm stronger and heavier than I need to be, and I can't run that far or fast. So I decided to pause traditional "fitness" stuff and get better at running, and swimming and fighting (which came later).
In fitness in general, I'm a late bloomer. I was a nerd in school (surprise, I am a blogger), always pudgy, basically scraping through athletics. I was never huge, but never fit until my thirties. (I'd show a picture but I have very few. I'm old!)
To get ready to run with champions, so I wouldn't be shocked too hard, I've been putting in kilometres over the past three months. Mostly at sea level (see why I mention this later) but in climates varying from arid to tropical. I started with 3km, and have run as far as 15 km non-stop (once or twice). Mostly paved surfaces, but some beach time.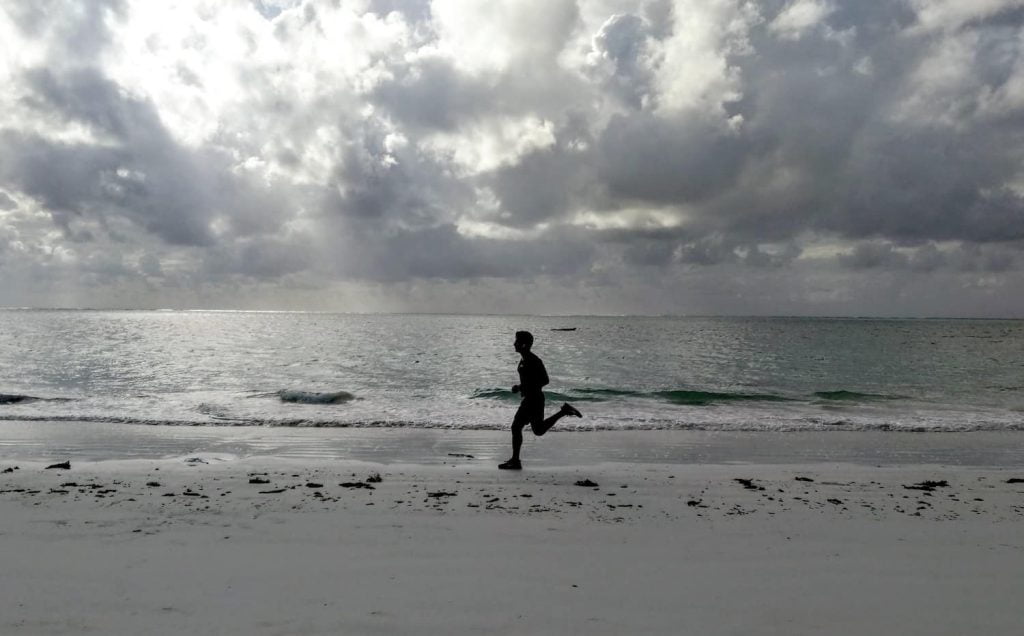 Anyway, I arrived in late July, 2019 and stayed 12 days (at least) and committed to running every day. Here's the report I'm making public for my own accountability.
I updated this daily while going through it. But it's over now! If you're interested in visiting Iten to run with champions, read my guide here.
---
Day 1 of Running in Iten: 7 km before nightfall
Summary of Day 1: Arrived in Iten in the afternoon but did a "Welcome to Iten" run of 7km despite wanting to curl up inside!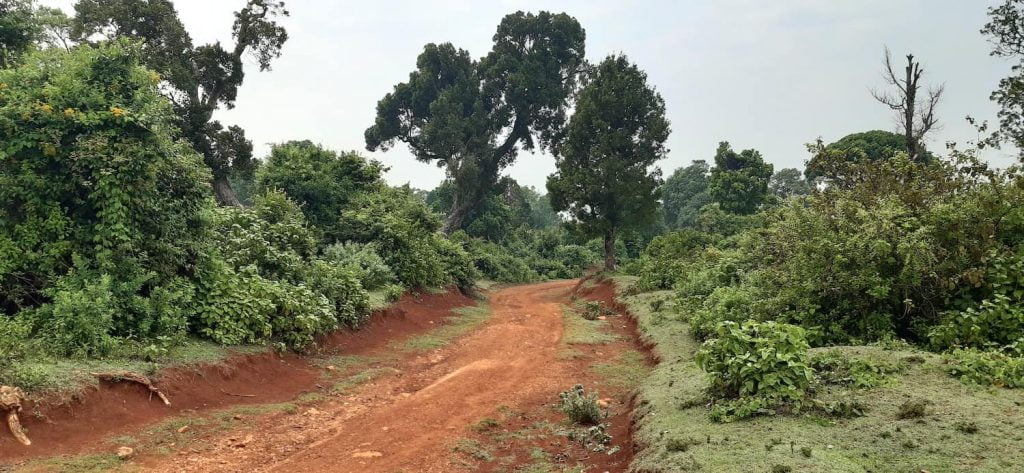 We arrived in Iten in the afternoon and went for a run before sunset with my host, Koen. He's a former marathoner, very fast (sub 2:20 marathon), enough to be well-known in Iten. I warned him I'm slow, and he didn't care — super nice guy!
Luckily he went slow, because wow, altitude is hard! I knew that Iten was high (2,300m above sea level) but I was out of breath only 3 km in. I managed to do 7. km at a pace of 5:50/km, but only with a break at 4 km.
On the way I saw a lot of other runners, in compression gear and with fancy watches. My shoes, shorts, and Casio watch are all wrong, but at least I'm not "all the gear and no idea" (which by the way only works in a non-American accent…).
I was mesmerised by the form of runners I saw. They weren't all going fast, but they ran like in the YouTube videos I find about running form. It's like poetry. I try to internalise it.
Paths in Iten in the backwoods are mostly rocky and vary a lot in elevation. I have to run a few km just to get to the main tracks that are flat and smooth. But we didn't go that far.
The feeling of shortness of breath from altitude was shocking. My heart was in my throat. I hope to get used to it!
Tomorrow I'll try to put in 10km.
Day 2 of Running in Iten: Two runs, 10km total
Summary of Day 2: Two runs, 7:30 am and 4pm, in which I managed 4 km without running out of breath, at 5:27 pace.
As stated above, I'm here to run, but also to soak up the amazing inspiration.
This is runners in Iten doing regular daily training:
Forecast was rain all day, but it didn't rain at all. Temperature was between 12-18 degrees, good for running, but cold for hanging out back at our room.
Today, I ran 10kms, in two lots. One 6km, one 4km. Unlike yesterday, my heart wasn't in my throat from the low oxygen, but I also wasn't running with my host, who Reddit sleuths uncovered as a sub 2:20 marathoner (my really nice host, Koen).
My first run was at 7:30 am, second one at 4 pm. Even though I was up at 5am, it took me forever to get out of the house. There were lots of runners out already.
For my 4pm run, I had to drag myself out the door. The prospect of going out into the cold, knowing I only had a cold shower to come back to, was unbearable. How would I get through two weeks of this? But I got out, and I managed a 4km non-stop run with an average pace of 5:27/km!
(And I was wrong about the cold shower — the maintenance guy told me they had to switch the pipes. It was lukewarm!)
I took headphones with me but the sound of the bush here was magical enough. Took to running the whole trip without, and saw birds and monkeys, and waved to other people. Almost nobody had headphones.
A few things I found out about living and running in Iten:
Runners often wave to each other. I wasn't sure if they'd do this here, just because they're pros and might be sick of waving. Nope, they wave!
If I greet in Swahili, they greet me back in Swahili every time. Otherwise they'll greet me in English. There are enough "wazungu" here that they're used to it. Some runners aren't Kenyan either. Obviously, I can't tell where people are from looking at them, but it's a fairly safe bet they at least know Swahili greetings.
The dominant language of the region is Kalenjin, from a different language family (Nilotic, rather than Bantu, which is the family Swahili belongs to). But as I learned from talking to someone, Kenyans from different regions, even though they're fully educated in English, speak casual conversation with each other in Swahili, with a few English words thrown in.
After day 1 (which was about a week after my last run), I was really sore. I previously read Kelly Starrett's running mobility book, and from it I decided my most important three stretches (considering my specific general condition) are: pigeon stretch, couch stretch, and runners lunge/ankle extension. I've noticed a lot of runners can't get into a comfortable "squat" from tight hamstrings, and I want to avoid that. I also know I have flexible ankles, and that probably saves me from a few sprains, and want to keep that.
I'm lazy at doing stretches normally because I'm used to a coach making me do them, but want to keep mobility up. While I'm here being accountable, I did them.
Goal for tomorrow: be out the door by 6:30am.
Day 3 of Running in Iten: Late start because of rain
Summary of Day 3: Rain meant I didn't get out the door at 6:30 am. Did a 9.5km run, half of which was around a training track.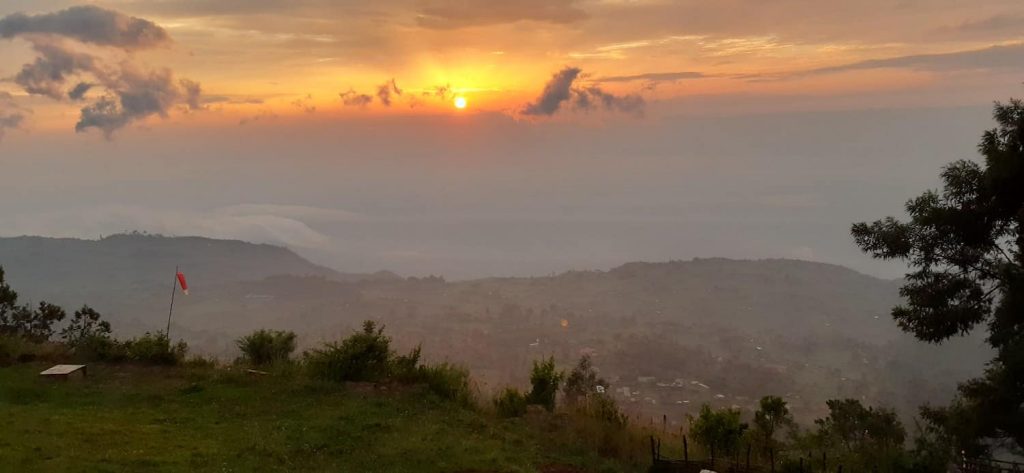 I dutifully was up at 5am today to be out the door by 6:30 (I like my morning coffee and… toilet time), but was thwarted by rain. I saw pink skies on the horizon though, so knew it would abate, but decided to be patient.
The weather in Iten in August this year is unusually cold, around 12 degrees C overnight with a high of 15-16 during the day. It's also overcast, which isn't great for photos, but which makes running much easier.
Wet season in Kenya usually ends by June, but it's delayed a bit in mountainous regions. This year it seems to be stuttering to a halt and it's still rainy in August.
Rain cleared up by 7:30 am and I was out the door. (I had a 9:30 am call so couldn't dawdle.)
I managed in total a 9.5km run. A 4km warm-up (which Strava didn't really register properly), and a 5.5 km run.
The run itself was quite boring. I committed to doing the whole thing around the running track… which I had to myself! I was the only runner the whole time, and I ended up leaving a lot of muddy footprints.
I noted my knee felt weird (left one).
Doing 9.5km in one stretch (even with a break) was very hard. I was VERY slow by the end, just jogging, and trying to keep running form as best I could. But it's enough of a run for the day.
At least we had enough sunshine for a hot shower today.
Today I'll head out on the motorcycle to investigate town. Tomorrow, I hope to run somewhere different.
Day 4 of Running in Iten: Road running
Summary of Day 4: 9.5km, including a 5.5km unbroken stint on an undulating road.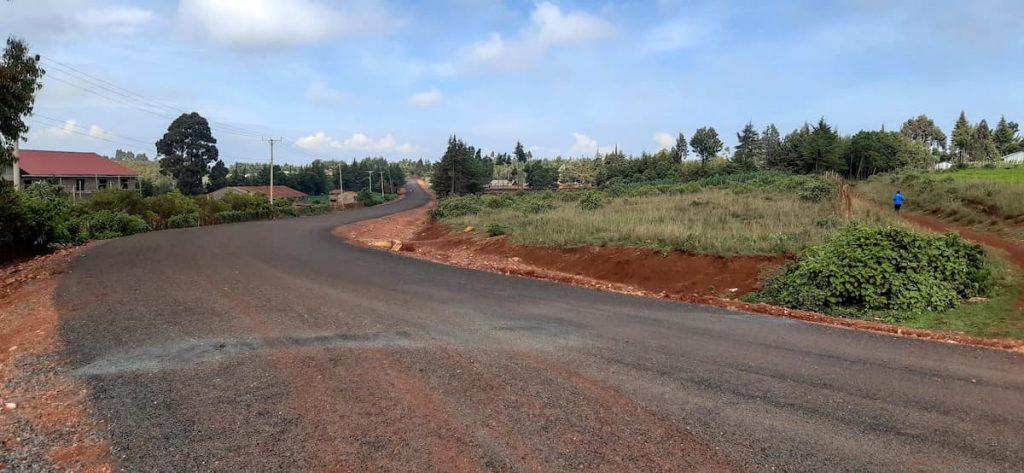 Today is Thursday, the day when Iten runners do a fartlek together. I'm too timid to run it with them, but I wanted to go see it… except… it was raining all morning again. Even the local running population don't run when it's raining. You get your gear wet!
Here's a few things I learned about living in Iten yesterday.
Kalenjin. This is the local language. It literally means "I tell you". Kalenjin is the local language of the people of the Rift Valley, and is spoken commonly in Eldoret and Iten.
While people speak to you in Swahili if you want, they're MUCH more receptive if you start with a few words of Kalenjin. The words I learned yesterday were:
Ya

munei – Greeting

Cham

gei – how are you?
A

cha

magei – response to the above
Kon

goi

– thank you
Kon

goi

mi

sin

– thank you very much
Seiseri – Good bye
Muutyo – I'm sorry
I'll put together a Kalenjin phrase book/guide while I'm here.
Wet season in Iten: It works a bit differently to the rest of Kenya/East Africa.
The wet seasons are in August/September (just our luck… we're here in August) and in March/April.
It rains a lot during the wet season, but usually at night time. So people delay their early morning runs until a bit later in the morning, usually.
Today I ran up one of the roads along which a lot of distance runners run. I did a total of 9.5kms, including a 5.5km unbroken stretch in a little over 30 minutes. It was very hard.
I think I'm getting accustomed to the altitude. But not to the mud caked on the bottom of my shoes…
Day 5 of Running in Iten: First Sunny Day
Summary of Day 5: 8km run, 45mins, on a gloriously sunny afternoon day.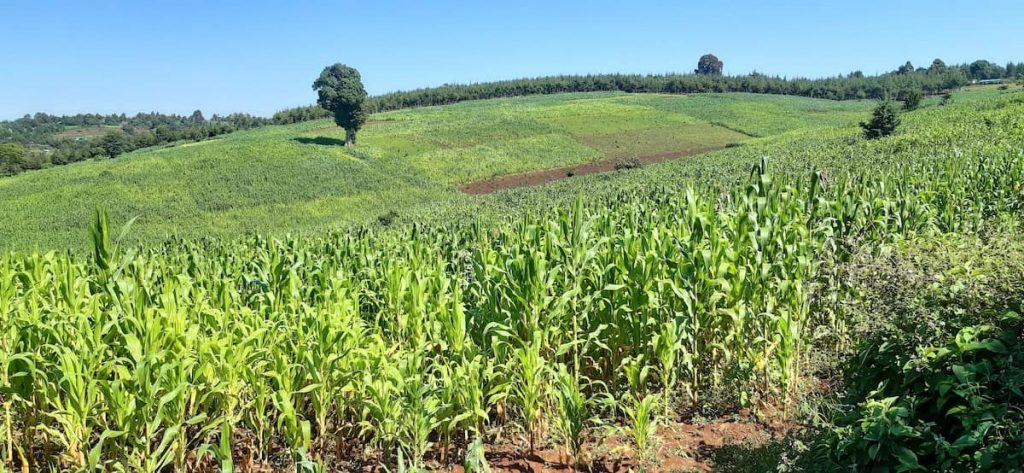 Today I ran 8km in 45 minutes unbroken. Again, I left slightly later in the morning (8:30am). The best part was knowing I was coming home to freshly baked bread. Carbs is the best part of endurance sports.
Along the way I greeted a lot of professional runners, and also was passed by many more. Every day it feels like I'm in the Boston Marathon, being lapped by legends!
My favourite part of the day was greeting people in Kalenjin. At every opportunity I'd greet people with a friendly "Yamunei". When they responded with "Achamagei!" it gave me more energy to keep running. I think this is my new secret weapon.
It was also the first clear blue sky day in a while.
In the afternoon I went riding my motorcycle, and noticed a lot of people out for more casual evening runs. It's something I'll try as well!
Tomorrow I'll aspire to hit 10km unbroken. The weather forecast is good!
Day 6 of Running in Iten: 3×20 minutes
Summary of Day 6: Did 3×20 minute runs, average pace 5:45 min/km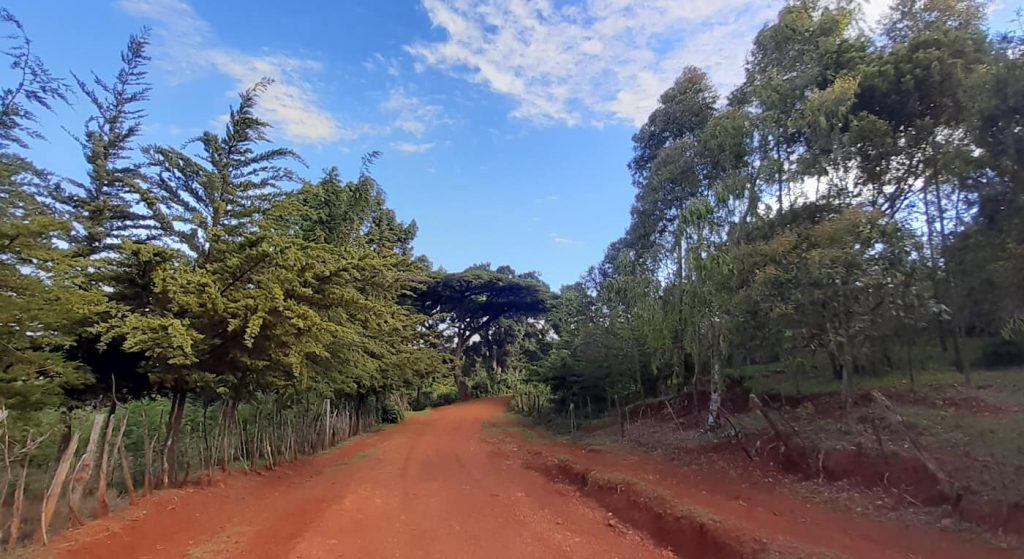 Today I did three twenty minute sessions on the road and on trails.
The times/stats for my three sessions were:
| | | |
| --- | --- | --- |
| Distance | Time | Pace |
| 3.55 km | 20m 15s | 5:41/km |
| 3.52 km | 20m 42s | 5:52/km |
| 3.50 km | 20m 21s | 5:49/km |
I also ran in the afternoon, just to change things up and see if my endurance would improve (it did, marginally).
I was pretty surprised how even my pace was for the three legs.
The best part of the run was doing the last leg with some random kids who wanted to run with me. It took a while for them to realise I was speaking Swahili and for them to speak back!
We also went into the city for some errands and to get some "nyama choma" from my favourite restaurant, where they like teaching me Kalenjin words.
I really want to increase pace tomorrow. I have a 10am call; I'll try to get out the door in the morning for 5km at pace, and another 5km in the afternoon.
Day 7 of Running in Iten: Track Day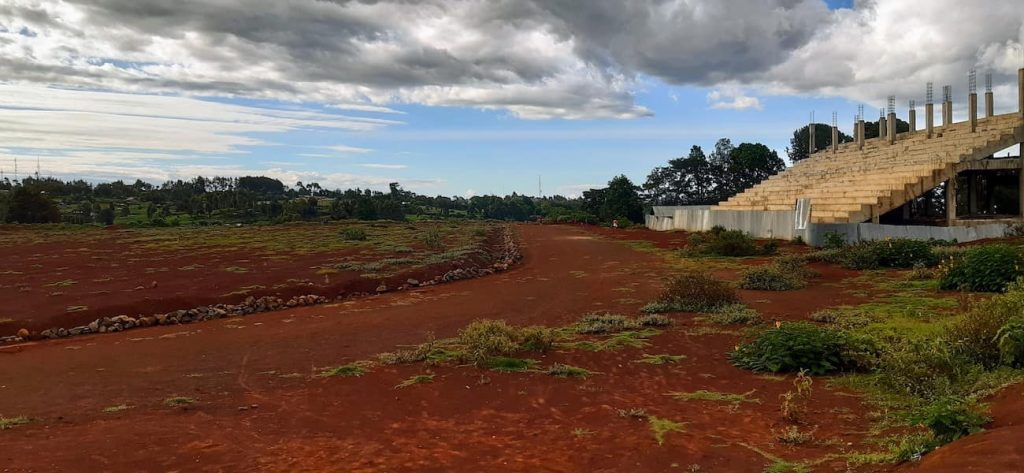 Summary of Day 7: Intervals at the track, fastest pace 3:21 min/km.
Realised today I need to "train" more than I need to "just run" talking to my friend Hetti (thank you). Since I'm focusing on short distance (1 mile, 5km), I need a specific workout plan.
Many running plans involve three-four days of training
Strength in the gym (legs, calves, core), doing sets of weight training
Long intervals, e.g. 2 x 2km, with a rest between
Short intervals, e.g. 8x200m
One long run, not necessarily the target distance
Every day so far, I've been just doing either one long run, or long intervals. I have enough strength (a few months ago I did, anyway, squatting 10x115kg, or 1x135kg). So it's for a day of short intervals!
I went to the track and planned to 8x200m, but ran 4x400m instead. I had it pretty much to myself, except for some kids playing and a motorcycle oddly buzzing around
Times were:
| | | | |
| --- | --- | --- | --- |
| Lap | Time | Pace (min/km) | Notes |
| 1 | 1:21 | 3:23 | Hard! |
| 2 | 1:31 | 3:48 | Planned 2 laps; bailed |
| 3 | 1:29 | 3:42 | Only one to go… |
| 4 | 1:21 | 3:23 | Some kids were chasing me! |
I'm happy with the pace because I literally could not keep going after finishing each lap. I was completely spent, doubled over.
I took a long (10 min) break between each lap. I was fully recovered in terms of breath.
The last lap I managed as fast as the first only because some kids were chasing me! I even managed to yell in Swahili "Faster, I'm an old man!"
That was also fun — in between sessions I made some friends by the side of the track who are going to take me to a place to dive into water called "Cheploch". Apparently, there's a 50m diving point… I might pass on that.
Day 8 of Running in Iten: Rest Day/hiking
Today we're going on a hike. So it's a rest day! I deserve it…
We hiked down to a waterfall near the property we're staying at.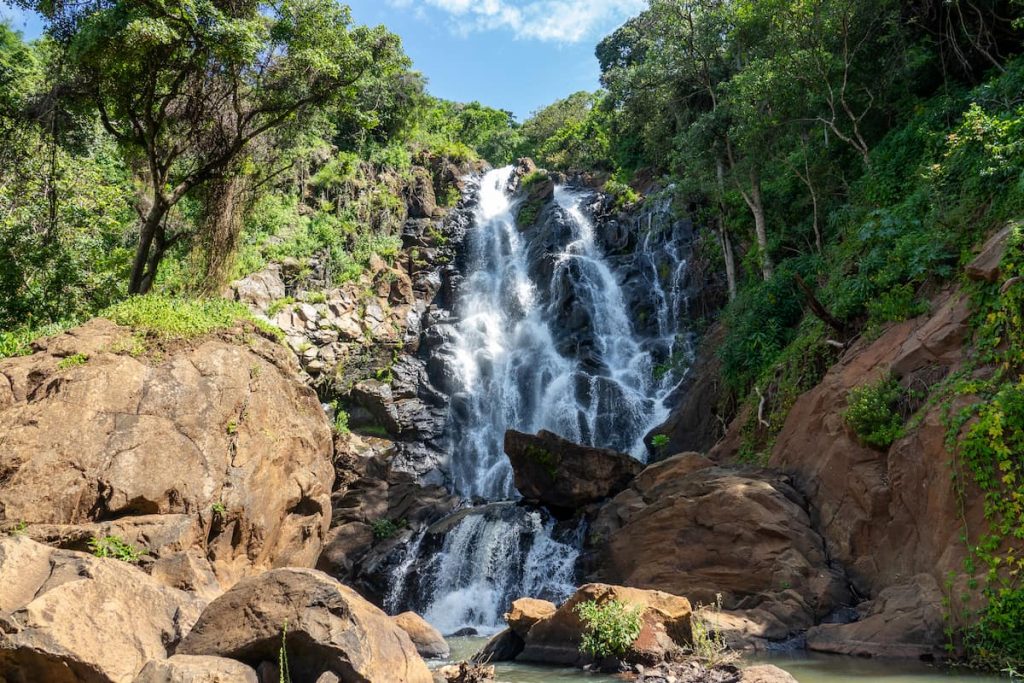 On rest days, I can't eat as much (I'm just not as hungry) and that makes me sad…
Day 9 of running in Iten: Intervals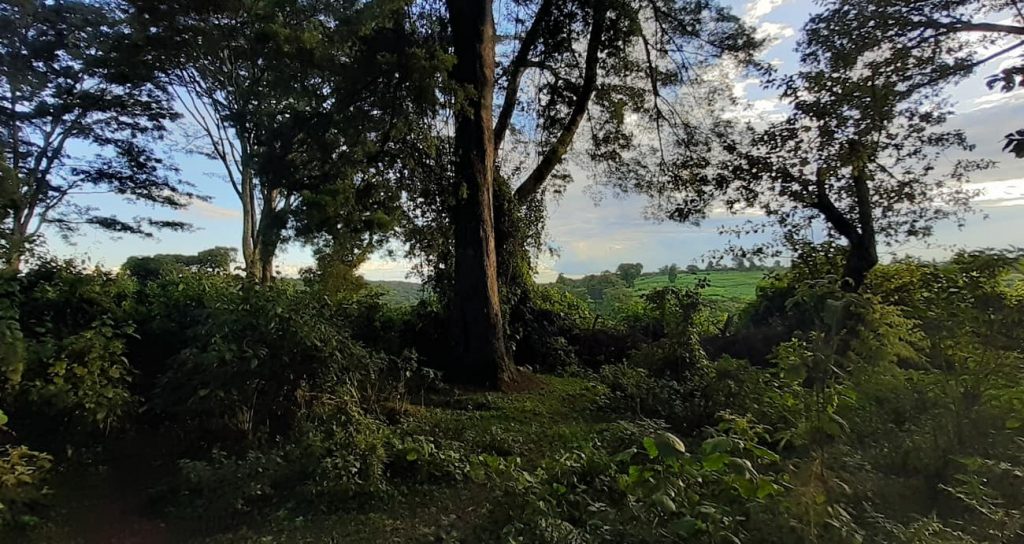 Today I ran three 2km intervals with a 2km warm up and down (total distance 10.2km).
Pace for the three intervals was:
| | |
| --- | --- |
| Interval | Pace (min/km) |
| 1 | 4:45 |
| 2 | 5:10 |
| 3 | 5:20 |
I'd have loved to do the whole thing sub five minutes. But I have to remember I'm at altitude!
It wasn't too hard to get through the set, and times were roughly what I expected for an undulating path.
The best bit, as usual, was interactions with random other people along the way. At one point I was buying phone credit (before starting) and some local runners ran past the shop I was at. The runners chatted with the store owners in Kalenjin. They runners looked serious – kitted out, fit.
"Wakimbiaji wazuri." I told the shopkeepers. "Good runners." The shopkeepers nodded in agreement.
I went on to say "Mimi si mkimbiaji… mimi ni mtu kawaida". "I'm not a runner… I'm a normal person." They laughed at this!
Tomorrow I have to run a bit later in the day as I need to rest in the morning. But it's time for another long run – maybe a slower pace run for 8km, target 6 min/km pace.
Day 10 of running in Iten: Thwarted by a flat tyre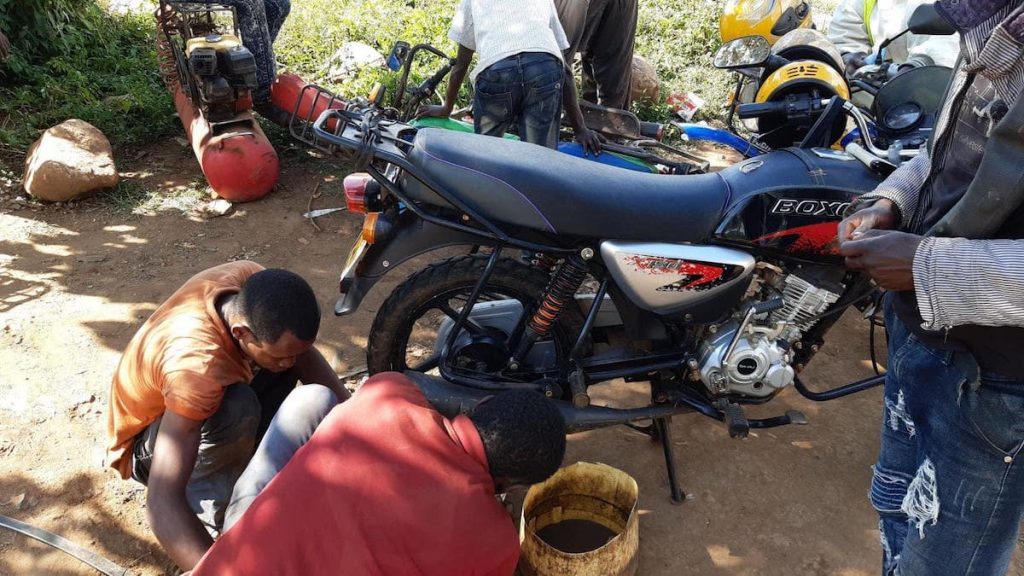 Unfortunately, running today was kiboshed because on an outing, we got a flat tire, which took more than an hour to resolve.
Actually the hardest part to resolve was payment. I hadn't taken my wallet with me on a motorcycle ride, which meant to pay, I had to call Jo, who spoke to a friend (whose phone is broken), who spoke to his sister (who has a phone, so we though would have mPesa to pay via phone — she didn't), who called a friend who lived "near" an mPesa credit top up store.
That friend then had to go to the store, buy credit, and wire it to the guy who changed our tyre tube. It took ages, and I baked in the plains of Kenya until it happened. Got home at 6pm and it started raining and was about to get dark anyway.
Day 11 of Running in Iten: Long Run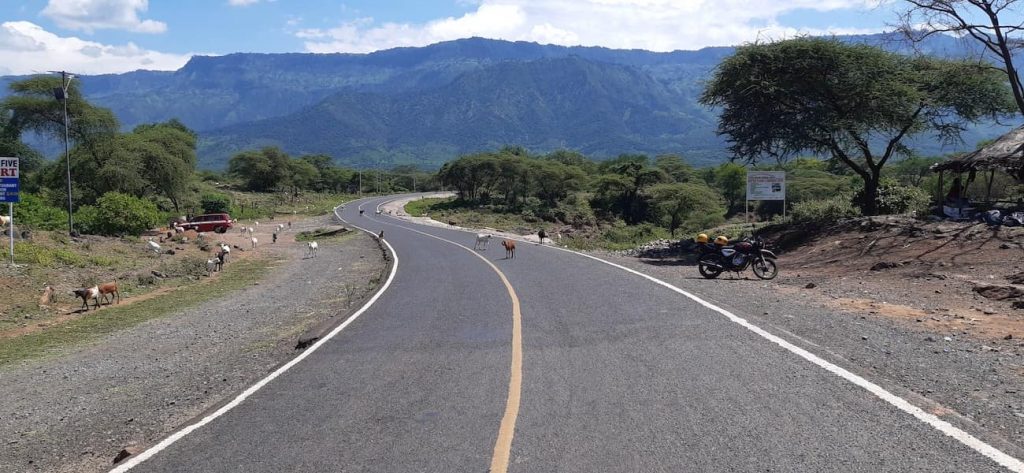 Today I did one long run of 6km (with a 2km warm up/down). I kept my pace around 5:30m/km for the whole run!
I also did my mobility work which I hadn't been religious about…
Day 12 of Running in Iten: 1 Hour for Time in Exactly 1 Hour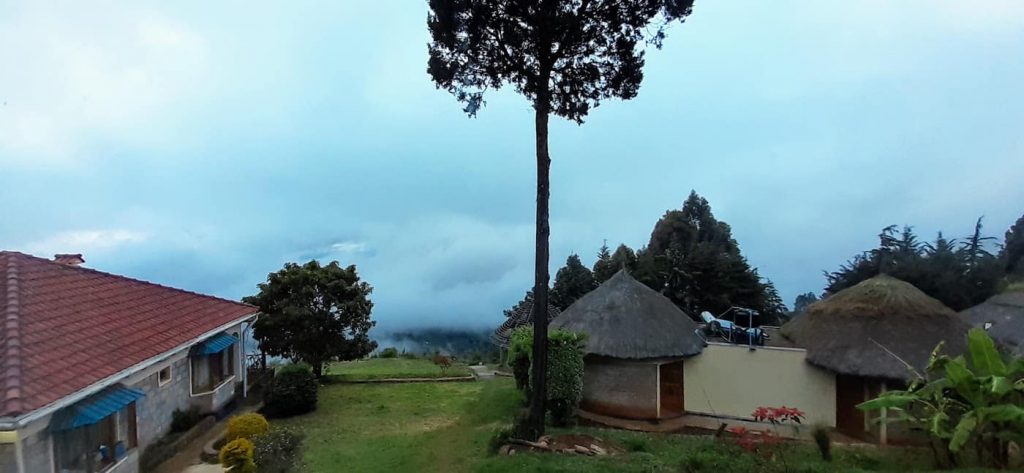 The first time I ever ran for an hour was not long ago, a few months ago in Zanzibar.
But as I found out on day 1 — altitude makes it a lot harder.
Nevertheless, I ran for an hour straight today. I kept my pace moderate (6 min/km) to make sure I could make it. I think at lower altitude I could do it in 5:30…
For the whole run, I was running in a fog. Which were actually clouds! It's a blessing, of course, because it was cooler and I didn't have the glare of the sun to cope with.
But I made it!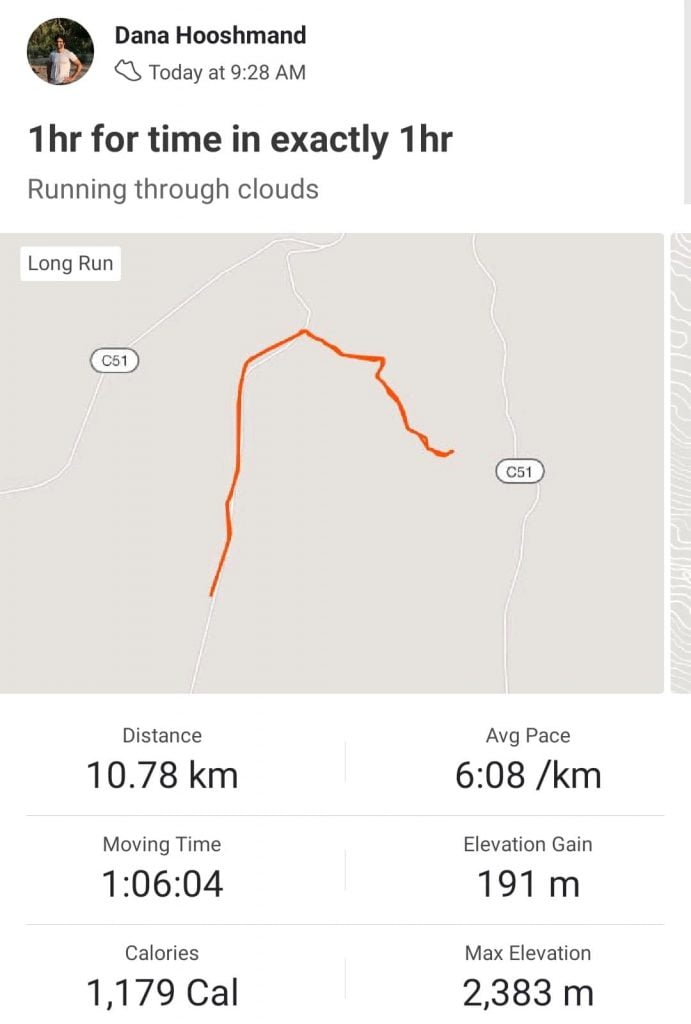 I can't wait to see how much better I perform at sea level.
---
Epilogue: What did I learn from running in Iten?
I will write a full recap, but here's generally what I learned running in Iten.
Inspiration helps, but it comes from everywhere. I didn't need to have conversations with champion runners to be inspired by them. Just seeing them, waving hello and getting a wave back was incredible. People are so encouraging, for runners of every level.
It's easy to build a habit. There's an old adage that it takes 21 days, or 30 days or whatever to build a habit. Around day 6, I wished these 12 days were over. I was tired and in pain.
But by day 10, I started to realise that any day I wasn't out running was a day I felt loose and sloppy. The next two days I looked forward to my runs!
Have a diverse training plan. I only learned about halfway through that I shouldn't just go out and run every day. It's not even the best way of getting better.
By diversifying my training to include sprints, distance runs, and paced sets, not only will I get better faster, it's no longer the same old thing every day. It really helps! A broader training plan would have some days strength training, some days swimming, some days boxing…
Find something to love. People would tell me they love running, or embrace the "suck", or love the pain, or whatever. You might like those things, but what if you don't? Frankly, I don't like the "suck". Hard work feels good, but not because of the pain.
For me, I like being outside, waving hi to people, listening to a podcast on slow runs, unabashedly eating carbs… there's a lot to love. If there's nothing to love, then there's a good chance you won't do it. And in that case… find something else. Dance, figure skating, yoga, whatever. Not everyone has to run.