Making Local Friends: Some Simple Suggestions
One of the things people often struggle to do is to make local friends while travelling. I see it this question all the time on social media: How do you make local friends?
Making local friends is a great way of learning about a culture and language. But it's hard for many travellers staying in a place for a relatively short period of time.
It's a little easier to make local friends if you have been handed a framework for it. If you have a job or a school to attend, or if you're a parent of a child at a school, you'll definitely meet local friends.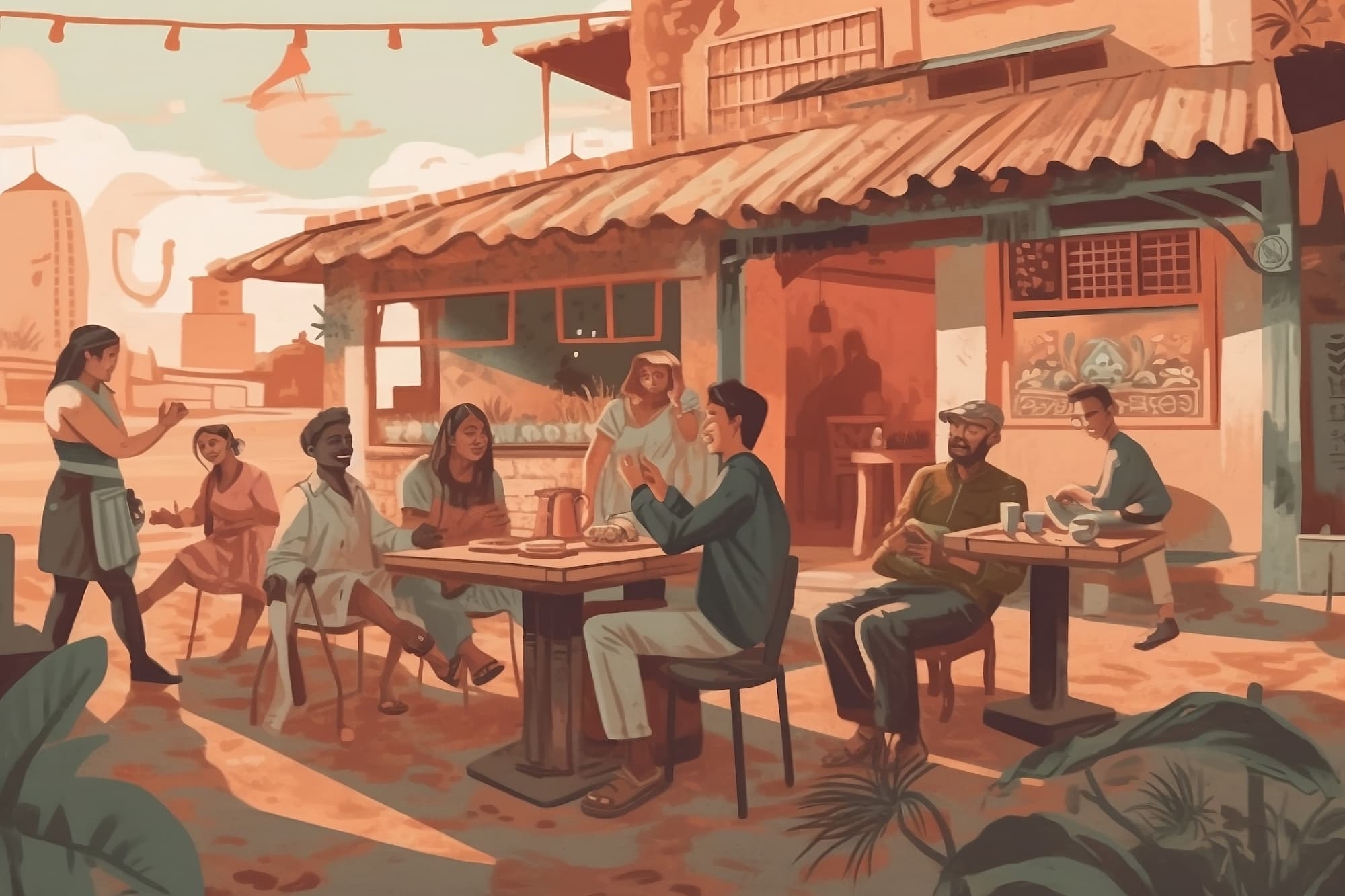 But otherwise, for many free-floating expats in places where we feel and look like a fish out of water, our best friends become our language teachers and partners. And that feels limiting because you may have interests other than talking about the intricacies of grammar.
It's really hard to talk to locals, though — other than in everyday interactions. Your barista is not your language teacher. Nor is your hair stylist. They're just trying to get through their shift and serve everyone quickly and well.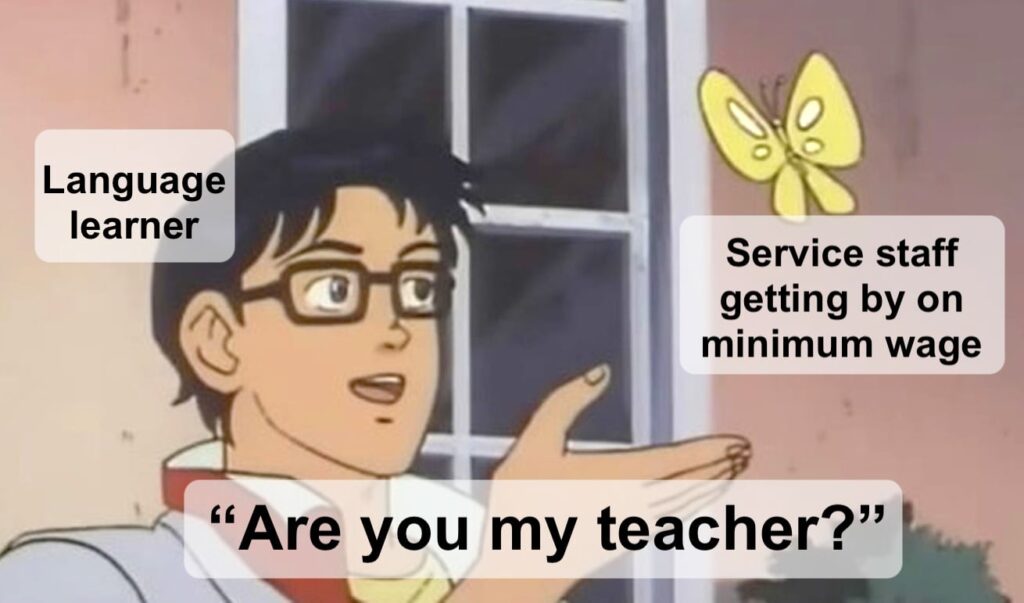 Besides, learning how to respond to "Do you need a bag?" or "Do you have a membership card?" gets boring. That's if they don't just speak to you in English at the outset, anyway! (Here are some ideas for that situation.)
So, how do you make local friends? I have a few suggestions:
Sports and clubs
Hobby groups
Friend-making apps
Religions (bear with me!)
Let's go through these one by one.
Making Local Friends Via Religions
OK, so I'll start with the most controversial one first: Religion.
Yes, this is obvious, if you're already doing it. But I'm just mentioning this for many other people (like me) who are not religious — this is what we're missing out on and what we have to replace.
I'm not suggesting you join a religion just for local friends (although many would welcome you regardless). But if you already have a religion, you're in luck!
If you are a member of a religion with an active global community, this is your port of call. Just go to your local church / mosque / community centre and do what you normally do and see where it takes you.
In my youth, before I moved away from religion (because I realised I didn't believe in it), I used to really enjoy making friends via local religious meet-ups. It was actually one of the highlights of religion for me. I made friends all over the world!
While I was still involved, I loved the excuse to go to local people's homes, meet really nice and welcoming people, and eat their food. I really miss that (and no, not just the food… well ok, it was a big part of it, as I was a student). I've kept quite a few friends from those days.
Sport Clubs
Because I used to be part of a religious community and thus, I know what I'm missing out on, I set out to replace it with other things that people describe as being "cult-like". Cult-like? Sign me up! (Just not to an actual cult, please.)
Basically, any sport or club where the members are described as loony fanatics who never stop going on about it is a great place to meet local friends. In the past, I made a ton of friends when I was a CrossFit cult-member/aficionado.
I picked up combat sports a while ago, and so far in a few different countries I've walked into clubs and instantly been sparring with great people who share a passion.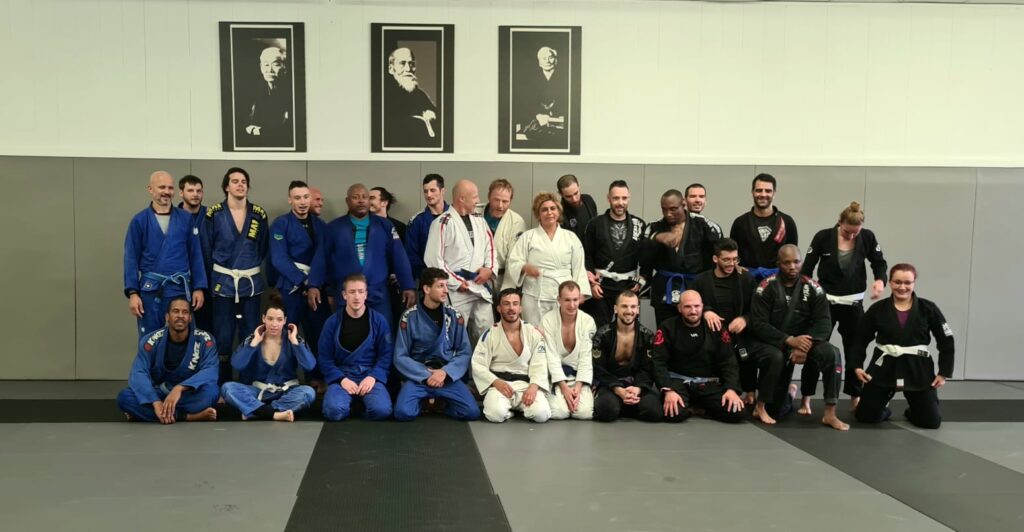 If you know the joke "How do you know someone is an XXX? They'll tell you", then whatever fits into "XXX" is your answer. Vegans, certain university / business school alums, cyclists, ultra marathon runners, Crossfitters, F45 junkies, you name it. Some are more social than others, of course.
The really cool thing about sports / social fitness clubs is that they have people there are from all walks of life. I've met teachers, first responders, pilots, tech startup people, finance types, parents, students. They can be really diverse.
Because people in sports and clubs are of many different education levels, it really forces you to speak the local language. Yes, your vocabulary will be very focused. But it'll be focused on something you enjoy.
A second cool thing is that through sports, I can get a window into local friends' personalities without conversation. Sure, I want to talk with people. But I also just want to enjoy some social time. People show their personality through the way they play a sport or game. They show their integrity, curiosity, desire to learn, humility, and dedication, all without saying a word. Those are all good things!
After all, making friends with locals isn't all about conversation. For some of us, it's also just a way of being around humans that accept us. So though sports, you can have meaningful non-verbal relationships.
Plus, if you've really been meaning to do that fitness thing, this is a great way of doing two things at the same time.
My one main tip for sports / hobbies is to start while you're in your home country. Once you have the basics of any sport, martial art, or fitness discipline, you're good to go travelling. That way, you are only new at one thing (e.g. the language), and can otherwise slot in without causing too much trouble.
Hobby groups
Finally, hobbies are a great way of connecting with others. You don't have to do exercise!
It's related, but hobbies tend to be more involved, more verbal, and don't have formal organisations (like gyms or clubs) organising events. I'm thinking about things like:
Photography / bird watching
Hiking (some overlap with the above)
Games / gaming (of all kinds)
Coffee (global coffee culture is super interesting and diverse)
Motorcycles (I really tried to think of a few others before mentioning my own)
Some of these hobbies can centre around a physical location, like a games shop or a cafe, but they don't have to.
All of these groups have Facebook groups or sometimes Meetup groups, and sometimes websites. Go find them, join them, and look for events / activities you can join in.
Friend-making apps
Bumble added a "BFF" feature years ago, but started investing in it more heavily in 2022.
It works just like dating: Set up a profile if you don't have one. Then swipe through other profiles and find people you might want to hang out with. Chat with them, set up a date, etc.
The caveat to this is that friend-making apps work wherever the app is popular. Jo had success with this in France, and I think it'd be great in most of Western Europe. She had some success in Australia, but limited success in Mauritius. I suppose it'd be great in the US, too.
I haven't done this, but I know it exists. If you like swiping left and right, and if you're in a place where it works, it's worth checking out.
Actually dating locals is a whole other ball game. My only comment there is that I wouldn't do it just for language study!
Anyway, those are some things we've done. It keeps our social lives healthy. I'd be curious to know what else others have done.