Moving Abroad Checklist – A Comprehensive Guide for Expats
This is the ultimate moving abroad checklist for preparing to move to another country or becoming a digital nomad.
It's easy to forget things when moving to another country, especially when you're moving your entire life. We've moved dozens of times and so we're sharing what we think is the best checklist for moving abroad.
We try to keep our recommendations ultra narrow so you don't have to go dig through other choices.
You might be interested in these other Expat Guides:
Get travel insurance that works
There's travel insurance, and then there's travel insurance that works. What is travel insurance that works? It covers you when you need it in emergencies, and the claims process isn't a crazy ring-around designed to throw you off (like credit card insurance, for example).
WorldNomads has a solid reputation in the digital nomad community. We've had great experiences with them, and it's the one we recommend.
People like to compare insurance by comparing networks and prices. But the truth is, the most important thing when assessing insurance is: how easy is it to make a claim and get paid back? The difference can be night and day.
To make a stark contrast, which of these is better:
Insurance that costs $50 a month, and where you claim by fax, have to submit a ton of documentation, probably will get rejected and then maybe paid eventually 3 months later, if you follow up a few times?
Insurance that costs $100 a month where you can submit a claim via an app and be repaid within a week?
I think you know the answer.
True story: one time in China, one of us (OK… Dana) got liver failure. Long story short, he didn't have, as the doctor put it "either hepatitis, a gallstone or liver cancer", but had in fact accidentally overdosed on cold and flu medicine.
But before he knew this, he racked up nearly US$2,000 in expenses in a few tests at the best hospital in town, which was the one he directly went to.
Afterwards, wondering how to get reimbursed, he called WorldNomads, send them scans of the receipts over the phone and was refunded the entire lot (minus the $100 deductible).
You want insurance that works. Get WorldNomads.
Get health insurance
In case you are thinking of abandoning your health insurance policy altogether… this may not be an option for you.
If you live in a place like Australia, Canada, the UK, anywhere in Europe, most of Central Asia, China etc. (you get the idea, pretty much anywhere except the US) with government-subsidised and high-quality healthcare, you don't need health insurance.
In case of a serious emergency, like if you get a brain tumour, you will get shipped home by your travel insurance and then your country will take care of you.
If you're from the US or somewhere else without great public healthcare, you need to get good cover. This doesn't have to be expensive, but plan for it.
One of the most popular international health insurance providers is BUPA, which provides international health insurance for $300 a year. Allianz and Cigna are also popular, but more expensive options.
Make sure your electrical devices are compatible in your new country
You need to ensure your electrical devices are universal voltage (100-240V).
The best option is a universal adapter set that covers you everywhere and gives you multiple ports per plug. If you like, take a power strip with you too, so you have more plugs for your loved one(s).
OREI 7 World Travel Adapter Plug Set Safe Grounded for Europe, Germany, Italy, S. Africa, China, Australia, UK, India and More
Designed with double ports (receptacles) allow you to plug-in two electrical devices (connectors) at once (Does not Convert Voltage), US Patented Universal Input: Accepts plugs from all countries (except the Type M - big S. Africa 8.7mm Plug)
OUTPUT TYPE: Type B, C, D, E/F, G, I, M Max Capacity Up to 3000 Watt (max 250 Volt, 13 A)
Perfect for travel size - very compact - 2"x1.75"X1.75" & max load rating: 16a/250V
CE approved, RoHS Compliant. Full Orei warranty
Important: This is just a travel adapter, it will not work with devices that require a voltage converter. It will only work with dual voltage products.
Some people don't realize that even with a plug adapter, you're SOL if your device doesn't work with an international voltage.
If you're coming from the US (or Japan!) everything you have is on 100-110V. Ditch everything that is even vaguely high powered (hairdryers, blenders, toaster ovens… why are you travelling with a toaster oven?). Even electric toothbrushes are often voltage locked.
Check on the back of your devices and make sure they're flexible voltage (100-240V). If they are, you're going to need four kinds of plug adaptors to cover you in most parts of the world:
Australia/China/NZ-style (so nice of you to join us, NZ)
US/Canada/Mexico style
Europe style
UK style
South Africa
The best option is a universal adapter set that covers you everywhere and gives you multiple ports per plug. If you like, take a power strip with you too, so you have more plugs for your loved one(s).
Get a VPN
This one is important if you ever connect to public wifi, which is pretty much all of you.
Get a VPN. Encrypt the info, and make sure it's tunnelled through to a server.
How does a VPN work?

The most common form of attack when you're out there in the world is someone pretending to be public wifi… but they're a hacker. You know how you can configure your phone to be like a mobile hotspot? Well, that's an example. What if someone has a phone they just set up as "Airport Wifi Free", then run an app on their phone to listen in and snoop all your passwords? This is exactly what they can do!
Just check out these search results for "snoop passwords with android hotspot" (please don't look it up and do these things).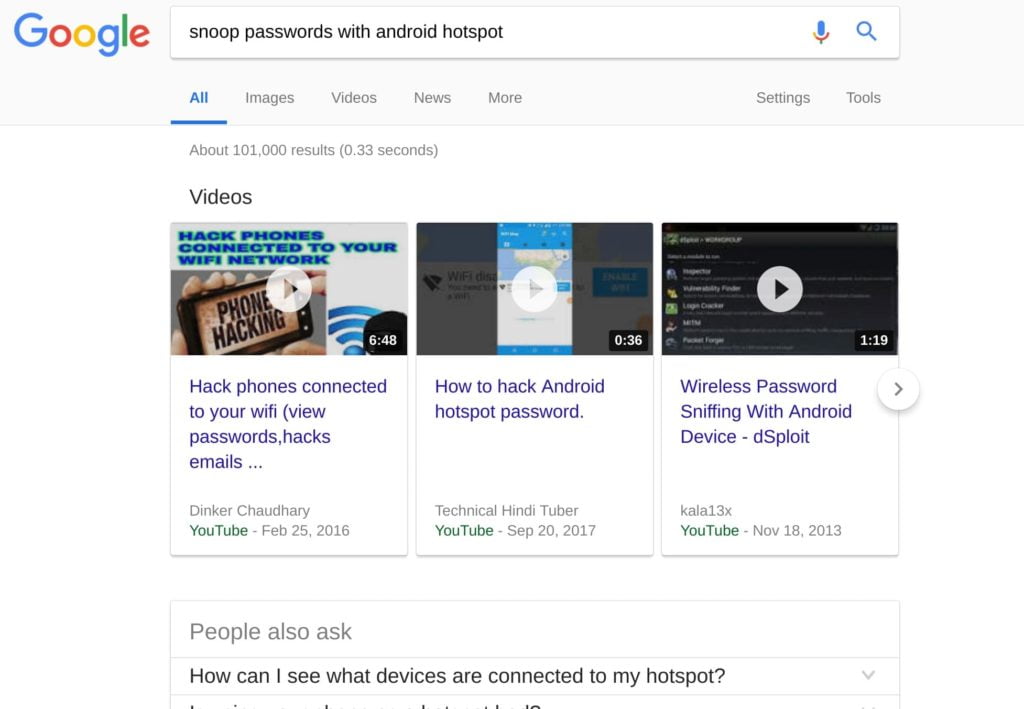 Our favourite: NordVPN. I like it because
It's fast
It has been around for ages
It works in China
It works on a lot of devices (including Chromebooks, which I use).
It allows 6 connections per account, which means it's enough for two people.
They periodically run sales an discounts on annual plans. Check for deals.
Get the right hardware for your move abroad
Priorities for hardware for global travel are:
Robustness and reliability
Ease of replacement and repair
Adaptability
Lightweight
Laptops: Here are the class winners in each category
Small laptop: MacBook Air. It's 3 pounds, powerful enough for almost anything. If you need more, you know you do and you know what to get. But the MacBook is going to suffice for 99% of people.
"I don't want a laptop": iPad Pro and case. It's amazing what you can do with these. However they're still not cheap, getting to the $7-800 range. In my experience, it's not quite enough.
Extremely replaceable: A Chromebook. My favourite is the Asus C302. It's $400, has a beautiful touch screen that is perfect for movies, and is powerful enough to edit docs, do browsing with a ton of tabs, edit photos, etc.
Phones
Just get whatever phone you like best. Oh I'm sorry were you expecting an Android vs iPhone discussion? See everywhere else on the internet for that.
One thing to be sure of if you have a slightly older phone (say, more than two years old) is to make sure it has frequency/data coverage wherever you're going. For example, this result for the Google Pixel 2 XL (what we're currently using) shows the frequencies they cover. You should check what frequencies carriers in the country you're moving to use. It's unlikely there's 100% overlap, though in modern times, most modern fines work fine.
Secure your online data
When you're moving abroad, and especially if you'll be traveling the possibility of theft or misplacing your laptop or phone is higher. So you'll need to take the important precautions of protecting your data.
Every year or so one of my friends calls me, alarmed, telling me they've been hacked. This can have various degrees of seriousness, but in the worst cases, one of my old clients had his email hacked, exposing potentially a LOT of money.
Here's the way to understand security:
Securing your digital life is just like securing your house. If you lock all your doors, but leave one window open, then your house is vulnerable.
You want as few doors and windows as possible, and for those to be thick and have extra layers.
Step 1: List all the places that houses your digital information
Just list it down. Think of all the places where you have passwords, copies of your passport, information about your loved ones. This includes for example
Emails where you've sent them around
Google Docs
Files on your hard drive, especially that document with all your passwords in it
Evernote
Dropbox
Contact list
Just write it all down in a to-do list. You're going to secure everything.
Step 2: Remove as much of it as possible
Delete emails. Do a search for the word 'password' in your emails and delete them all. Do a search for the standard password you use in too many places (we'll get to this later), like 'p4ssword9' or whatever. Delete those. Ditto for searches on bank information pin codes, credit cards, anything else.
Delete accounts. Now remove and delete accounts you're not using any more. Think things like
Hotmail or Yahoo mail accounts
Dropbox
Evernote
Apple (if you used to use Apple and switched to Android)
Finally, trim it down. It's tempting to keep an archive of all your passwords and sensitive information. But you need to minimize the number of documents, emails or notes that contain sensitive information. Ideally, consolidate it all into one document or program.
Step 3: Put at least two passwords in front of everything
You want two layers of security before your sensitive information. In many cases, this means enabling two-factor authentication on anything important to you.
Definitely enable two factor authentication on
Google
Facebook
Other important social media (Instagram, LinkedIn)
Banking
Investment accounts
For example, on your phone, you want a password on your phone and the sensitive information to be password-protected.
Your laptop must be password protected, and any passwords or sensitive information on it must be locked behind another password (not in your email).
Get a phone service that will work around the world
Global data is one of those things that you can live without except it's life changing when you DO have it. Suddenly you have maps, can google random facts, can check if a place is going to be open before trekking there. It's a philosophical choice, but we prefer to have it, as we have clients and partners in many time zones.
Your two options are to get a local sim or to buy one with a great plan internationally.
Local sims: You have to learn how this works in every country you visit. Luckily, this website has been compiling a guide for every country! There's only a few missing (to get a sim card in China go to any news kiosk and say "我要一个有数据的手机卡"… I'll write this up somewhere else). Yes, you lose the ability to receive calls while you're on a local sim. But you can still receive iMessage calls to your email, use Skype, use Whatsapp with your original number and generally stay connected in every other way.
Get a roaming sim from Google Fi: This is only available to travelers from the US or the UK, but wow, is it amazing. Especially if you share it among two users and multiple devices. Basically it's $20 per person, then a $100 plan (actually a $100 cap – but we always hit the cap!), for unlimited data in every country in the world. This comes to $70 each. Which isn't cheap, but it's pretty cheap considering what they give you – data from the moment you step off the plane.
The downsides: Google Fi only is guaranteed to work with a small range of pretty nice phones. This does include iPhones and the latest Android hardware. Check their compatibility list for the latest!
Downsize and sell unnecessary items months ahead of your move abroad
Moving abroad is a great time to Marie Kondo your life – clear out your closet and start fresh. Depending on your financial situation, you may consider selling items like furniture and clothes or donating them. We generally try to sell whatever we don't need since it eases the financial burden of moving to a new country.
If you're considering selling, starting the process 3-6 months ahead of time will significantly increase the price you're able to sell the item. The likelihood of successfully selling the item will dramatically increase as well. It's also important to think of the item category and match it with the appropriate selling platform. Here are a few big categories along with the best marketplaces to sell your items.
Vehicles: Car shopping sites/Craigslist/Gumtree. This could be a whole article in itself, but that's not why you're here! But for those who have never thought about how to sell a car: plan ahead, look on your local DMV, Vehicles registry etc. and find out exactly what documentation you need to provide to make a sale painless – smog certificates, inspections, whatever, and list that you've done those in the ad. A few tips to make a vehicle sale go smoothly:

Add LOTS of great photos. 10+. Go get it washed, take it somewhere attractive, and take photos. Most cars/motorcycles really fall short here so it's very simple to stand out and get more eyeballs.
Include a detailed description that's for the target audience. If it's a Toyota Corolla, talk about mileage, being easy to drive and ease of parking. If it's a Ford F-150, talk about storage space and being adventure ready. Talk about why YOU bought it.
Throw shade at other listings: "Unlike most cars on Craigslist, this one has passed its smog inspection, has never been in an accident, is located in a convenient garage downtown and has had all its maintenance done on schedule." Hopefully that's true.
Price competitively: It's hard to pick a price. Forget websites like KBB and NADA Guides (except to benchmark… see below). See what other good listings are at and price slightly below that point, and then mention in the ad "Priced for quick sale – cheaper than KBB and NADA guides which are at $$$". You won't sell unless it's literally the cheapest.

Cameras, phones, expensive electronics: eBay. Use the app, it makes posting a lot more painless. People tend to brush eBay off because it seems like a pain to post things and then… post them, but it's a good way to get 50-75% of the purchase price of expensive electronics (if in good condition, recent-ish)
Whitegoods/homewares/home goods: Friends and your workplace. You need to make a list, post it at work and email it to your friends. Discount a lot, but at least you can sell this way! Nobody buys these second hand anywhere online or at garage sales.
Clothes: The best platform by far for selling apparel is Poshmark. It has a very active community and I've been the most successful selling on here for a price I was happy with. (use code joarahyun to get $10 credit when you sign up). Take whatever you're not able to sell online to your neighborhood consignment store, such as Buffalo Exchange. They are usually extremely selective and if they decide they want to keep anything, they will make you an offer to buy it from you. Whatever is left, donate it Goodwill or a charity of your choice. Make sure to get a Donation Tax Receipt so you can write these off in your taxes.
One things' for sure: You're going to re-think every future purchase. You'll be acutely aware of how hard it was to sell them last time. Lesson learned!
Select an honest freight company if you're moving big items abroad
If you are moving permanently, you need to freight your goods abroad.
There are a few freight shipping services that come up, and none of them are cheap AND easy to use. If you want to save money, you'll need to plan very carefully.
Generally there are three types of freight.
Full service movers
Full service movers are like Seven Seas Worldwide. They cost thousands of dollars, but they help you with everything for door-to-door delivery on both sides. A few years ago, when I moved from Beijing to Hong Kong, I paid something like US$3,000 to ship two sofas, a wardrobe and 10 boxes of goods… but they did it door to door and packed everything. They even dismantled the wardrobe on one side and re-assembled it on the other! You pay a premium, but get a reward in convenience.
Port to port movers
Don't use companies like ShippingQuest (see Shipping Quest Scams or their 1-star review on Yelp), These guys are, in comparison, a huge hassle, but slightly cheaper. The hassle is that the way to use them is to box your own stuff (boo-hoo, do this anyway) and take it to the port or freight area, and arrange customs clearance and transport on the other side. I used these to move goods from San Francisco to Australia.
There are MANY steps and hand-offs along the way in a shipping journey. At very least there was
The shipping company, that has the shipment
The marketing company, that gets the customers and charges the money
The port shipping contractor, that gets the stuff on the boat
The port subcontractor, some other company that works in between
Customs clearance agent at delivery
My experience was that it cost me about US$2500, after an initial quote of US$400. The extra came from
Revised quote when taken to the dock, adding $300
Fuel surcharges of about $400 (no idea what these are)
Extra shipping cost of $300 above the quoted volume, even though I was SURE I was under
Fumigation fees of $250
$850 in customs clearance fees in Australia
The goods were originally due to arrive early October 2018. This was rescheduled many times, with final delivery
Pro tip: The total volume shipped is NOT just the volume of the boxes you take. It's the total volume on the pallet. If you stack all the boxes into a crazy, voluminous shape… take the largest shape around all of it, and that's the volume. It was massive for me. Weight doesn't matter if you take it to the port, luckily.
Unaccompanied Baggage, Port-To-Door
In some countries, you can do 'unaccompanied baggage'. Google this if you need to. It's very cheap, and quite convenient. You do have to take your things to the airport, but then it arrives very quickly (within a week or two), and is delivered to the final destination – so it's port-to-door. This is not available to and from the US, but is available in a lot of locations.
I've heard of a number of services, but many of them have gone under. One that i know exists and has decent reviews from nomads is SendMyBag.
Using a normal postal service (UPS, FedEx, etc…)
You might think there's another option, like mailing your things home in boxes using the postal service. Don't do this!! It's hideously expensive. I'd only do this if I had maximum one small box of goods weighing no more than about 10kg. Other than that, I'd opt for a freight service
Similarly, there's no such thing as safe peer to peer baggage sending. Why would you entrust your things to a stranger? How can they say that they packed their own gear?
Find a virtual postage service to redirect your mail
In general, it's useful to maintain a home mailing address in your country of origin, not a PO box. This is useful for things like company addresses, banks and other official reasons.
You could just redirect your mail to your parents house and ask them to scan everything, but your parents might not live in the right country, might not be good at scanning and anyway, are they your secretary service?? It can really add up.
You want a service that has
A fixed mailbox that's not a PO box
Can open your mail
Can scan mail and send it to you electronically
Can forward on critical postage items (like a driver's license which for some people takes nine or more months to clear the Department of Homeland Security's obscure checks)
Discards junk mail
Has a decent web site (let's be realistic)
After investigating a few services whose design teams seemed stuck in the mid 1990's, we landed on Virtual Post Mail. It's $15 a month (for the first month) and they scan mail for you and forward whatever you need to wherever you want.
Here's what it looks like inside: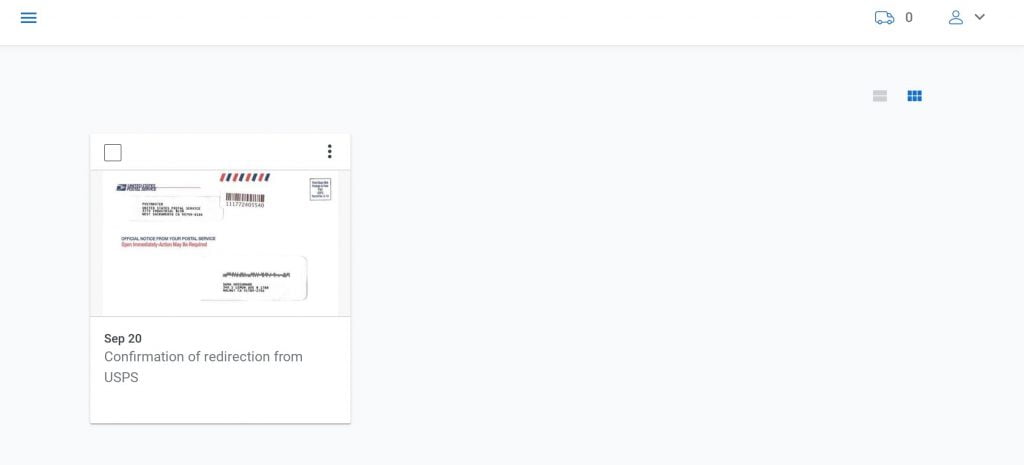 Get a Charles Schwab debit card for zero transaction fees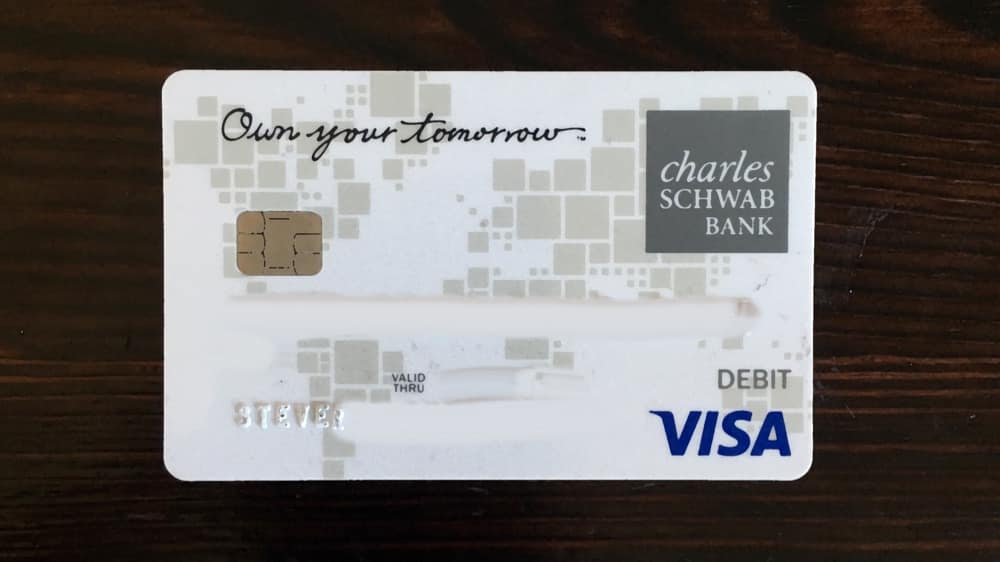 Wherever you travel, you're going to need to take money out of ATMs to get cash. This is regardless of whether you're in a relatively cashless society (like China or Sweden), or moving to a place that requires cash in a lot of situations (like Germany, Portugal or most of Latin America or Africa).
The vast majority of debit cards charge you fees twice: once from your bank, and once by the foreign ATM. This adds up to $4-6 per transaction.
A small number of credit cards waive the international withdrawal fee. However, you'll still pay the foreign ATM charge.
The Charles Schwab High Yield Investor Checking card, not really one of their most prominent products but definitely one of the most useful to the traveller, is amazing in that it reimburses foreign ATM transaction fees! This means you pay ZERO per foreign ATM withdrawal – just the amount for currency conversion.
If you're not from the US, there are a number of other options.
In Australia, the 28 Degrees Mastercard has no currency conversion fees and even gives free Boingo WiFi access (pretty good in the USA, and worth a $10/month membership fee).