What Does Merci Beaucoup Mean?
Merci beaucoup means "thank you very much" in French and it is one of the first expressions we become familiar with when we start learning French. But do you when to use this expression and what to say as a response? In this post we'll answer those questions for you. We'll also show you other ways of saying merci beaucoup that will make you sound like a native French speaker.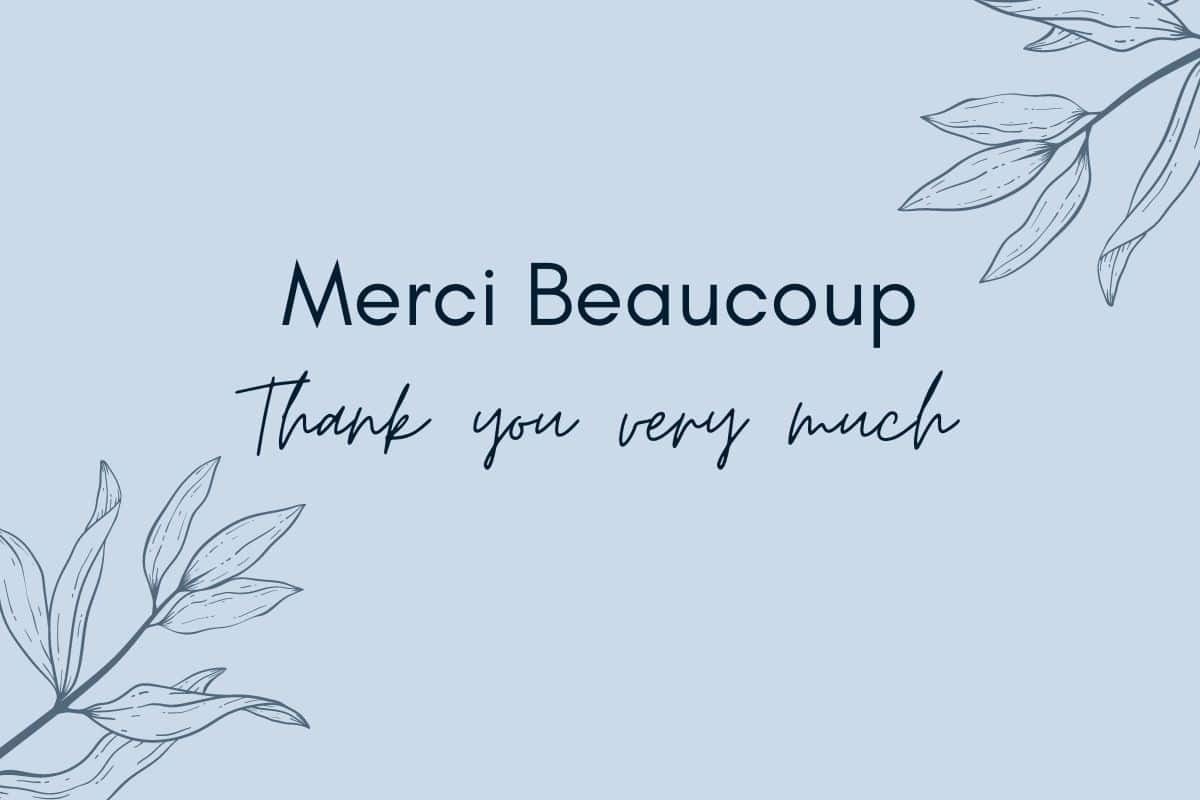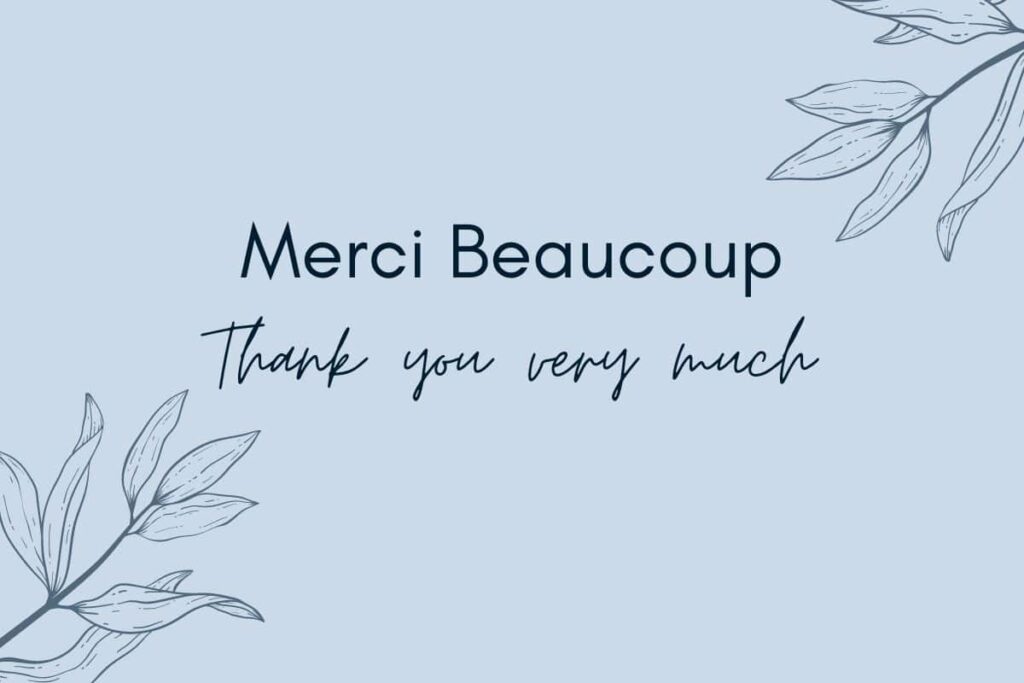 The Meaning of Merci Beaucoup
merci beaucoup (fr) : thank you very much
Merci means "thank you" and beaucoup means "a lot", the equivalent of merci beaucoup in English is "thank you very much". Since you don't directly address a particular person when you say merci beaucoup, you can use it for one or several people, in formal and informal situations.
The French merci comes from the Latin merces. Originally, the word described the exchange of goods, and then of favors, between two people
When to use merci beaucoup
Merci beaucoup is a versatile expression that you can use with family or strangers alike. You use merci beaucoup whenever someone is nice to you, does you a favor, or just if you want to be polite. It is common and expected that you say merci beaucoup when you get a gift, a waiter brings your food, or someone holds the door open for you.
French
Merci beaucoup pour les fleurs.
Merci beaucoup pour votre aide.

English
Thank you very much for the flowers.
Thank you very much for your help.
Other ways of saying merci beaucoup
Merci bien
Merci bien means thanks a lot, but it is slightly more proper and polite than merci beaucoup. It isn't something you'd say to a friend, but you could use it with a stranger, such as a store clerk.
Je te remercie
Je te remercie means "I thank you". It contains the verb remercier, which means "to thank". Since the phrase contains te "you" we know that we are dealing with an informal relationship between the speaker and the receiver.
The formal version is Je vous remercie. Here the formal "you" vous is being used. It is a phrase you'd use with a stranger, or a superior at work.
Je vous remercie would also be used when addressing a group of people regardless of your relationship (formal or informal).
This structure (Je te/vous remercie) is less commonly used in conversation as it is more formal than merci and merci beaucoup. But it is a great expression to use in letters and emails, particularly in professional and administrative settings.
How to respond to merci beaucoup
De rien is an informal way of saying "you're welcome". It's literal meaning is "for nothing" as in, there is nothing you have to thank me for. It is an expression most commonly used between family and friends.
Je vous en prie
Je vous en prie is a more formal way of saying "you're welcome". You recognize that vous, the formal "you" is used. This is a good option when a stranger thanks you for helping them in some way.
Conclusion
Now that you know where merci beaucoup comes from and how to use it, you are more than prepared to use the expression in conversation. Mix it up and use je te remercie or je vous remercie from time to time.