Wunderbar and 10 Other Ways to Say Wonderful in German
Many things in Germany are wonderful — Oktoberfest, Bratwurst, and Kaffee und Kuchen, just to name a few.
But how do you say that something is wonderful in German? If you're learning German in Germany, you'll find it especially useful to know how to say this.
You may already know wunderbar, which is German for wonderful, but have you also heard of wunderschön and einzigartig?
In this article, we'll show you all of the different ways of saying wonderful in German as well as a few alternatives.
Read next: 105 Basic German Words – Best Vocab List for Beginners
Wonderful in German at a Glance
How to Say Wonderful in German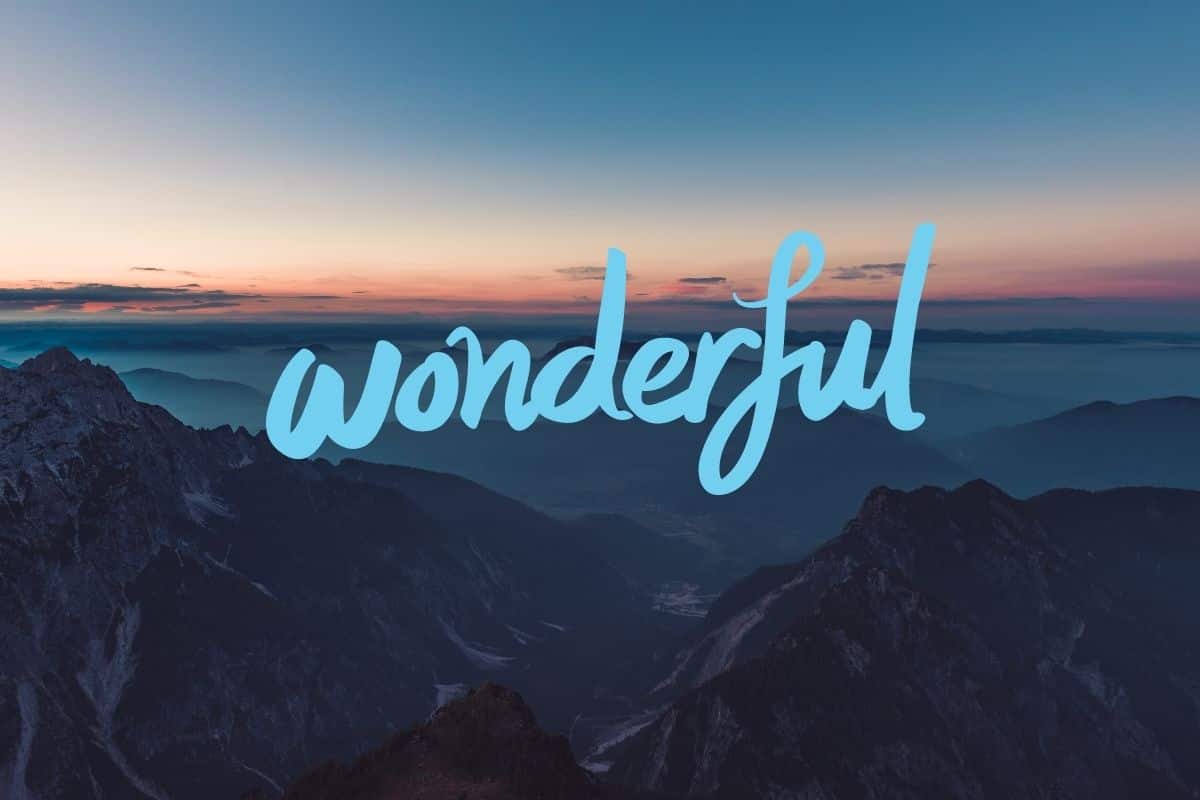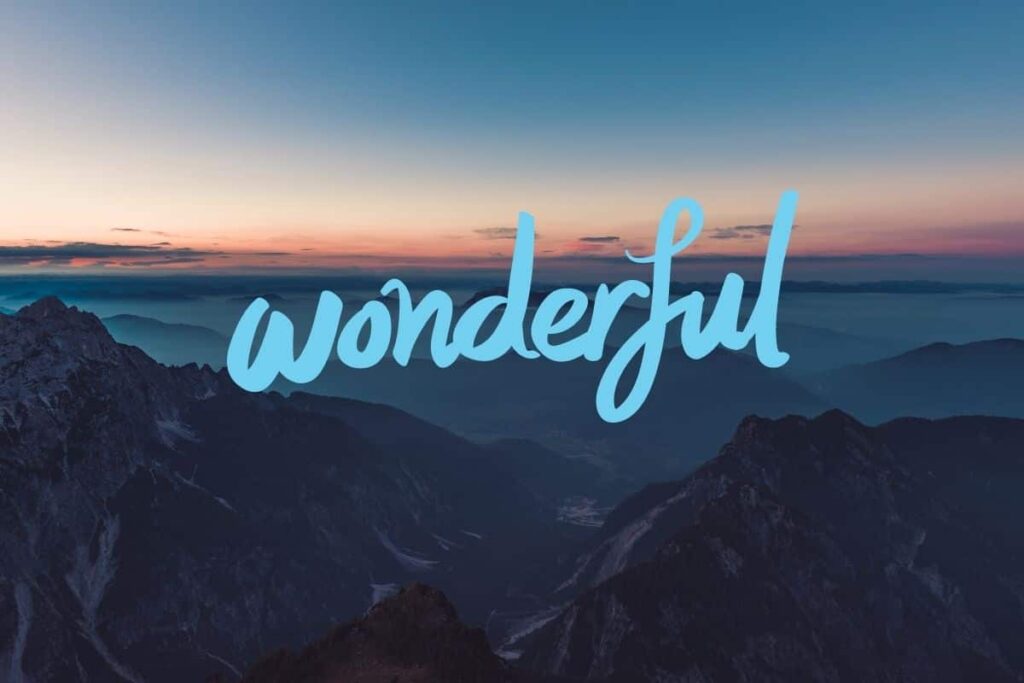 Wundervoll
Wundervoll as you may recognize means "wonderful" in German and is a frequently used word to describe something breathtaking.
German
Das war ein wundervolles Theaterstück.
English
This was a wonderful play.
Wunderbar
Wunderbar is also German for "wonderful" and is used just as frequently.
If you're Canadian, you may recognize this word for the carmel and peanut candy bar of the same name. It's not hard to see how this delicious chocolate bar got its name!
German
Hast du den wunderbaren Blumenstrauß gesehen?
English
Did you see the wonderful bouquet of flowers?
Wunderschön
Wunderschön is best translated with "beautiful" and can describe people, objects or landscapes.
German
Sie hat ein wunderschönes Kleid gekauft.
English
She bought a wonderful dress.
Check out our post on how to say "You're beautiful!" in German if you're interested in learning how to use beautiful when referring to people.
Alternatives to Wonderful in German
Describing something as wonderful can get a little boring. Additionally, wonderful may not be the exact word you're looking for to describe something exceptional. Here are a few alternatives to wonderful in German that can make your German a little more colorful and more accruately describe what you're trying to say!
Toll
Toll is best translated as "great" and is an enthusiastic expression that can describe almost anything.
German
Das war ein tolles Wochende.
English
This was a great weekend
Herrlich
Herrlich means "amazing" in German. It is often used to describe the view or very good food.
German
Das Steak war herrlich.
English
The steak was amazing.
Super
Super is used more frequently in German than in English and can be attributed to just about anything that's great.
German
Das ist eine super Idee.
English
This is a great idea.
Einmalig
Einmalig means unique or one of a kind, and it is usually associated with over the top, once-in-a-lifetime experiences.
German
Meine Geburtstagsfeier war einmalig.
English
My birthday party was exceptional.
Einzigartig
Einzigartig is a synonym of einmalig and used in the same way.
German
Seine Reise nach Australien war eine einzigartige Erfahrung.
English
His visit to Australia was a unique experience.
Traumhaft
Traumhaft means "dreamlike" or something out of a dream and is often used to describe vacation spots, holidays or great food.
German
Der Strand von Bali ist traumhaft.
English
The beach in Bali is dreamlike.
Himmlisch
Himmlisch means "heavenly". It can be used to describe anything that is extremely pleasant. It's a frequently used word that doesn't have a religious connotation in German.
German
Die Kartoffeln sind himmlisch.
English
The potatoes are heavenly.
Unglaublich
Unglaublich means "incredible" and can be used in a positive or negative way in German. Here's an example of unglaublich used in both contexts.
German
Dein Geschenk war unglaublich, danke!
Er hat schon wieder vergessen mich anzurufen, einfach unglaublich.
English
Your gift was incredible, thank you!
He forgot to call me again, it's just incredible.
Conclusion
Sometimes things are so out of this world that we struggle to find words to describe just how wonderful they are. That won't be a problem for you anymore, now that you're armed with a bunch of different ways of saying wonderful in German.
Wir wünschen dir noch einen wunderbaren Tag!, or "We wish you a wonderful rest of the day!"