The Three Best French TV shows on Netflix [2020]
All the best French TV shows Netflix — Genuinely good TV shows that you can watch either to learn French or to just have a good time.
Watching TV shows on Netflix is one of our favourite ways to help with improving language — or even just to escape to a different country and to "travel without moving.
But not all the best French TV shows are on Netflix, and it's not clear which French TV shows on Netflix are the ones worth watching.
And let's not forget that French TV shows are not just good for learning French — they're often just genuinely good shows. So much so that we can't wait until the next season of a couple of these TV shows come out again!
Let me point out that this is a subjective list. There are a lot of French TV shows on Netflix and we've flicked through a lot of them (and watched some to completion). But these were the three TV shows on Netflix that we enjoyed the most out of all.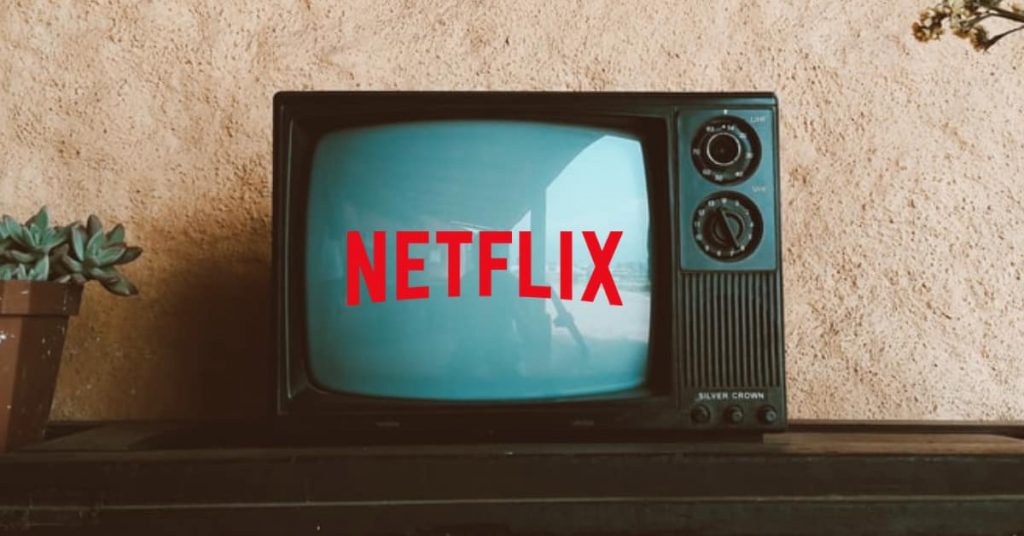 We also tend to have a preference for TV shows that aren't just vanilla depictions of France. We have a strong preference for ones that show complexity — diversity of race, wealth, and culture. After all, France is much more complex than cheese and old villages.
Luckily, there are quite a few French TV shows on Netflix, as well as quite a few other French-language TV shows that aren't from France. But which are the best?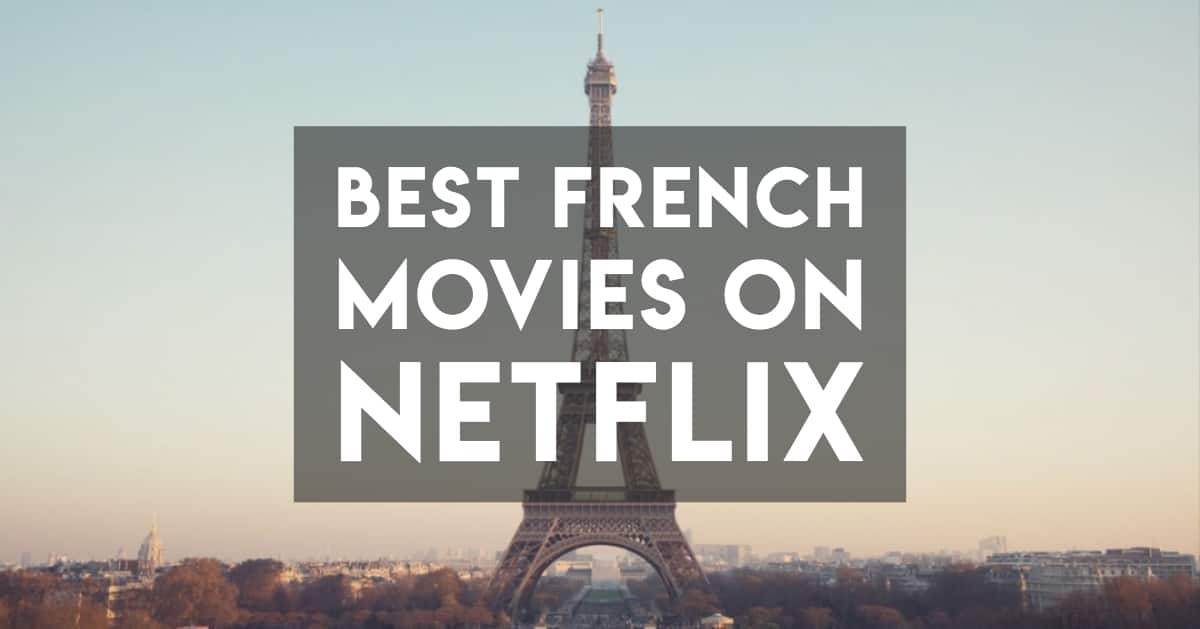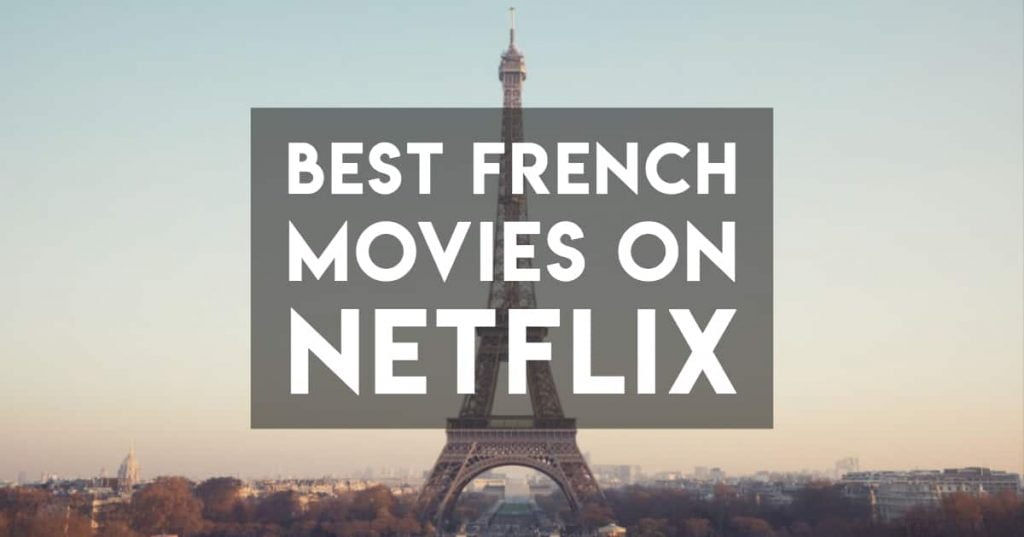 We did the hard work of watching a bunch of French TV shows on Netflix (from an episode or two to a whole series) to figure out which ones were the best.
By the way, you might also our quick guide to learning languages through Netflix. The most important bit is the Chrome plugin to see subtitles in two languages at once.
Become a Discoverer
Like this guide to French TV shows on Netflix? Join our humble email list. Get awesomeness in your inbox.
Can't see these French TV shows on Netflix? Use a VPN
Sometimes we have to use a VPN to see movies or TV shows on Netflix.
We have to do use a VPN when
A movie or TV show isn't available in the country we're in (We're not always in a western country with all the media rights)
We can't get the subtitles in the same language. E.g. when we were watching French movies from Tanzania, the two subtitle options were English and Swahili. Not that useful!
Sign up to NordVPN
They're currently running a limited-time deal on annual plans.
A VPN is like a virtual tunnel into another country. It lets you pretend that even though you're in Tanzania, your computer identifies itself as being in the US (or Europe or wherever else works for you).
Aside from that, VPNs give you privacy benefits. Nobody can locate you using your computer's address, and nobody on local networks can snoop your data.
We recommend NordVPN for four reasons.
Firstly, it's based in Norway — so it has strong privacy laws, and doesn't share data with the UK, Australia, and the USA.
Secondly, it's the cheapest good service cheap — just a few bucks a month (on a 2-year plan).
Thirdly, one subscription can be used on six devices — enough for two to three people.
And finally (and importantly, and not true of many VPNs), NordVPN works great with Netflix! (Netflix blocks many VPNs, and some aren't fast enough).
Anyway, read on for our recommendations of the best French TV shows on Netflix.
2015 (3 seasons), Drama. IMDB: 8.3. Rotten Tomatoes: 99% (audience). Allociné: 3.9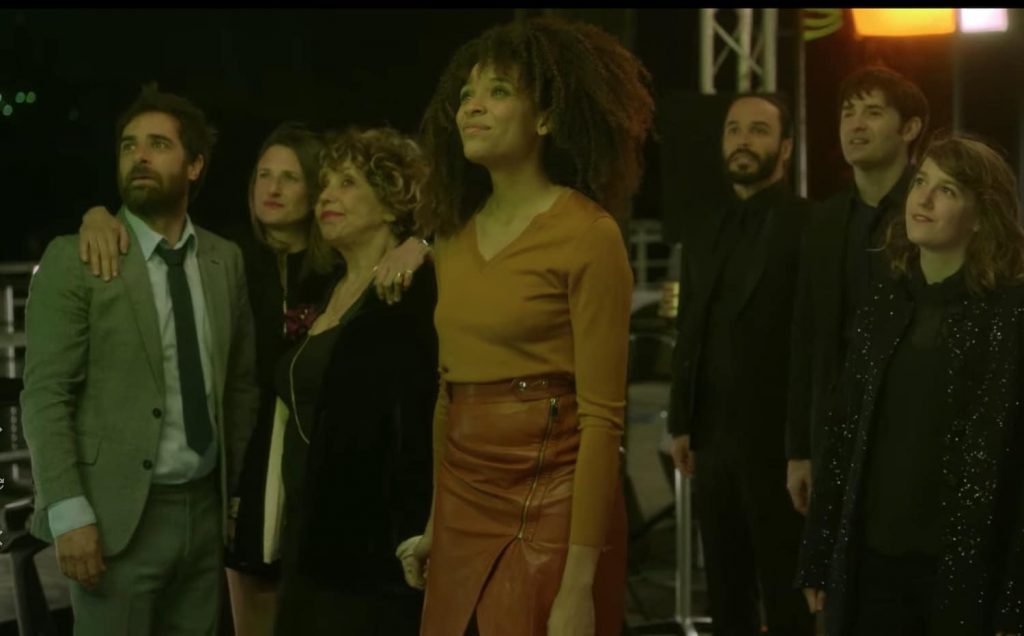 There's so much to love about Dix Pour Cent ("Ten Percent"), a TV drama that's about a talent agency in Paris. I really can't wait until the fourth season (which is out but not yet on Netflix)! It's really not just one of the best French TV shows on Netflix; it's one of my favourite TV shows.
Firstly, the characters and the acting are just great. There's the whole range of people in there — the nervous secretary in love with her boss, the talented but overlooked daughter who just wants the affection of her dad, and the openly gay female executive who is fascinating to watch both at work and in her relationships. And that's not even half of them.
Secondly, the story is really fun — a bit like Mad Men, the story of the ups and downs of an agency in a competitive market that's more about personality and connections than anything else.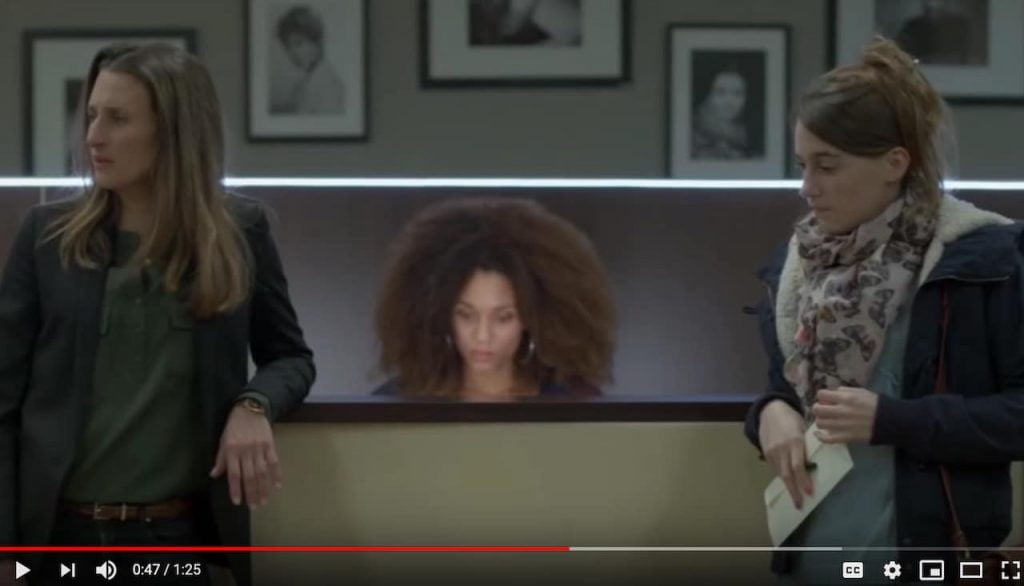 Thirdly, every episode has a cameo from a famous French or French-speaking celebrity who plays themself. It's an awesome list of cameos, to the point where when we didn't know someone, we felt compelled to look them up to remember what they were in (we love French cinema, but we're not experts).
Some of the cameos included
Cécile de France (we first saw her in L'auberge Espagnol)
Line Renaud (long career)
Monica Bellucci (she's Italian but has a long history in French films)
JoeyStarr, originally famous as a rapper from the French outfit Suprême NTM, but also an actor and producer
Julien Doré, a singer-songwriter as well as an actor. He plays a really funny storyline in which he has written and directed an erotic musical "L'Océan Jouit") ("The Ocean Comes")
Isabelle Adjani, who was in The Driver (a Hollywood film), and is in Le Monde est à Toi ("The World is Yours"), also on Netflix
Fourthly, the cast is diverse enough to keep things interesting. And the story touches on many contemporary social issues like sexism in the film industry (one story was about an actress who refused to do a nude scene even though it would cost her the film), race (many stories about a Black actress and the challenges she faces), and class.
Finally, Dix Pour Cent is replete with expletives and slang. I reviewed so many swearwords I made a whole article about the casual spoken French spoken in Dix Pour Cent (which pretty much covers all the slang I know). Learned a few new ones, too. Worth a read.
Au Service de la France (A Very Secret Service)
2016 (3 seasons), Comedy. RottenTomatoes: 100% (audience). Allocine: 3.7. IMDB: 7.8
Au service de la France is ridiculous from the first few minutes you watch it.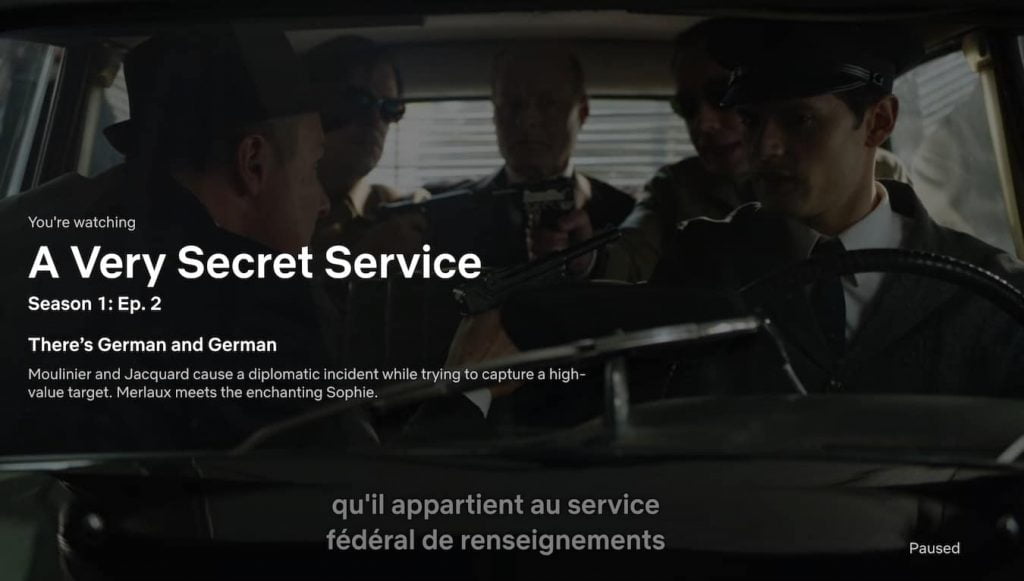 It's best described as a workplace comedy, with dry humour like that of The Office (but without the mockumentary side), a "well-calibrated balance between homage and parody" (IndieWire). Kind of like a modern Pink Panther, poking fun at spy life against the backdrop of France during the Cold War, or like Archer, but far less extreme.
The show is set in the 1950s at a time when an obviously less racially-sensitive France is struggling with independence movements in its African colonies. On top of this are several other counter-cultural movements including feminism and New Wave cinema. The protagonist is a fresh-faced cadet named Merlaux who is determined to make it through his unnecessarily complex training, despite not being sure when the training started or what it consists of.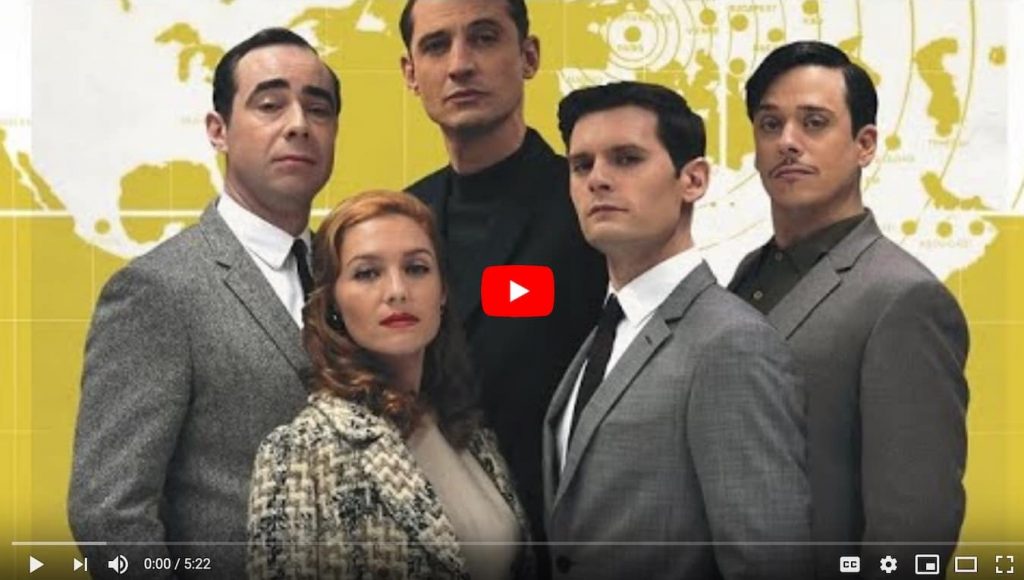 I really like Au service de la France because it's one of the more slow-paced French TV shows on Netflix. There's a lot of silence, and no constant music or background noise. It doesn't ram the comedy down your throat.
"[The French] friends with the Germans? C'mon… they don't eat a proper breakfast, they're always on time for things, they only listen to opera… they're not human, those guys. Oh also they were not correct in the thing with the Jews"

Au Service de la France, episode 2 (my translation)
The problem is that being a spy, it turns out, isn't about intrigue and mystery, but rather battling an endless amount of bureaucracy, dealing with ridiculous characters at the office, and navigating workplace romance.
An easy watch, definitely recommended.
Plan Cœur (The Hook-up Plan)
2019 (2 seasons). Comedy. IMDB: 7.3. Allocine: 3.3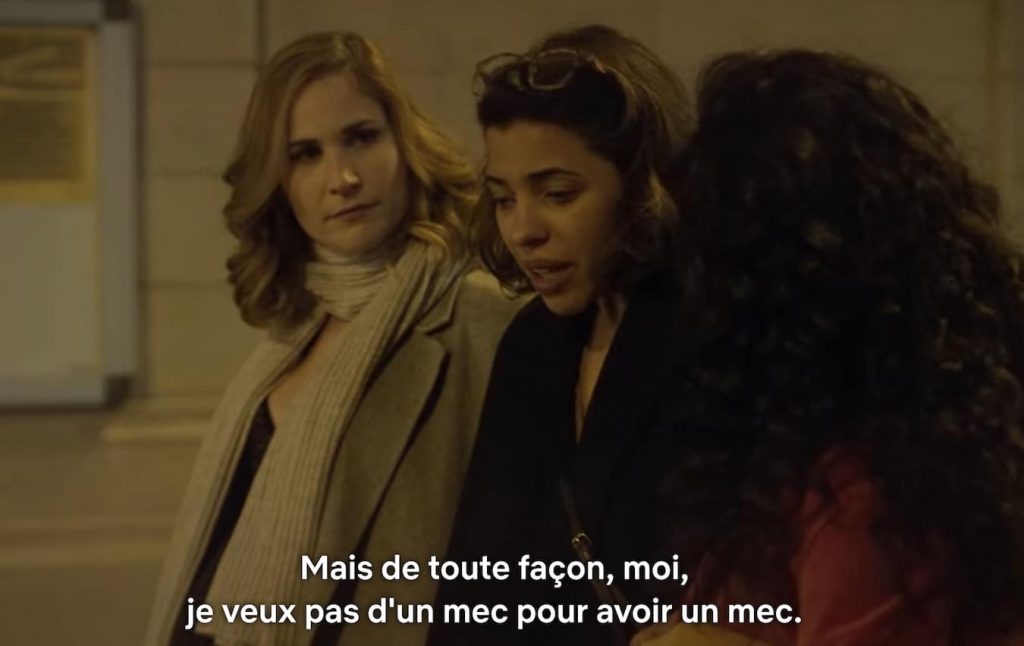 Plan Cœur, or "The Hook-up Plan" as it's known in English, is a comedy about a girl who is having trouble getting over her ex of two years ago. She hasn't dated anyone in a while or gotten any bedroom action. To break her dry spell, her friends set her up on a date with a male prostitute. Only problem is, she starts actually liking him. And maybe he her…?
This is definitely a lighthearted and somewhat silly show. There are other more intense French TV shows on Netflix, but sometimes we all need a little fun in our lives.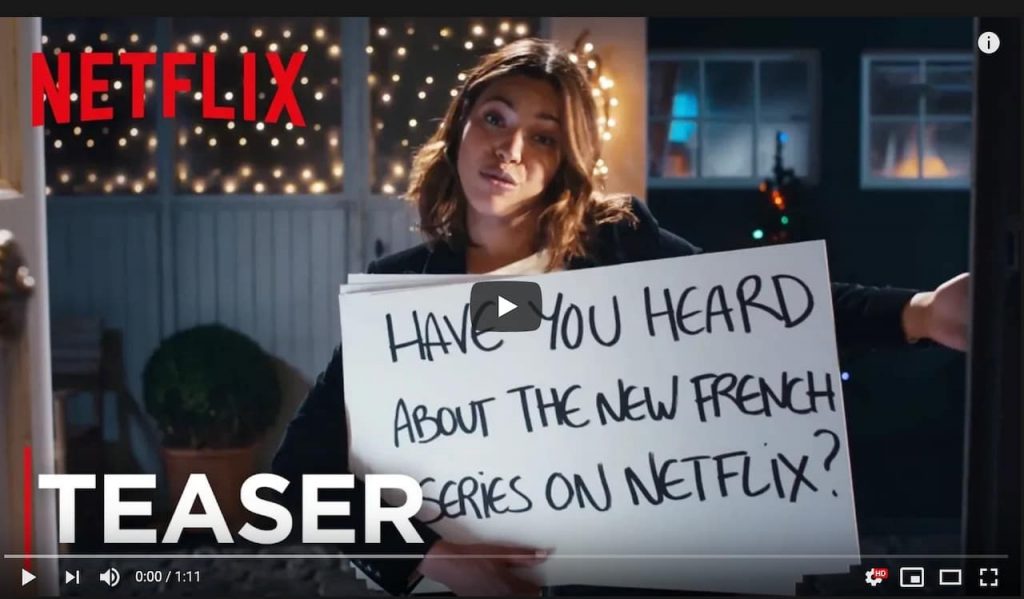 But what I really enjoy about this show as a non-native French speaker is that it's replete with cusswords and casual language between friends. So it gives me a window into casual French that I don't often have when I'm out of a French-speaking country.