The Best Travel Gifts for Men — Ultimate List (2020)
Looking to buy a gift for a man in your life who travels a lot? This is our ultimate idea repository of travel gifts for men. (And yes — they'd all be great gift ideas for women, too!)
For some reason, people find it hard to give me (a man) gifts, even though I think I make it painfully obvious. I like a lot of things… and obviously, I like to travel.
Travel is the part that makes it hardest because as a hardcore traveller, I like things that I can travel with and that help me in my day-to-day life.
To that end, I thought I'd make my partner's life easier by writing down a list of extremely unsubtle hints in this list of travel gifts for men as a list of what I'd like for Christmas, my birthday, or any other day we can come up with between the two. You're welcome, and thank you!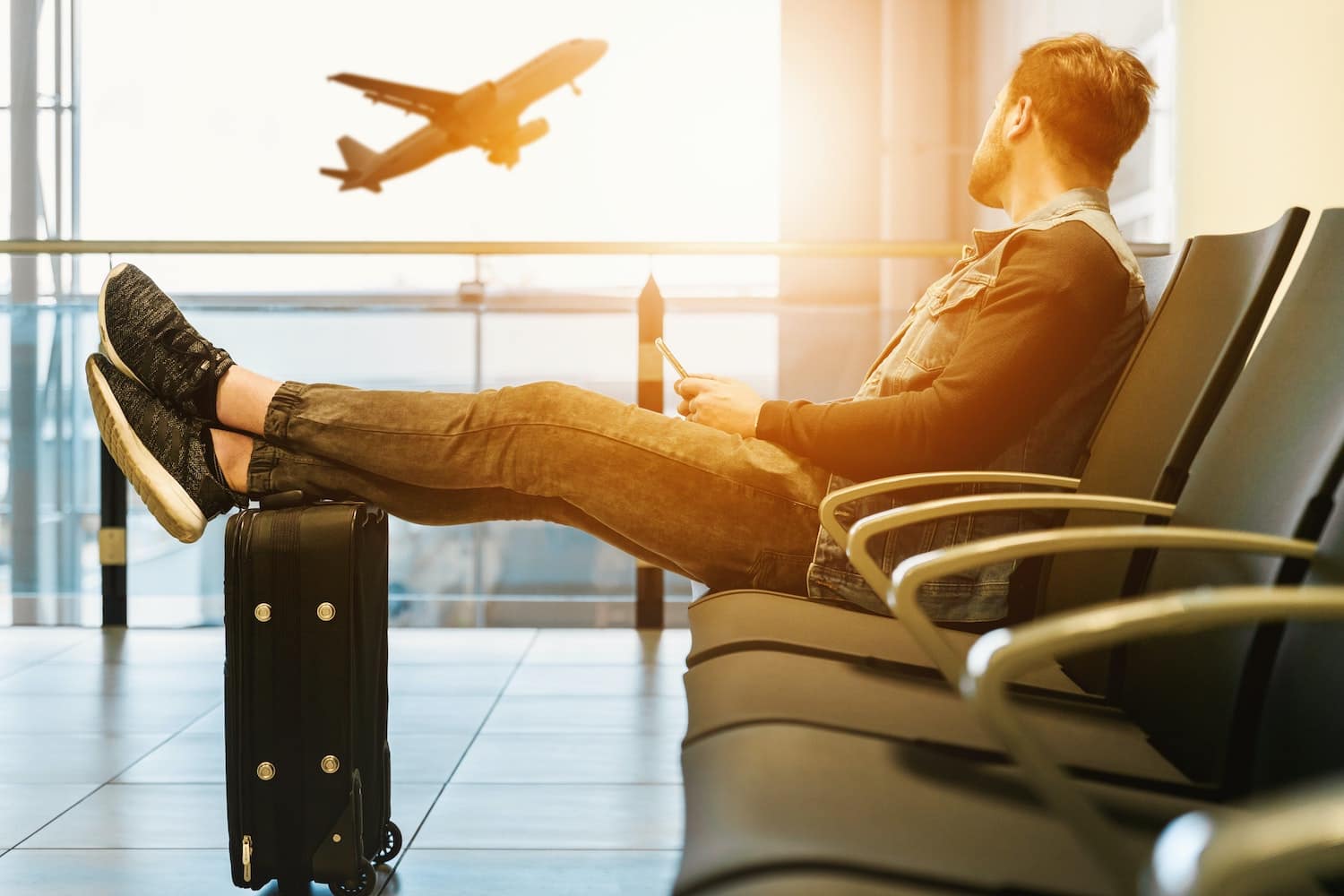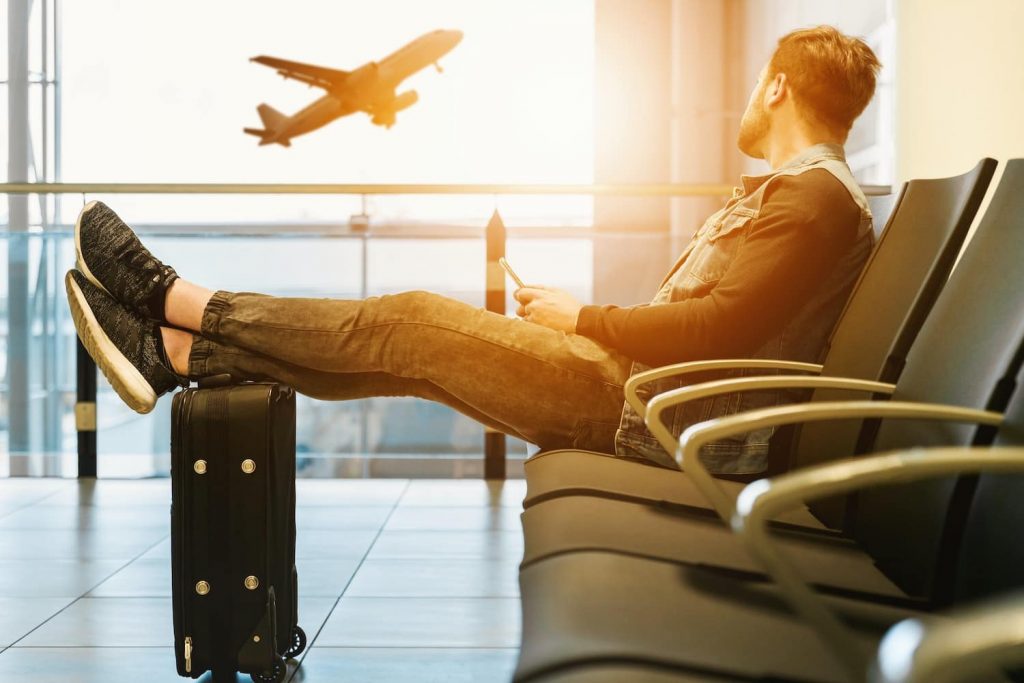 Travel Coffee Gear Gifts for Men
If there's one obsession I have, it's … well it's hard to choose, but coffee is near the top.
I start every morning with a well-crafted cup of coffee. I take this kit with me everywhere — even backpacking, or on overnight motorcycle trips with nothing but a tail bag.
The most important four things to have are:
Great coffee (Go buy some from your nearest roaster!)
A brewer (the AeroPress)
A grinder (I use an absurdly expensive Comandante C40, but I recommend a cheaper one)
I also use scales, but I admit that I'm nerdier than most people! Throw those in as an extra for the gift pack if you want, though.
Here are some great coffee brewing travel gifts for men.
Whether for home or for travel, the AeroPress is a great place to start.
The AeroPress is so versatile that not only is it used at home, you can go into fancy cafes and pay over US$5 a cup for a hand-brewed espresso coffee.
The AeroPress is like a drip filter but with a big piston to force the coffee through the filter, like a giant syringe.
The AeroPress is lightweight, easy to use, and basically foolproof — making it one of my favourite travel gifts for men who obsess over coffee.
Filter — Aeropress Metal Filter
You use this metal filter in an AeroPress instead of paper filters. This isn't so much to save paper (it's a tiny amount of paper, and can be re-used, too) but to avoid having to constantly refill paper filters — which can be hard to find in remote parts of the world!
My pick of metal filters is the Able Brewing Equipment filters.
Metal filters let some fines through, which gives the coffee more body and flavour.
This set of two lets you choose between different styles of brewing — "coffee"-like and "espresso"-like. Never mind those vague definitions; just try both. Or go with "coffee" like for most kinds of AeroPress coffee.
There are lots of coffee grinders that are good, but they're not portable. And there are lots of portable grinders that aren't good. And then there are just lots that are expensive!
The Porlex grinder is made in Japan and is extremely durable, very compact, and high-quality enough to make decent AeroPress or filter coffee. I've used it for years. On top of being very versatile, it's very affordable.
My favourite part of the Porlex grinder is how portable it is. It fits perfectly into the stem of the AeroPress. So it's great for travelling when space is at a premium!
And it's easy to use: when you fill the canister with grinds, it's always around 20-25g, so I fill it to the three-quarters mark for one AeroPress. (But I takes scales, too.)
Travel Lifestyle and Accessories Gifts for men
The following ideas for travel gifts for men are everyday lifestyle things like wallets and watches but geared towards the heavy traveller (people like me).
Travel watch — Gasio G-shock Rangeman
Watches always make great travel gifts for men — especially when they're watches that are geared towards travellers. I've always been a die-hard Casio fan, because they're designed to be unbreakable. I wear my G-Shock to the gym, a place where many take off their fancy watches, lest they get scratched.
The G-Shock Rangeman is a specialist G-shock that's built like a tank. It might seem like an unusual choice of watch, but that's until you hear its features.
Firstly, it's indestructible. G-shocks are designed around a "triple 10" concept — they're water tight up to 10 bars of pressure, have a 10-year battery life, and can stand being dropped from a height of 10 metres (about 33 feet, or a few storeys high).
Secondly, this G-shock has everything a modern traveller would want. It has GPS, time sync, and it's solar powered.
Thirdly, it looks awesome. It's not hard to imagine why G-shocks are one of the favoured brands by military people worldwide.
I've had a G-shock for years, and basically never take it off.
Kindles are wonderful to have. It's an entire library in a device that's as light as your phone and very gentle on the eye.
Ever since we moved our whole libraries to Kindle, we've stopped buying paper books. Yes, some people love the feeling of paper between their fingers, but it's a small price to pay for having a much lighter backpack.
There are other e-readers out there, but nothing beats the convenience and breadth of Amazon's library.
Noise-Cancelling Earbuds — AirPods Pro
Getting rid of the noise in an aeroplane — or a bus we were recently in, that was blazing Tanzanian Bongo Flava music non-stop for eight hours — can be transformative. You can arrive feeling sane instead of frazzled. And you might even sleep!
Headphones are awesome, but they're hard to sleep with, because they press against your ears in weird ways. So my recommendation is earphones. And there are really no better noise-cancelling earphones than the AirPods Pro.
I even use AirPods Pro on a motorcycle to block out wind noise, and they work fantastically under a helmet.
I've tried other noise-cancelling earbuds, but even though I have moved away from Apple phones at times, I still find AirPods Pro to be the best.
You can either carry a bunch of different wall socket adaptors in which to plug your USB adaptors… or you can just carry a universal travel adaptor like this one.
We constantly find ourselves accumulating adaptors. We're always worried we'll be stuck in some airport and not be able to recharge anything!
But with a universal travel adaptor with USB outlets those worried vanished.
Couple it with a small power board you have lying around and you'll have wall sockets for days. This is definitely one of the more affordable travel gifts for men, too!
Picking the right shoe for every man for travel would be hard if something like Allbirds didn't exist.
Allbirds are amazing shoes for a lot of situations. They're formal enough for a casual office or for a day outing, comfortable enough for light training, and just perfect for trekking through a city all day.
Plus, because they're made of wool, they are both warm and well-breathing, so you never get stuffy.
And it's always the right time to buy Allbirds as travel gifts for men. The price never changes, and they never go on sale.
A word of warning — don't buy the cheap Amazon alternative to Allbirds. We'd recommend it if it were any good, but it's not. They're half the price but less than half the quality.
Sometimes you just want to chill out in your Airbnb's room and watch some Netflix after a long day of being outside.
Or sometimes you're staying indoors on a rainy day while travelling and cooking, and want to have some music going.
Either way, a portable Bluetooth speaker is a great thing to have with you. JBL Bluetooth speakers have good sound quality, are reliable, and very rugged.
This charging pack is one of our best friends. It's always there for us!
We use it all the time — sometimes even when we just can't be bothered taking a phone to another room to charge. But often we use it while hiking, on motorcycle rides, or on trips.
The best part about it it charges off USB-C, and uses the same cable to charge your phone or laptop. Yep — this pack can keep a small laptop (like a MacBook Air or Macbook 12 inch) afloat, or charge a large one (like a MacBook Pro) while it's not being used.
Why is it guys hang on to the same grimy wallet for years? They're waiting to be gifted another one!
The best wallet to buy as a travel gift is one that a) has space for at least a couple more cards and currencies and b) is RFID-safe so mischievous passers by can't charge your card for random amounts.
This wallet strikes a good balance between portability and usability.
Travel Photography Gear Gifts
These travel gifts for men are for the photographers among us who aren't happy with cellphone snaps. Cameras, drones, accessories, and more.
Travel-Friendly Cameras: The Sony RX100 (Two variants)
It's quite hard to pick the best camera for travel. Cameras are so diverse and so amazing. And the better phone cameras get, the better real ones do.
I've owned a dozen cameras and taken them to dozens of countries. Here is my best camera recommendation as travel gifts for men: The Sony RX100, which has been the go-to travel camera for over a decade.
The RX100 comes in two flavours. Both these cameras are compact (you can fit them in a shorts pocket), have a large sensor and a very sharp lens, have great build quality, and are very easy to use. But their lenses are different.
If you shoot more casually, get the RX100VA. It will do better at bokeh blur and low-light shots, but won't zoom as far. (And it's cheaper)
If you like to zoom really far, get the RX100VII. It'll zoom further, but it won't be quite as good as doing bokeh blur or low-light shots. (And it's more expensive)
For most people, I'd recommend the RX100VA. In practice, we don't zoom very far very often. (On safari, we had a specialist camera.)
The hallmark of travel gifts for men are those things that your male friends want without ever buying for themselves… and the latest GoPro is a perfect example!
GoPros just keep getting better year after year. The GoPro Hero 9 has a better display, a detachable lens, 30% more battery life, can capture 5K video and 20MP stills, and HyperSmooth 3.0 in-camera stabilisation that can even track the horizon (and yes, it's even better than the Hero 8's HyperSmooth 2.0). Plus more!
I actually think my favourite feature is "hindsight", where it captures up to 30 seconds of footage before you start recording, so you never miss a shot. Genius.
Drones fall into the simple category of things that are so cool they need no explanation. Drones are cool! Everyone likes them — they take great photos and videos that will wow ANYONE who sees them.
The Mavic Air range is the range of DJI drones (and DJI are the brand of drone) that are compact and portable but extremely useful in a range of situations. The Air 2 is the latest in the range, and has a bigger sensor, higher resolution, longer flight time, and a bunch more improvements over the original.
Joby Gorillapods are insanely popular among casual photographers and pros alike — so whoever owns one will be in good company. They're well-built and look cool in their unusual way!
Having a tripod is so convenient for taking cute travel photos and night shots. These Joby tripods can stand on the ground or easily wrap around a fence post or branch.
You can use this one for your camera, or you can use a similar one that Joby made for phones.
Outdoor Gear Gifts
Is the person you're buying gifts for an outdoorsy type? Then check out the below travel gifts for men who like to stay active and get out into the great outdoors.
A Leatherman multi-tool is one of those perfect gifts for guys because they want one but find it hard to choose. So buy them the best one!
The best multi-tool can do what you need, and nothing more. It's not too heavy, and it's not so precious you'll never use it.
There are fewer more classic travel gifts for men than a knife. But I'm telling you, you need more than just a knife — I speak from experience.
Aside from cutting, the Leatherman Signal has wire strippers for emergency electrical work (surprisingly often!), a hammer (again, very useful), and a can opener (literally saved us from going hungry a couple of times).
Plus, the Leatherman Signal weather proof. No more losing expensive gadgets to rust.
If the person you're buying a gift for is more of a traditionalist, they may just want a knife, one of the all-time greatest travel gifts for men.
In that case, get them the Buck 55 Pocket Knife. It has a very traditional construction, but everything a high-quality knife needs: its blade is less than 3.5 inches, making it legal to carry in most parts of the world (of course, check local laws), it's made of high-quality 420HC steel (the steel Buck uses on all their blades). Plus, it has a really useful "clip" shape.
Oh, and it is very well-made and gift-worthy.
Headlamps are SO useful. They're not just for camping.
Headlamps are great for night hikes, when your car or motorcycle breaks down and you have to do emergency repairs, or when the power goes out — like it does regularly in most parts of the world.
We like the Black Diamond ReVolt because it's bright, comfortable, from a great brand, and practical — you recharge it from USB. No more running out of batteries (or having to always carry spare batteries).
It gets dark all the time when traveling, and you need illumination. Power goes out. Or there's no power at all, like if you're camping in the woods.
Either way, yes, we can make do with our phone's built-in light, or use a convenient headlamp, but there's nothing as awesome as wielding a beam of light like a light saber!
Sometimes at the end of a long trail you just want to lie down and enjoy the scene, and when there are a couple of trees near each other in the shade, a hammock is the perfect thing.
These Eno hammocks pack really small and light, are very sturdy (we've used ours dozens of times), and are easily strong enough to support two people, though you should be prepared to be pretty snuggled up.
Giving a gift of a hydration pack is partly a gift for someone else, partly a gift for you… because now you'll have someone who can carry your stuff and give you convenient drinks.
There's still no better hydration pack than a Camelbak. They're easy to use, stylish, able to withstand a variety of extreme conditions, and 100% food safe.