All the Best French Movies on Netflix
All the best French-language movies on Netflix to show a different side of France
Watching movies on Netflix is one of our favourite ways to either passively or actively improve our language skills. But not all the best French movies are on Netflix, and it's not clear which movies on Netflix are the ones worth watching.
On top of that, life isn't all Amélie. We have a strong preference for movies that explore the realities of a France that's much more complex than cheese and old villages. So the movies below explore themes like race, culture, and identity, just like we do.
Luckily, there are quite a few French-language films on Netflix, of which many are decent. But which are the best?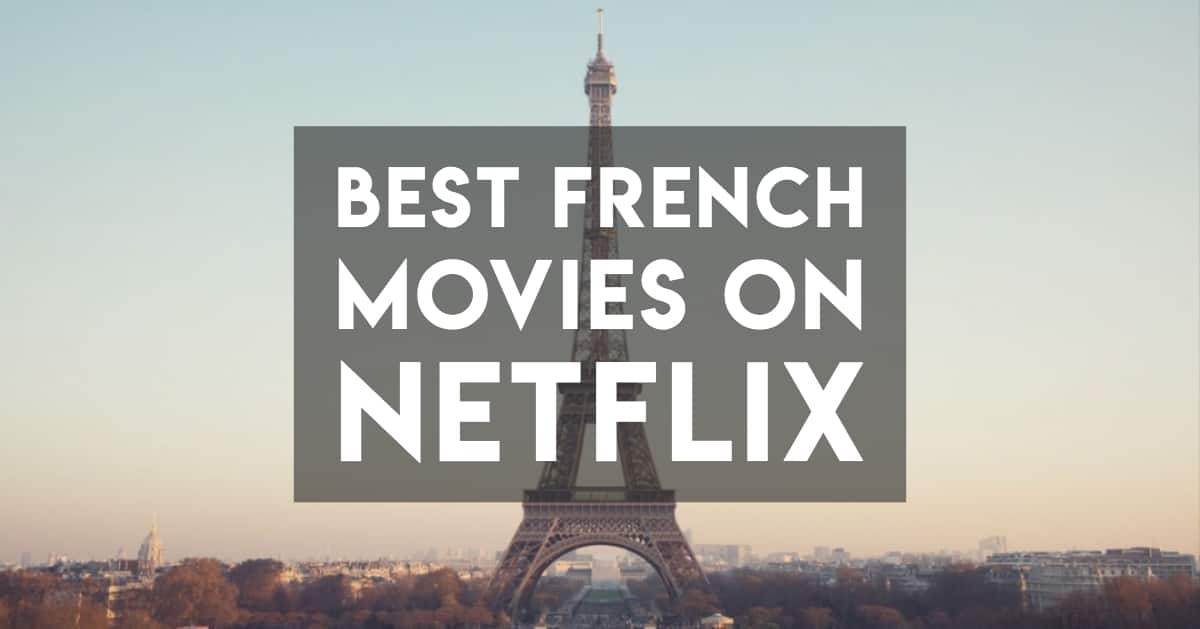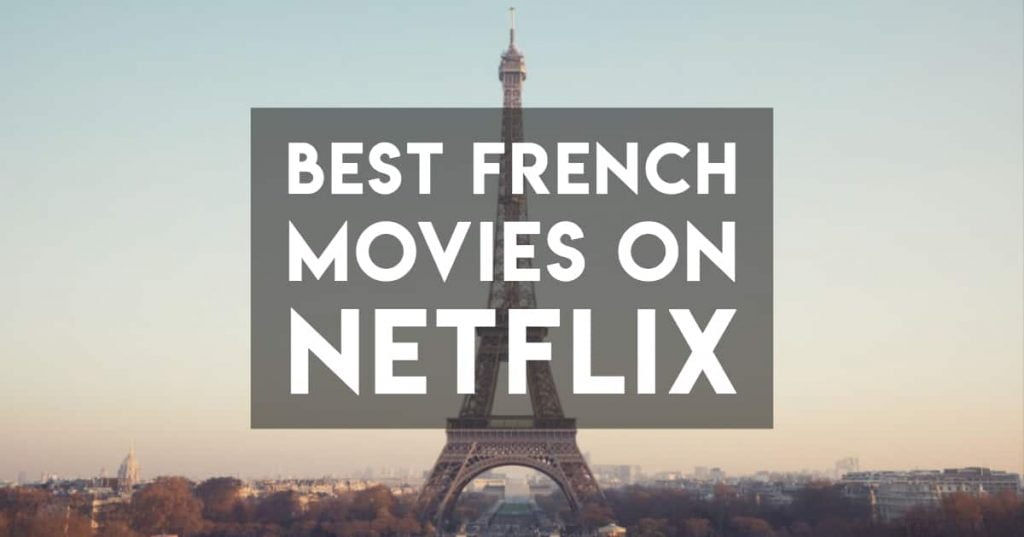 We went through a bunch of French movies to work out which are the best French movies on Netflix.
By the way, you might also our quick guide to learning languages through Netflix. The most important bit is the plugin to see subtitles in two languages at once.
Become a Discoverer
Like this guide to French movies? Join our humble email list. Get awesomeness in your inbox.
Can't see these films on Netflix? Use a VPN
Sometimes we have to use a VPN to see movies on Netflix.
We have to do use a VPN when
A movie or TV show isn't available in the country we're in (We're not always in a western country with all the media rights)
We can't get the subtitles in the same language. E.g. when we were watching French movies from Tanzania, the two subtitle options were English and Swahili. Not that useful!
Sign up to NordVPN
They're currently running a limited-time deal on annual plans.
A VPN is like a virtual tunnel into another country. It lets you pretend that even though you're in Tanzania, your computer identifies itself as being in the US (or Europe or wherever else works for you).
Aside from that, VPNs give you privacy benefits. Nobody can locate you using your computer's address, and nobody on local networks can snoop your data.
We prefer NordVPN for four reasons. Firstly, it's based in Norway — so it has strong privacy laws, and doesn't share data with the UK, Australia, and the USA. Secondly, it's cheap — just a few bucks a month (on a 2-year plan). Thirdly, one subscription can be used on six devices — enough for two to three people. And finally (and importantly, and not true of many VPNs), NordVPN works great with Netflix!
Anyway, read on for our recommendations of the best French movies on Netflix.
2019, Drama. IMDB: 7.1. Rotten Tomatoes: 100%. Allociné: 4.0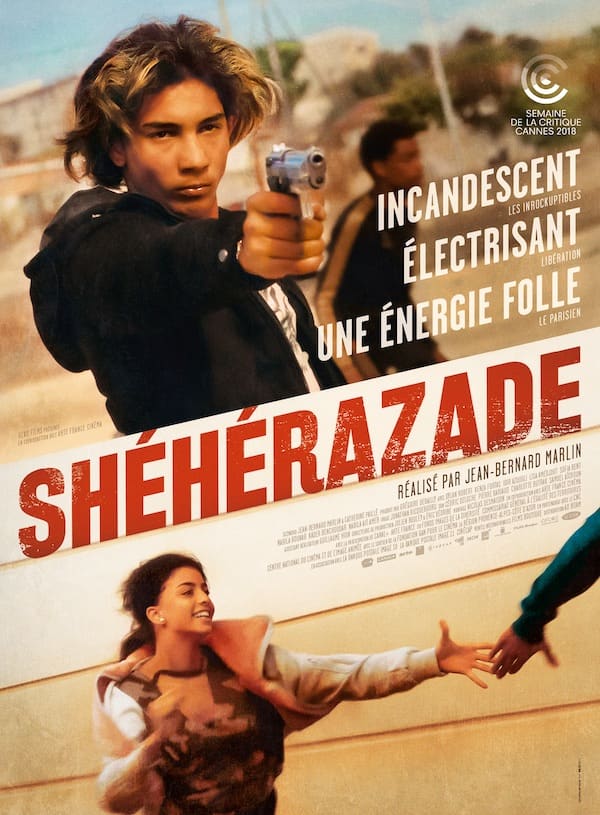 A quite bleak romance/drama between a 17-year-old drug dealer Zach (Dylan Robert), just released from juvenile detention and who promptly breaks parole, and a teen prostitute Shéhérazade (Kenza Fortas), set in the more dangerous parts of Marseille.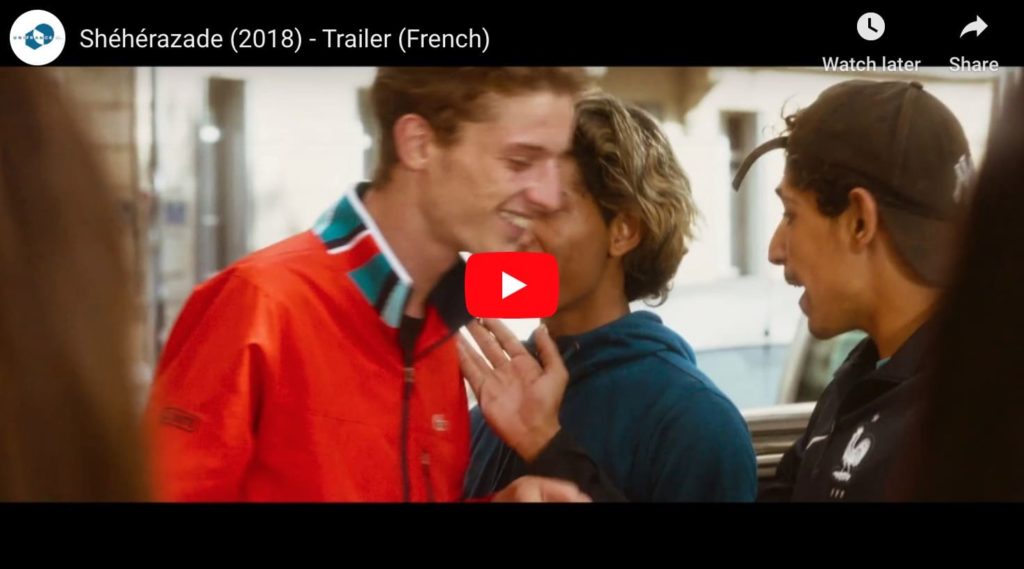 Just a warning… this film is no "Roxanne". It's without cliché. Rather than the classic story of Zach taking his prostitute girlfriend off the streets, he ends up proudly pimping her out and going to war for her in territory disputes and conflicts with his friends. Some scenes are pretty confronting emotionally because we watch closely how intensely their lives affect both of them..
What makes the film extra gritty is it's in cinema verité style, using non-professional actors and set in real locations.
Sometimes hard to watch, but also hard to stop watching.
2014, Anime, Drama. Won Critics' Week at Cannes. Rotten Tomatoes: 92%. IMDB: 7.6. Allociné: 4.1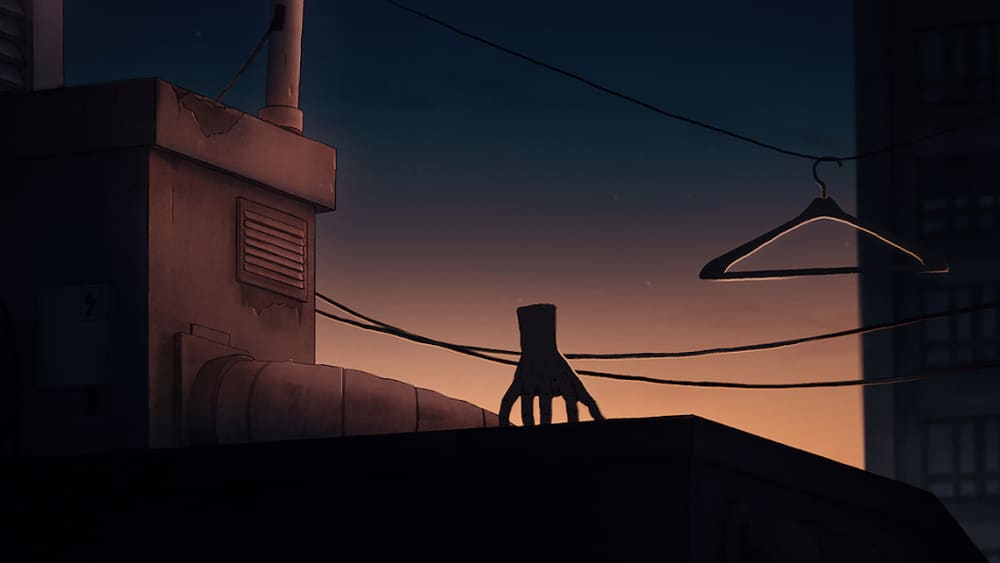 A strange animated feature, fittingly hand-drawn, told from the point of view of a severed hand, separated under ambiguous circumstances, and the epic quest to reunite with its owner. It's without dialogue (this hand doesn't speak sign language), but rich with meaning.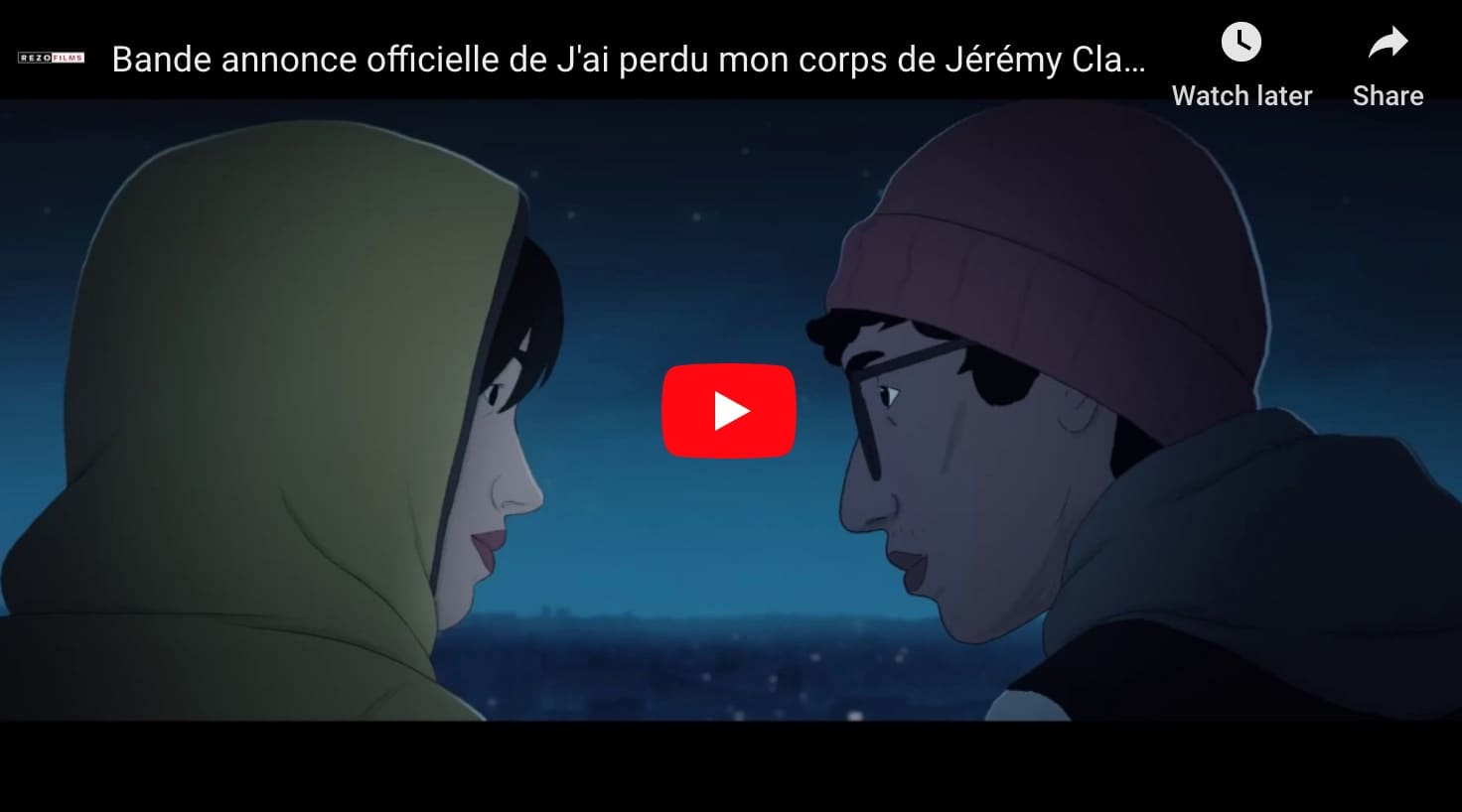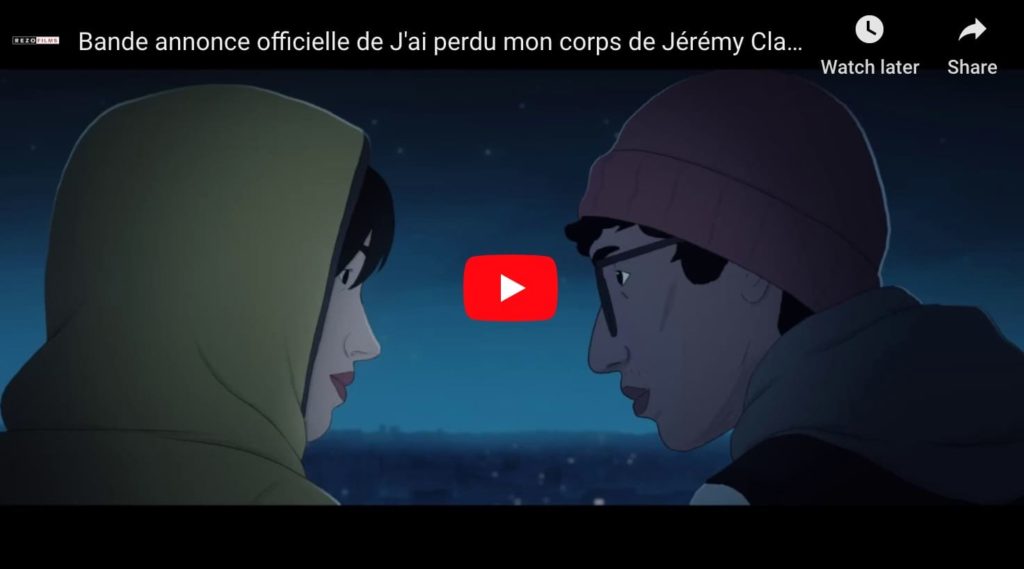 Slightly macabre, extremely original, creative, captivating, and unexpectedly poetic. One of those rare films where you're taken on a journey where every detail is significant, if not at the moment but later.
It's unconventional from start to finish but audiences love it, and you might, too.
2018, Comedy. Rotten Tomatoes: 95%. Allociné: 3.6/5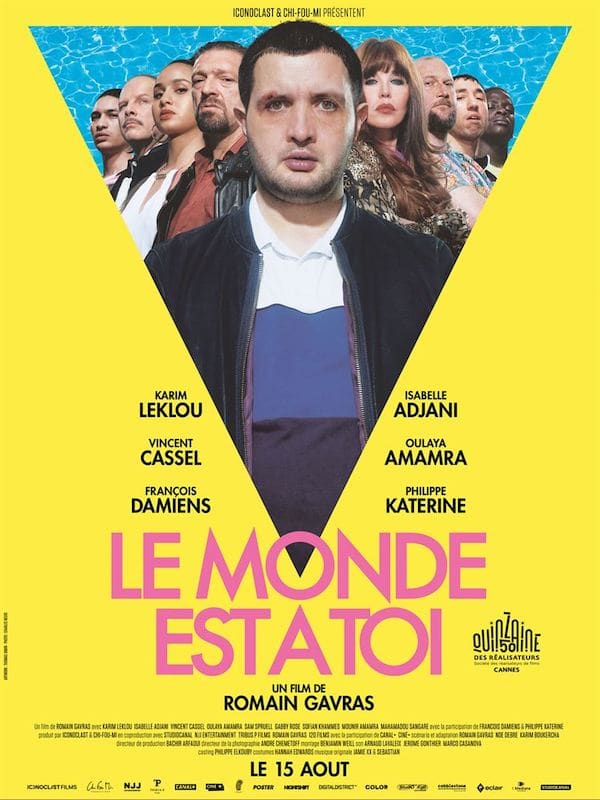 Sometimes you have to have a bit of fun, and this film is that.
Le Monde Est À Toi is an old-school Tarantino-esque comic caper about a small-time and somewhat naive criminal Farès (Karim Leklou) looking to go clean by buying an ice-pop franchise in Morocco, but who is drawn into one last run when it turns out his ridiculously OTT blingy mother Danny (Isabelle Adjani) gambled away the money he was going to use for that deal. Predictably, nothing goes smoothly and the film is constant chaos.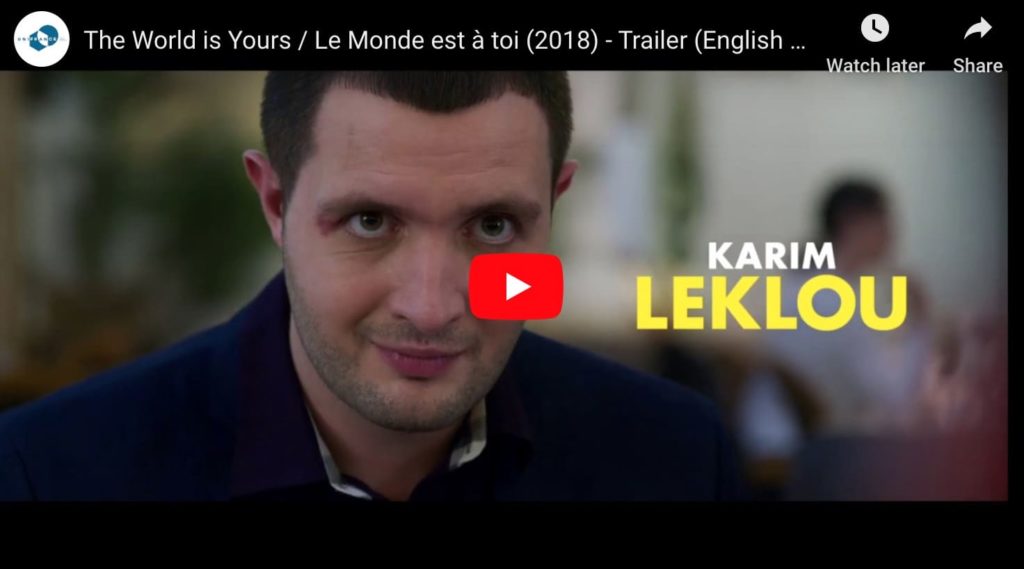 What makes Le Monde Est À Vous special is that the heroes of this film are second and third-generation immigrants of Moroccan and African descent, aware of their immigrant roots, looking to make it big. The references to "Scarface" don't end at the title — they mention it in the film, too. There are almost no white characters in the film other than Vincent Cassel, who you might remember as "Vinz" from the 1995 classic La Haine (which I talked about in Remembering French).
2016, Comedy/Drama based on a true story. IMDB: 7/10, Allociné: 3.9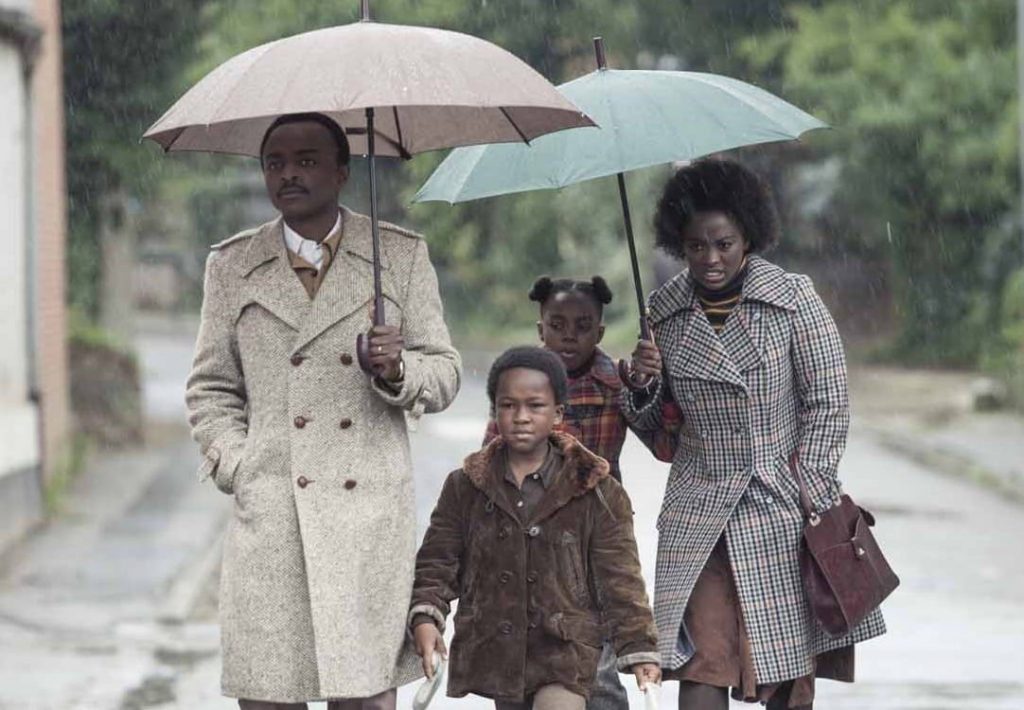 The story of a Zairian doctor Seyolo Zeyoto who graduates medical school in France and who moves his family to a tiny village in the north of France to work as the town doctor — in a place where they're seemingly the first black people the villagers have ever met.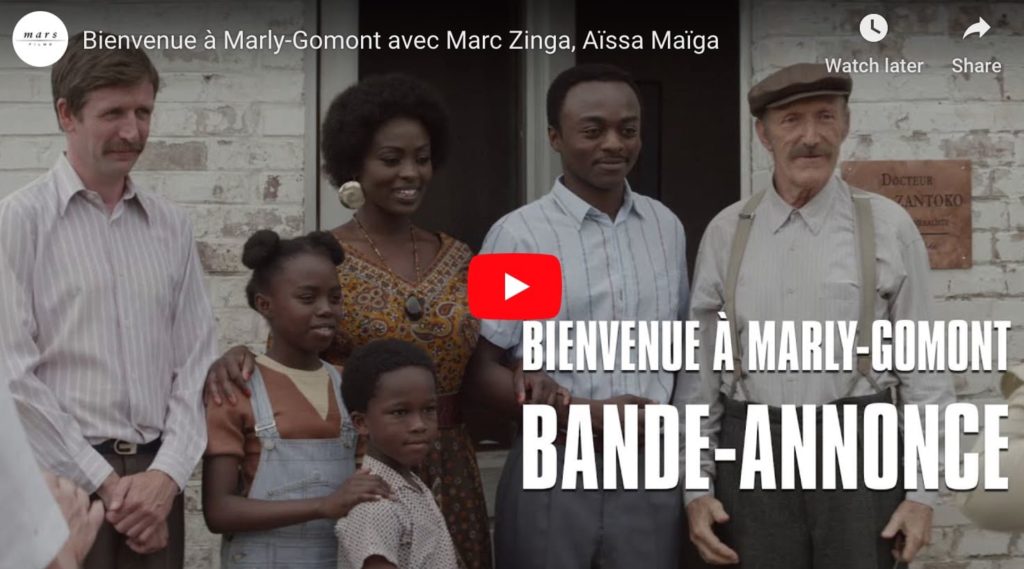 Seyolo had turned down the opportunity to be the personal physician to the President of Zaire in an attempt to get out of the cycle of corruption. But the problems start when he lies about where they're actually headed in France, telling them it's in the "north of Paris" when it's actually just a tiny town.
The doctor and his family aren't well-received by the locals, who prefer to go to a neighbouring village rather than be treated by a "shaman". Over time he wins them over, although not without family drama in the meantime.
Bienvenue à Marly-Gomont is based on the story of the father of a French rapper, Kamini, who wrote the film. Kamini had released a hit single (topping the charts) in 2006 called Marly-Gomont about life growing up in a rural French town in the only black family.
Here's one verse from it:
Tu parles j'avais 6 ans premier jour d'école et bein j'ai chialé à cause de ces petits cons
Tu sais comment ils m'appelaient
Hé bamboula, hé pépito hé bamboula hé l'noiraude hé
Dans la bouche des enfants réside bien souvent la vérité des parents…
Yeah right, I was 6 years old, first day of school and I was bawling my eyes out because of those little pricks
You know what they called me? Hey negro, hey coon, hey negro, hey sambo*
In the mouths of children lives the truth of their parents…
* The French words were older (but always bad) racist epithets used against black people.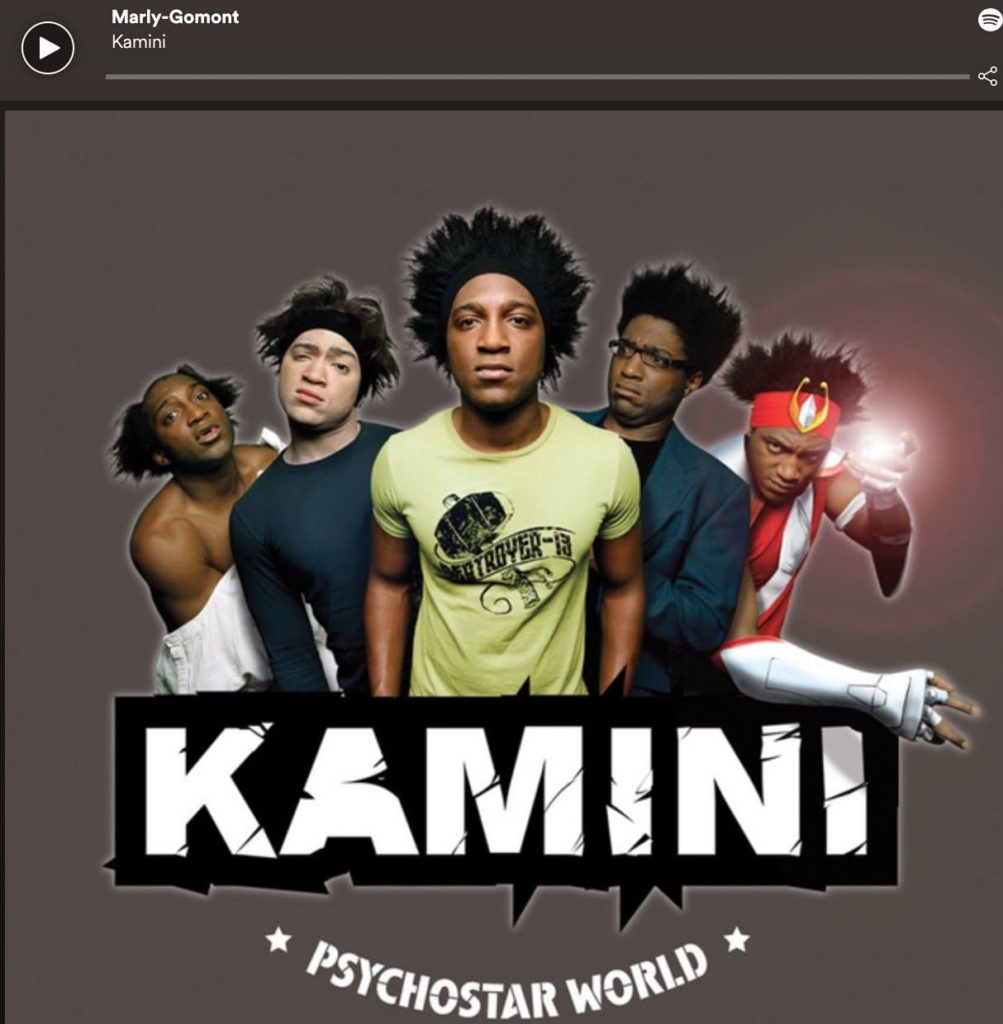 2015, Comedy. IMDB: 6.2/10. Allociné: 3.5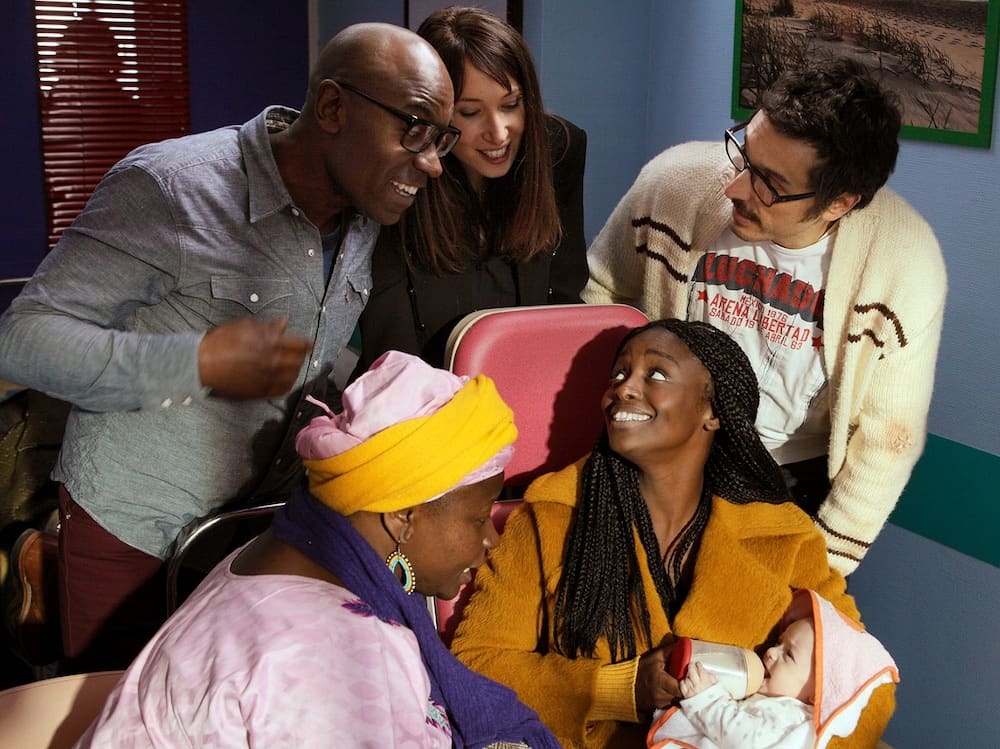 A light-heartedly awkward comedy about a Parisian black couple who want to adopt a baby… who is white.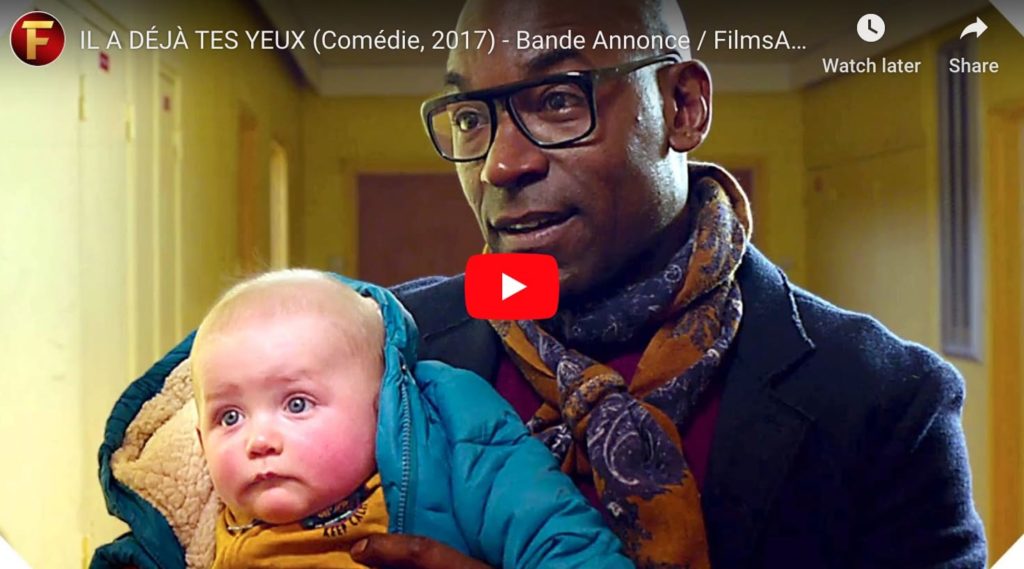 It's filled with one-liners and scenes where you feel awkward for watching, like people saying "isn't this usually the other way around?", or people assuming the mother is the maid, that make you realise it would never happen the other way around.
But there's more depth to it too, like the impact on the extended family of having a white baby a family that has experienced racism at the hands of white people, and whether they can accept the baby as one of their own.
2010, Drama/War. IMDB: 7/10. Allociné: 4.1/5.
A drama set in the 1940s during the Jewish Holocaust. The story centres around a young girl named Sarah who locks her younger brother Michel into a closet to protect her from the French police, keeping the key.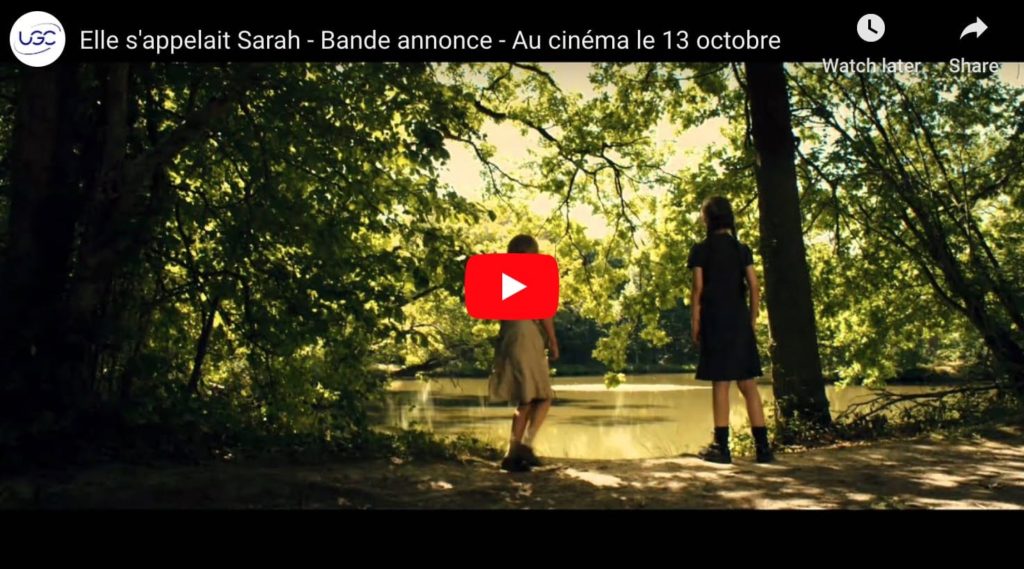 Sarah is captured, and half the story revolves around her attempt to escape to get back to the closet to save her brother.
The other half of the film is about the journalist commissioned to investigate stories about the Vel' d'Hiv Roundup of Jews in German-occupied France. There's a twist involving her own life that links it directly with that of Sarah from sixty years prior.
It's definitely a dramatisation, with a few improbably twists that are there for your pleasure. But it tells a personal story about the Holocaust, anyway, and tells it well.
2019. Drama. IMDB: 6.4, Allociné: 4.4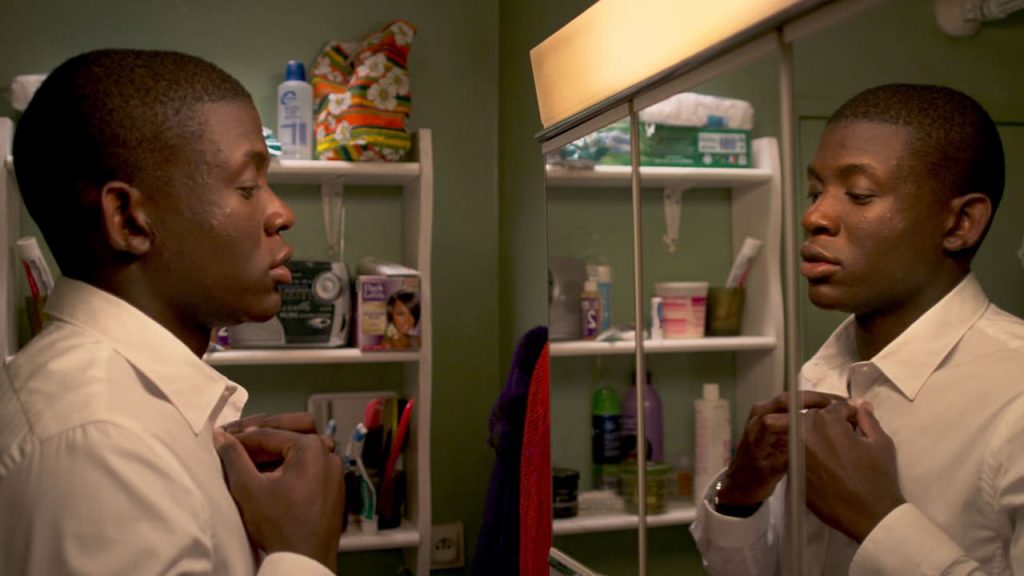 A story of three Malian brothers who live on the poorer outskirts of Paris (the Banlieux), and who live separate but inevitably connected lives.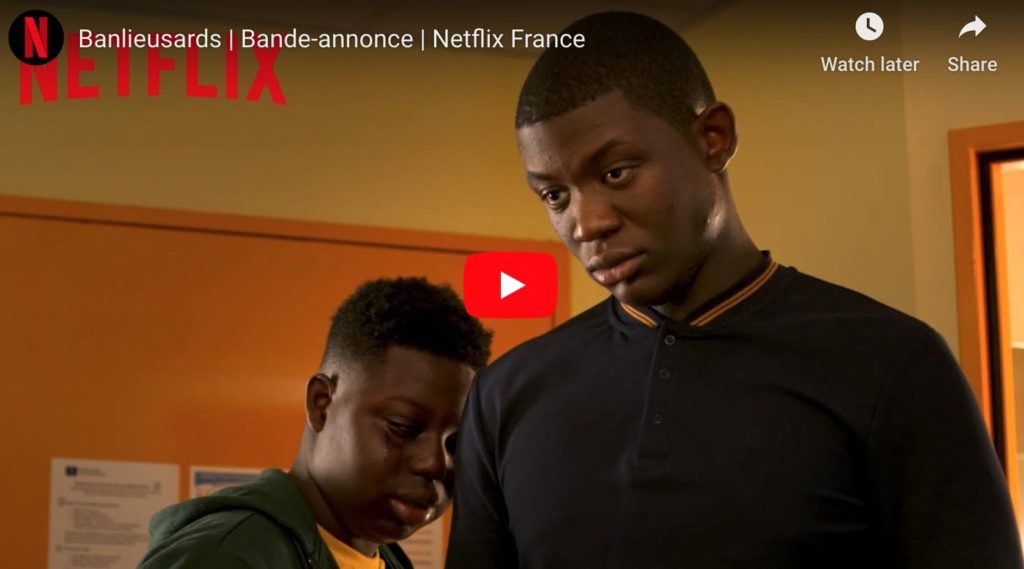 The eldest brother is Demba, a drug dealer who has a flashy car and always has a wad of cash in his pocket. The middle one is Soulaymaan, who goes to law school in central Paris. The youngest is Noumouké, still in school and too young to have picked a side, but ends up getting in trouble a little too much.
The story has some nice drama in the contrasts. For example, part of it is a debate that Soulaymaan has to prepare for, in which he's given the task of defending the state in the question of whether the government of France is solely to blame for the living conditions of the banlieux. (He's up against a white female debating opponent who goes after the government. Predictably, there's a romance.)
On the other side is the story of Noumouké, who is learning to fend for himself at school and financially. He thinks he can follow in Demba's footsteps and get some fast cash, but it doesn't work out for him.
The movie had really high reviews in France (an Allociné rating of 4.4 is the highest I've seen for movies on Netflix!) and has some really strong performances — it's convincingly made.
2016. Drama/Crime. Won Camera d'Or at Cannes. IMDb: 7.4. Rotten Tomatoes: 83%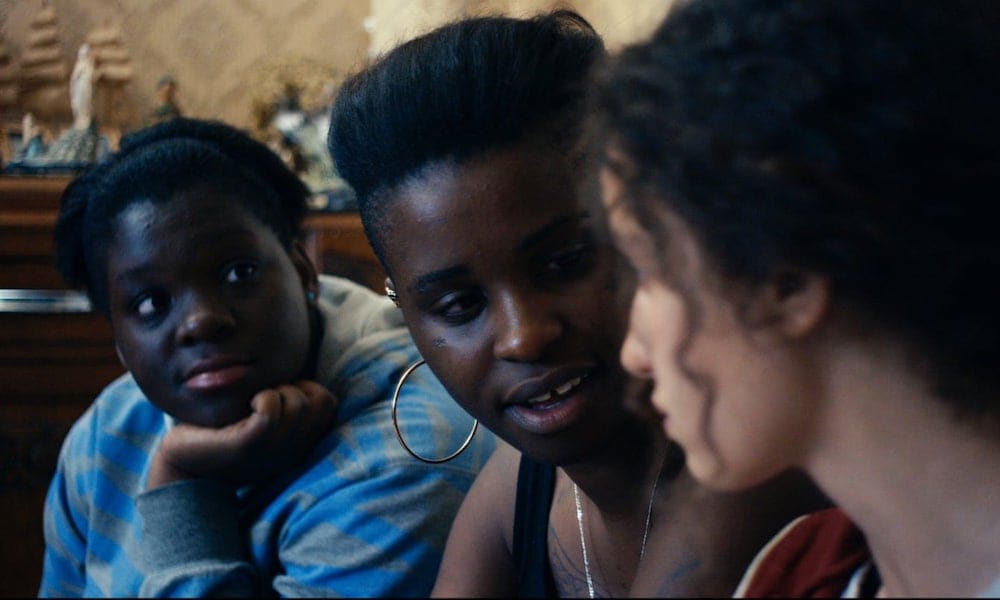 Divines is the story of two girls, Dounia and Maimouna, who grew up in the suburbs of Paris and dream of making it big.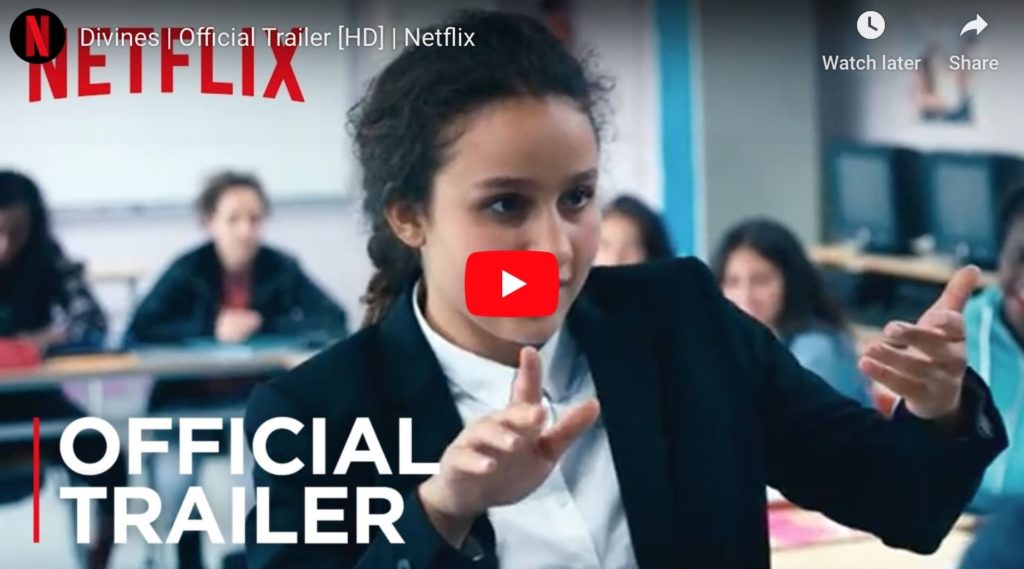 Dounia is a hot-blooded drama queen who takes insult from every aspect of her life — where she lives, job interview role-plays, school, the lot. Maimouna is her best friend, more evenly tempered, and more cerebral in her approach.
They both have a small-time gig shoplifting (wearing burqas) and then on-selling the goods, but want to step up their game to selling drugs and petrol for local gangster Rebecca.
So it's not just a crime flick — there's romance of the less conventional kinds and few traditional plot twists and turns. Rather than "girl power", the film is more about the realities of how hard it is to actually break out of a poverty trap, despite the promises made by YouTube videos they watch. It's a "coming-of-age story about a place where women are encouraged to follow their individual dreams so long as they don't have a chance of escaping their collective nightmare" per Indiewire.
On top of it all the acting is great and the writing is spot-on.