Pretty in Korean: A Guide to Complimenting in Korean
Everyone likes to hear that they look beautiful. While this is generally true, it's particularly true in Korea. Many Koreans are conscious of their appearance and go to great lengths to look good, by paying attention to their makeup, clothes, and skincare.
In fact, Korea is now famous enough for its K-beauty products that they are one of its principal cultural exports. Korean beauty products, fashion, and trends are famous not just elsewhere in Asia, but worldwide.
So how do you tell someone that they're pretty in Korean? In this blog post, we will explore the ways to compliment someone on their beauty in a formal setting, informal setting, and other ways.
Read next: Korean vocabulary — The Four Best Resources
How to Say Pretty in Korean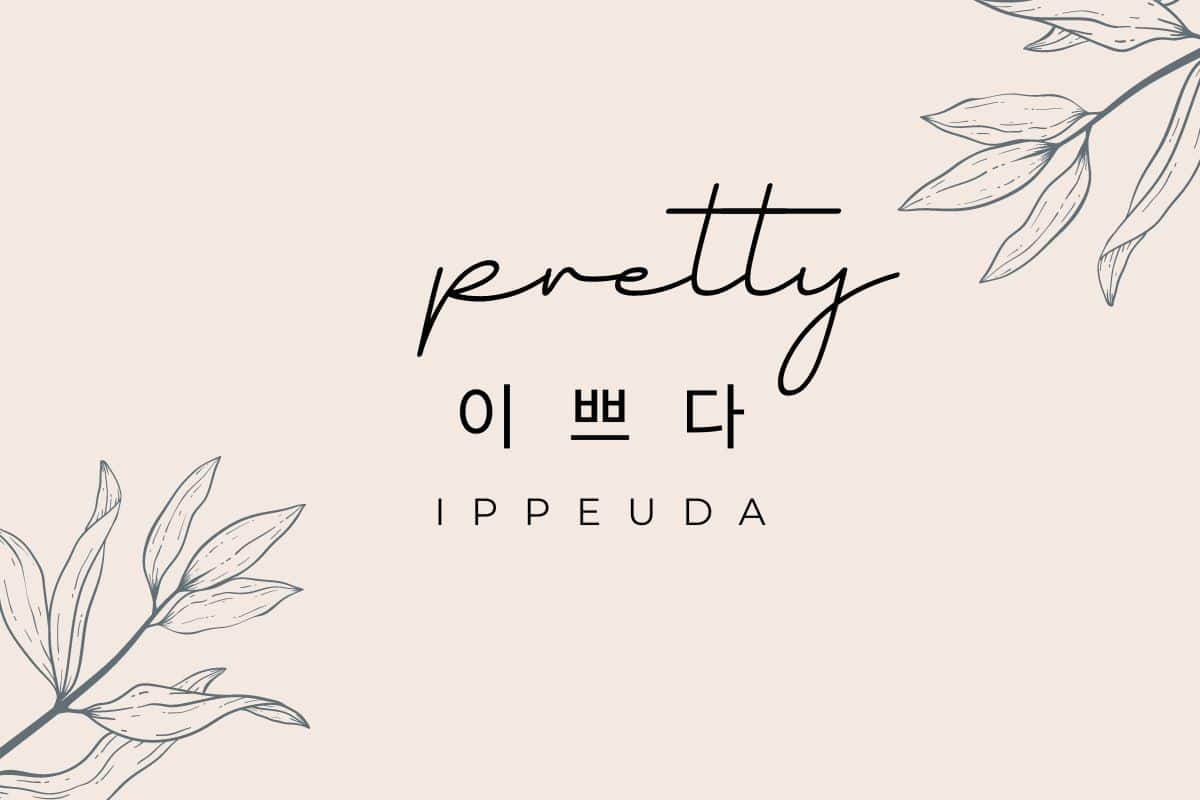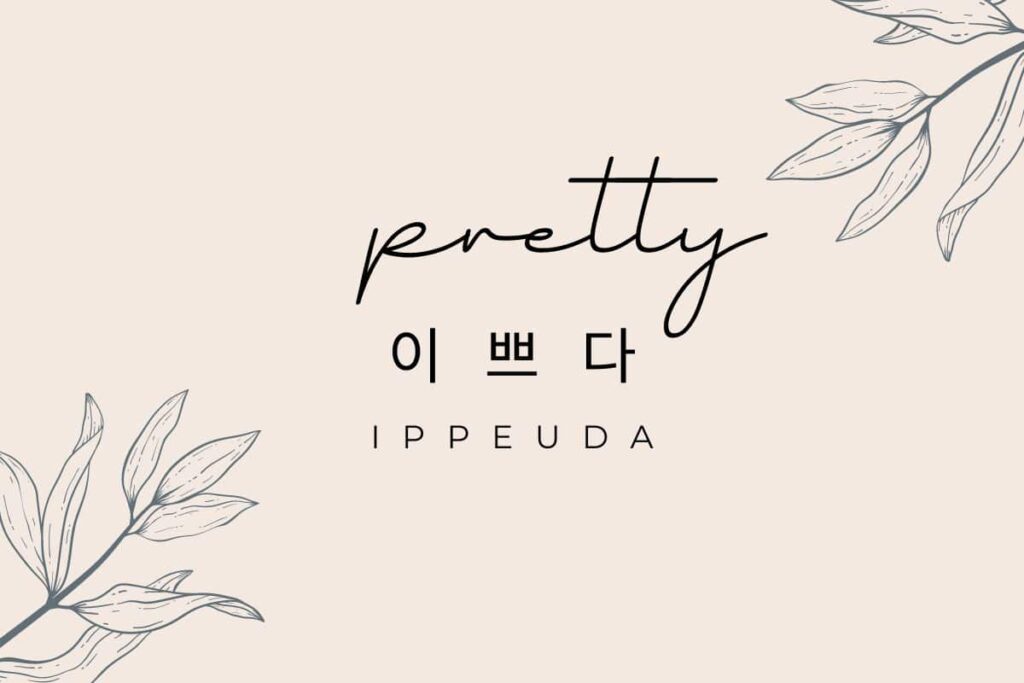 이쁘다 – General Way to Say Pretty in Korean
First, let's explore how to say someone or something is pretty. The verb 이쁘다 ippeuda means "to be pretty". But this also simply means, "you're pretty" and is the general, neutral way to compliment someone.
But perhaps you want to be a little more emphatic and say it with more emotion. Maybe your friend put in extra effort and is dressed up more than usual. Here you could say something like:
Korean
우와 너무 이쁘다!
Oowa neomu ippeuda!
English
Wow (you're) very pretty!
너무 neomu is an adverb meaning "too much", but in Korean, it is often used to mean "very".
You might have also heard of 예쁘다 (yeppeuda), a more standard way to say "Pretty" in Korean that you can use in traditional settings. This word is equivalent, but 이쁘다 has a more "cute" feel to it.
이뻐요 – Formal Way to Say Pretty in Korean
What if you had to say it in a more formal setting? If you want to be more polite because you are talking to someone older than you, then you have to add -요 yo at the end of the verb stem to make it more respectful.
The verb stem is whatever is left from the verb infinitive after removing the ~다 da, so in this case it is 이쁘-. When you add the 요 yo to this it becomes 이뻐요 Ippeoyo.
If you want to make it even more formal just add -세요 saeyo to the verb stem instead 이쁘세요 ippeusaeyo.
You can hear this often when you go shopping and are trying on clothes or makeup and the store clerk tells you that you look pretty.
And if you want, you can add 너무 neomu for emphasis as we did in the last example:
Korean
너무 이쁘세요.
Neomu ippeusaeyo
English
You're too (very) pretty.
Describing an Object as Pretty in Korean
There's no real difference between saying someone is pretty as opposed to saying something is pretty. The only difference is that you don't have to use the formal form ~세요 saeyo, because you don't have formal when referring to things.
Instead, you can use ~ 네요 neyo, which is how Koreans express observation.
Here are some options you can say:
Korean
English
되게 이쁘다.
Dwegeh ippeuda.
(It) is really pretty. (casual)
이뻐요.
Ippeoyo.
It's pretty. (formal)
이쁘네요.
Ippeuneyo.
It's pretty. (observation)
How to Say You're Beautiful in Korean
What if pretty or even very pretty isn't enough to describe something or someone? For that, you might want to learn how to say beautiful in Korean. Here are a few options for saying beautiful with different degrees of formality.
Korean
English
아름답다.
Areumdabda.
You're beautiful. (general/casual)
아름다워
Areumdaweo.
You're beautiful (casual)
아름다워요
Areumdawoyo.
You're beautiful (formal)
매우 아름다우세요.
Maeoo areumdaoosaeyo.
You're very beautiful. (very formal)
Other words for complimenting in Korean
Here's how to pay similar compliments to someone casually, politely, and formally.
Add ~어/워/야 eo/weo/ya to the verb stem to make the sentence casual.
Add ~요 yo to make the sentence more polite.
To make it more formal add ~으세요 euseyo or ~셨어요 syeosseoyo to the verb stem.
멋있다 Meosidda – Cool
귀엽다 Gwiyeobda – Cute
잘생기다 Jalsaengida – Good-Looking/Handsome
Korean
Context
잘생겼어.
Jalsaengyeosseo.
Casual
잘생겼어요.
Jalsaengyeosseoyo.
Polite
잘생기셨어요.
Jalsaengisyeosseoyo.
Formal
매력적이다 Maelyukjeokida – Charming/Charismatic
Korean
Context
매력적이야.
Maelyukjeokiya.
Casual
매력적이에요.
Maelyukjeokiaeyo.
Polite
매력적이세요.
Maelyukjeokisaeyo.
Formal
So I hope now you know how to tell someone that they're pretty or beautiful in Korean! Do try it with your Korean friends and see how they react. I'm sure they won't mind it in the least!