Learn Korean Online — The Only Resources You Need
No salesy rubbish, these are just the best resources to learn Korean online — and they're all free (or have a lot of free components).
There are lots of lists on the internet of "best resources" for learning Korean, but they're full of dead links, or just links to the same old tired apps.
Yes, we think you should use a few apps we use for everything (like you can't find a tutor without italki), but I want to put a legit list of Korean-specific tools, the likes of which are often recommended on Reddit's /r/korean sub.
We'll be in Korea this year studying Korean more intensively, but ahead of that, I'm spending every day studying it for a few hours to get a basic grammar and vocabulary down before I get there.
Become a Discoverer
Like this guide to Korean language resources and want more in your inbox? Join our somewhat exclusive mailing list!
---


A one-stop resource for learning Korean that's totally free. This is an indispensable resource for me, a place I go to look up how to say certain things like past tense, or to say "to have to".
You can learn Korean using this website alone.
They provide detailed, accurate, and clear explanations every step of the way – from learning how to read all the way to advanced grammar.
They've also promised every lesson will always be free. The website is ad-supported.
Every lesson has
Twenty to fifty new words
Grammar tailored to the specific level of study
Audio recordings, including for complete sentences
It's really impressive and I highly recommend it! I liked the lessons and list of 200 hanja (kanji/hanzi/Chinese characters) that are important for Korean learners to know, along with explanations of how you see them in everyday life.
The website has some resources you can buy (like conjugation tables and books) but the free content, which is 90% of it, is amazing.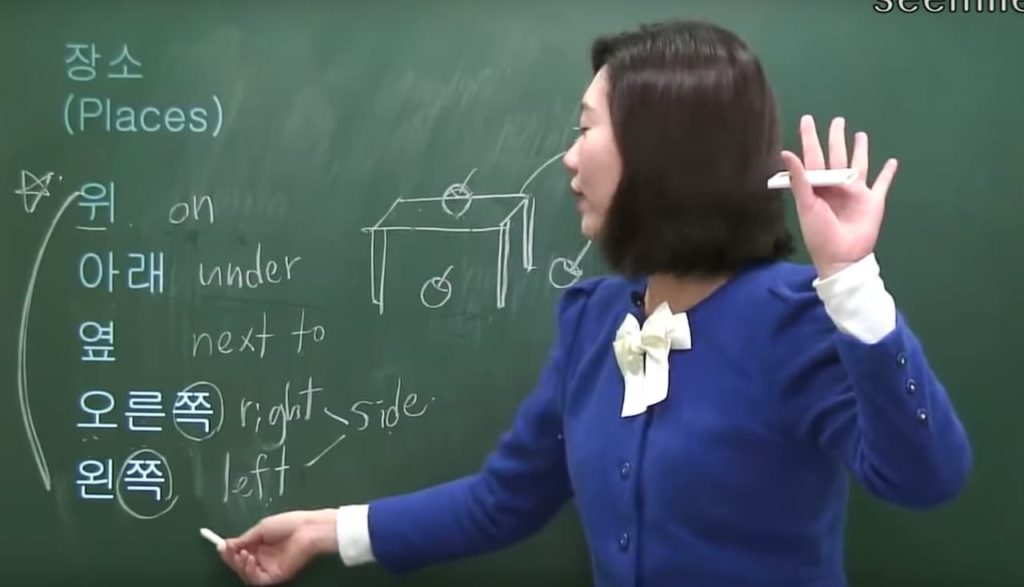 This is another video course covering every (common) aspect of Korean.
Watching and studying this Seemile Korean is equivalent to sitting through a lot of Korean classes — it's saving me a lot of time and money!
Seemile has a ton of really great resources on YouTube for learning Korean.
I'm looking through the playlist called "Korean Mastering Class In a Month", and doing the videos. It's an excellent introduction to the way Korean works.
In each class, the teacher takes you through a few grammar concepts (like past tense), then gives a bunch of verbs, adjectives, and nouns to make sentences, and shows you how it's done. She really makes it easy to understand. The comments on the videos are beautiful.
The host takes you through all grammar concepts you need to communicate effectively in Korean, from A-Z.
There are two awesome decks by Evita that are amazing Korean learning resources on their own.
You can learn so much Korean using just these decks.
This is just another reason why you need to use Anki rather than any other flashcard app. Anki may not be as pretty, but it's free on desktop or mobile, and it has these shared decks which are like gold.
We put together a guide to getting started with Anki, and some tips for advanced usage once you're done with that.
The first of Evita's decks I recommend is Korean Grammar Sentences. These take you through the basics of Korean grammar with example sentences every step of the way, including pronunciation. Do it in order. It's magic!
The second deck I recommend is her vocabulary deck, Korean Vocabulary. It even includes Hanja for words that are of Chinese origin.
Evita has a separate Hanja-only deck, but it isn't as vital as the decks above (and you'll learn a lot of Hanja from the vocab pack).
Quick Korean by the Cyber University of Korea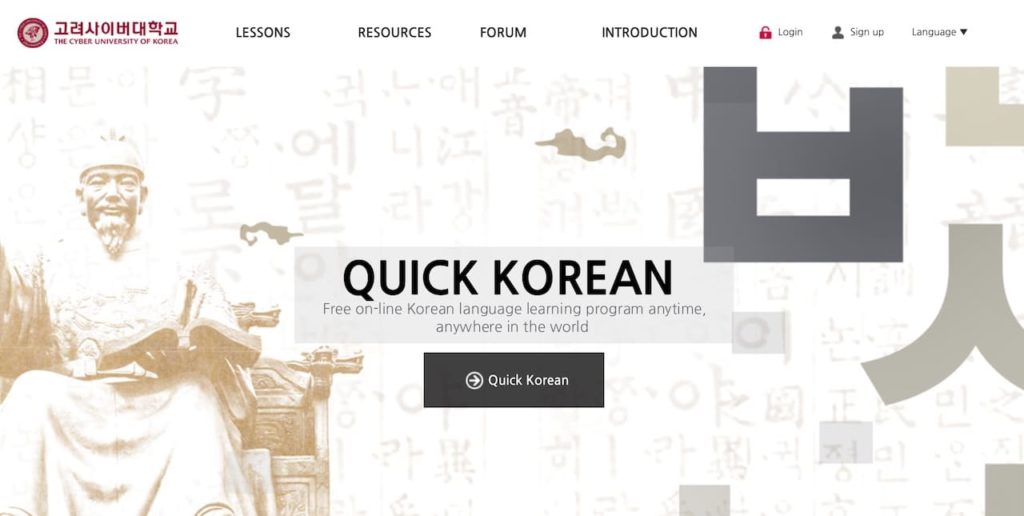 Quick Korean is another really amazing free online resource!
It's a bit quirky technology-wise — you need a Gmail/Hotmail email to sign up, for example, and you have to sign-up to get access to any content. The w
But inside, there's loads of content. There are four levels with dozens of classes in each one.
Each lesson has a
Video lecture
PDF download
MP3 donnload
And the content is available in multiple languages. You can learn Korean from Chinese, Japanese or Spanish if one of those is your first language.
The videos are less dense than Seemile's videos, which I prefer. But still. Amazing resource (and Seemile doesn't have the PDFs).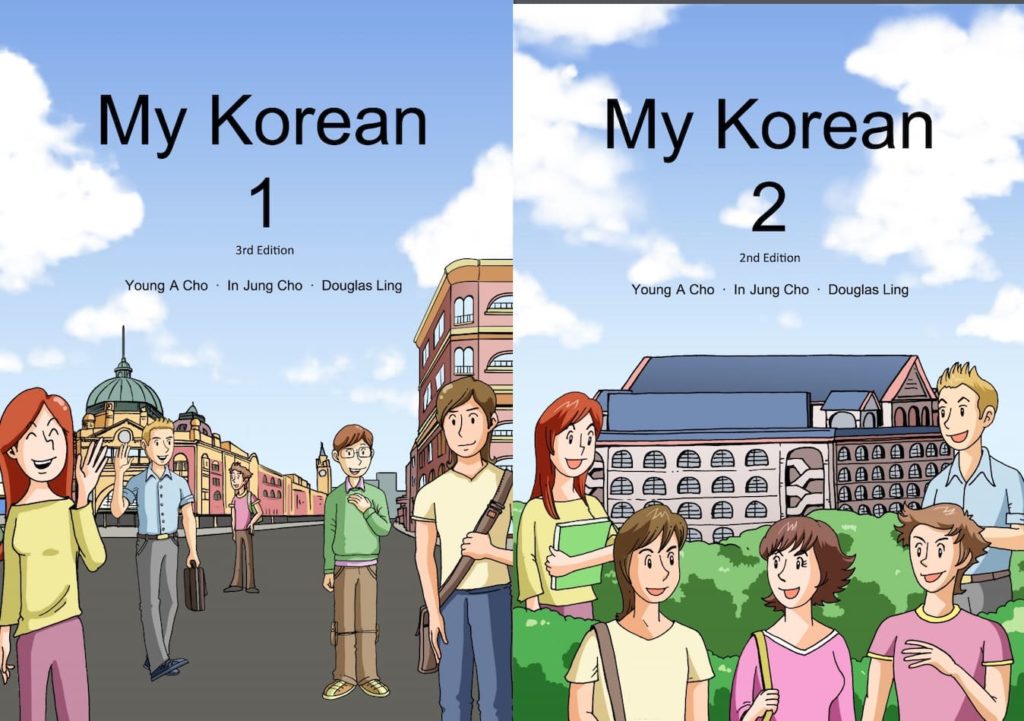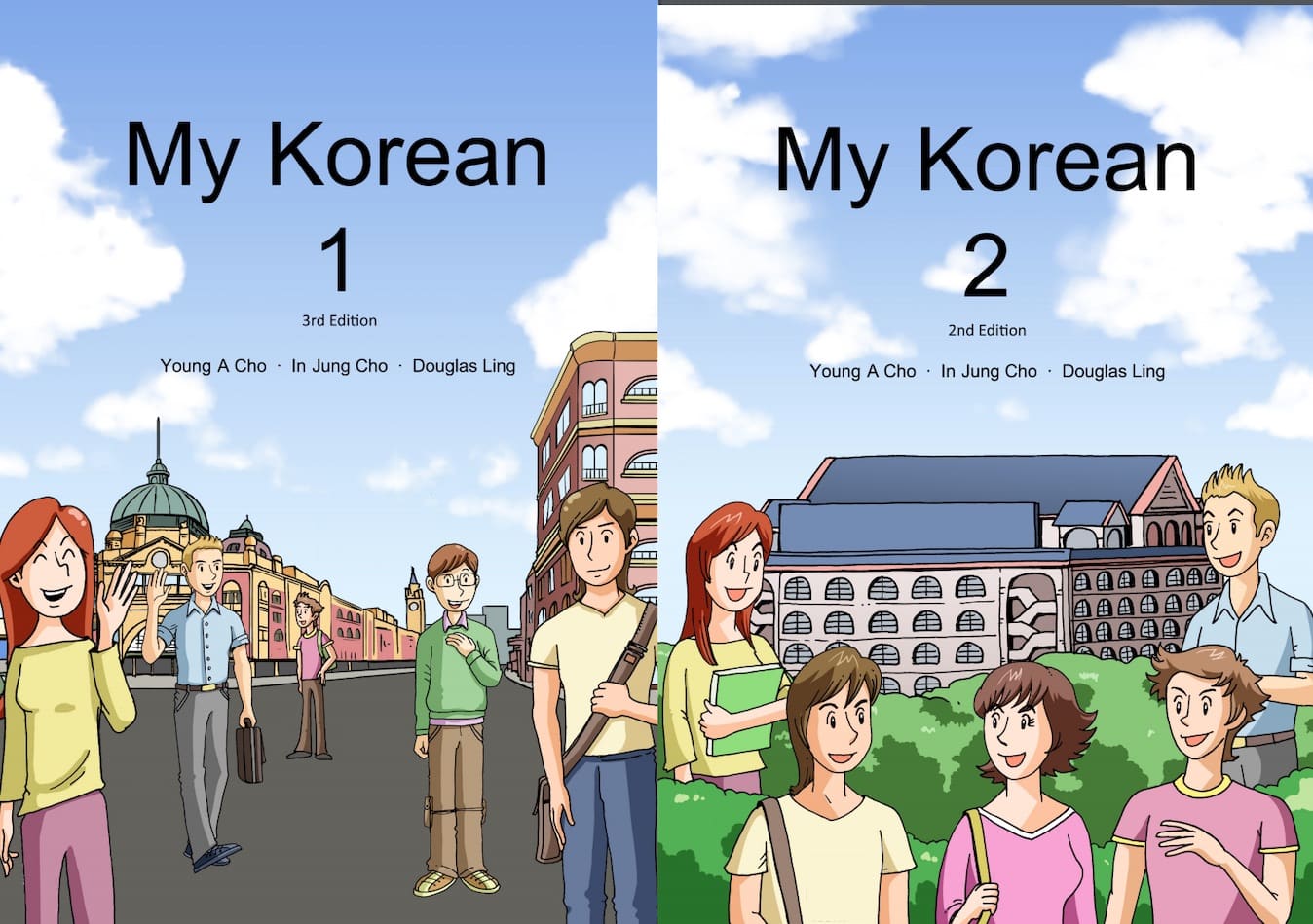 These are textbooks released by Monash University under a free (Creative Commons) license. Monash is a prominent Australian university where I happen t have studied. The textbooks are written by Young A Cho, In Jung Cho, and Douglas Ling.
Originally, they were supposed to be teaching aids for Monash's own Korean course. But now they're in the public domain.
If you're looking for a Korean textbook with accompanying audio, even though we normally use books like Teach Yourself Korean (which I already bought!), this is free. Can't argue with free, especially when it's from a prominent university.
You can get them on the talking2koreans website, where you can download the textbooks, audio, and vocabulary lists.
A great Korean dictionary — WordReference
Man I love this online dictionary!
I used WordReference years ago to help with French. I love how there are example sentences for every word I look up.
It's pleasing to see they've expanded beyond European languages and have a good Korean dictionary, too.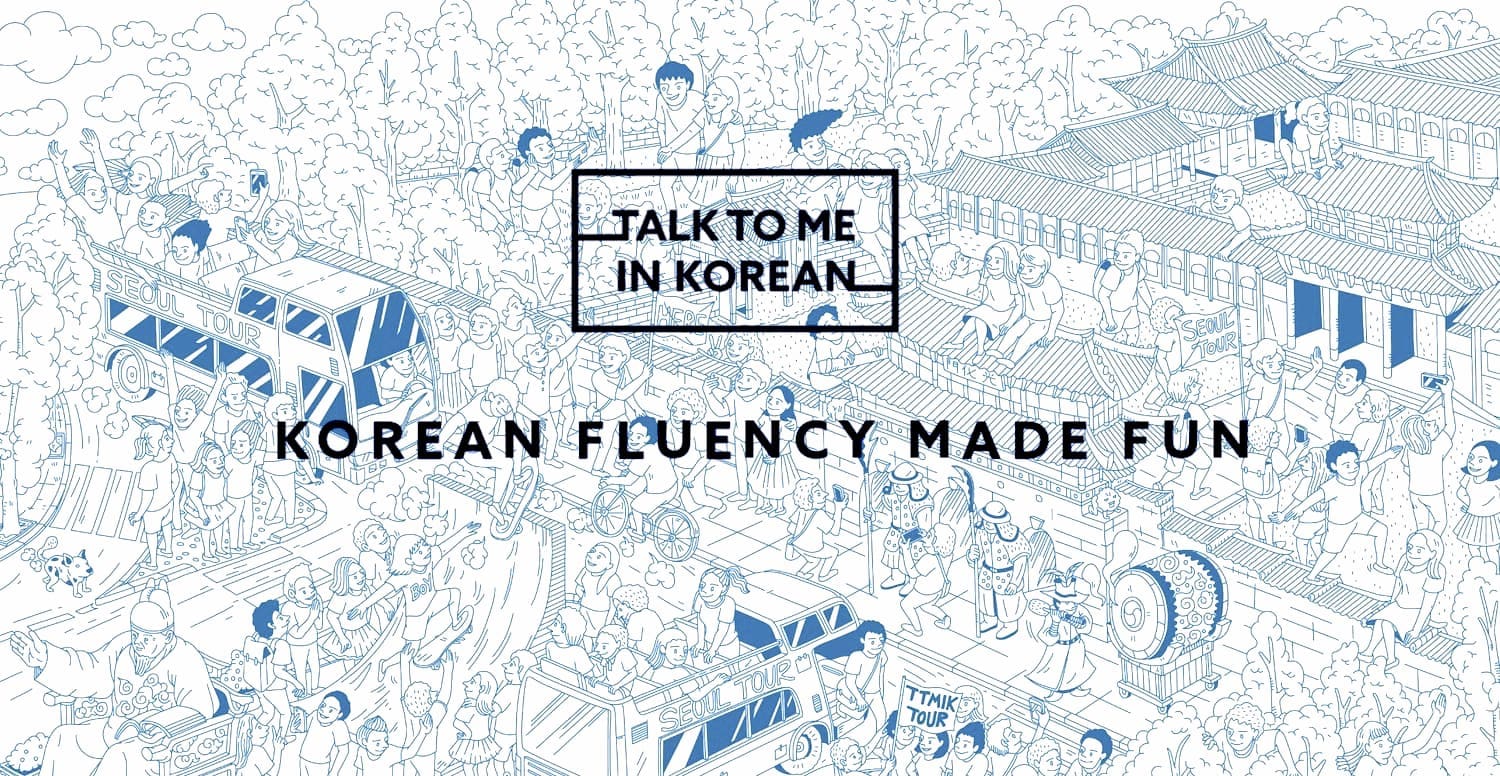 Talk to Me in Korean deserves an honourable mention, even though it's not free, because it has some great free content.
TTMIK is a Korean-based educational website that is designed for you to teach yourself Korean.
A lot of the content you have to pay for, but they have free grammar lessons that are worth going over for.
They have videos, book, and other tools to help any level of learner improve their conversational and written Korean. They have very specific lessons on reading, listening, conversations, and a lot more!
Pricing: TTMIK has some free resources, and some paid ones. You pay for the individual units you want to learn, like "Real Life Conversations for Beginners" or "Listening Practise in Slow Korean". They're priced between $5 and $20, but usually in between.
What to de-prioritise for learning Korean
I'm no hater, I'm just trying to steer students in the right direction!
The below is my opinion — shared with many around the internet on Reddit and so forth — about some of the websites that are less useful for learning Korean.
90-day Korean. It seems like a well-assembled website, and doesn't seem bad. A lot of bloggers recommend 90-day Korean via their affiliate programme (which means the bloggers get commissions on sales).
However, with 90-day Korean:
You can't get course materials to test it out,
Comments on Reddit indicate that you can find the same materials for free in lots of places and that there's nothing special about 90-day Korean, and
I'm sceptical of any website that promotes itself a lot via affiliate marketing without giving a window into the content.
Various apps — Memrise, Drops, Duolingo: I like apps for two things. Firstly, teaching you the writing system. Secondly, a vocabulary of maybe your first 100 words. After that, apps are a game, not a great strategy for learning a language.
There's nothing wrong with games, especially those that stimulate your mind. Don't take me as an app-hater. But I'm just saying if you want to learn Korean, I'd recommend the above sites rather than going all-in on an app like Duolingo for hours a day.
KoreanClass101: Again, the 101 languages websites have a great commission program, which is why so many blogs promote them.
I like their vocab lists occasionally, when I find them by Googling. But I find the website clunky and difficult to learn from.
Glossika: I'm normally a fan of Glossika, but I didn't like Glossika Korean. The sentences were too hard and I didn't understand the grammar even after months of study. And the voice randomly changed between colloquial, polite, and formal, with no warning.
Pimsleur: I used to use Pimsleur a lot to pick up basic phrases and vocabulary. However, that was fifteen years ago. Things have changed, and Pimsleur is now over-priced and not as good as its main competition, Glossika (which I don't like for Korean).
Rosetta Stone: I've never met anyone who learned a language using this expensive software. Again, bloggers promote it because of incentives. I tried Rosetta Stone for multiple languages in times when they had no competition. It's fun, and well-assembled, but I prefer Duolingo to it vastly. Rosetta Stone is also very expensive.